Animated film resurrects van Gogh's art
Some 70 other artists are working on what is billed as the world's first feature-length animated film made entirely through hand-painted canvasses
Danuta Roman is channeling her inner Vincent van Gogh. She applies short brushstrokes of azure, turquoise and Payne's grey to mimic water reflections on an oil painting by the Dutch master.
"I'm trying to figure out how he created this landscape," says the 42-year-old painter as she studies an 1887 canvas with the Seine River and a scene outside Paris.
She and some 70 other artists are working on what is billed as the world's first feature-length animated film made entirely through hand-painted canvasses.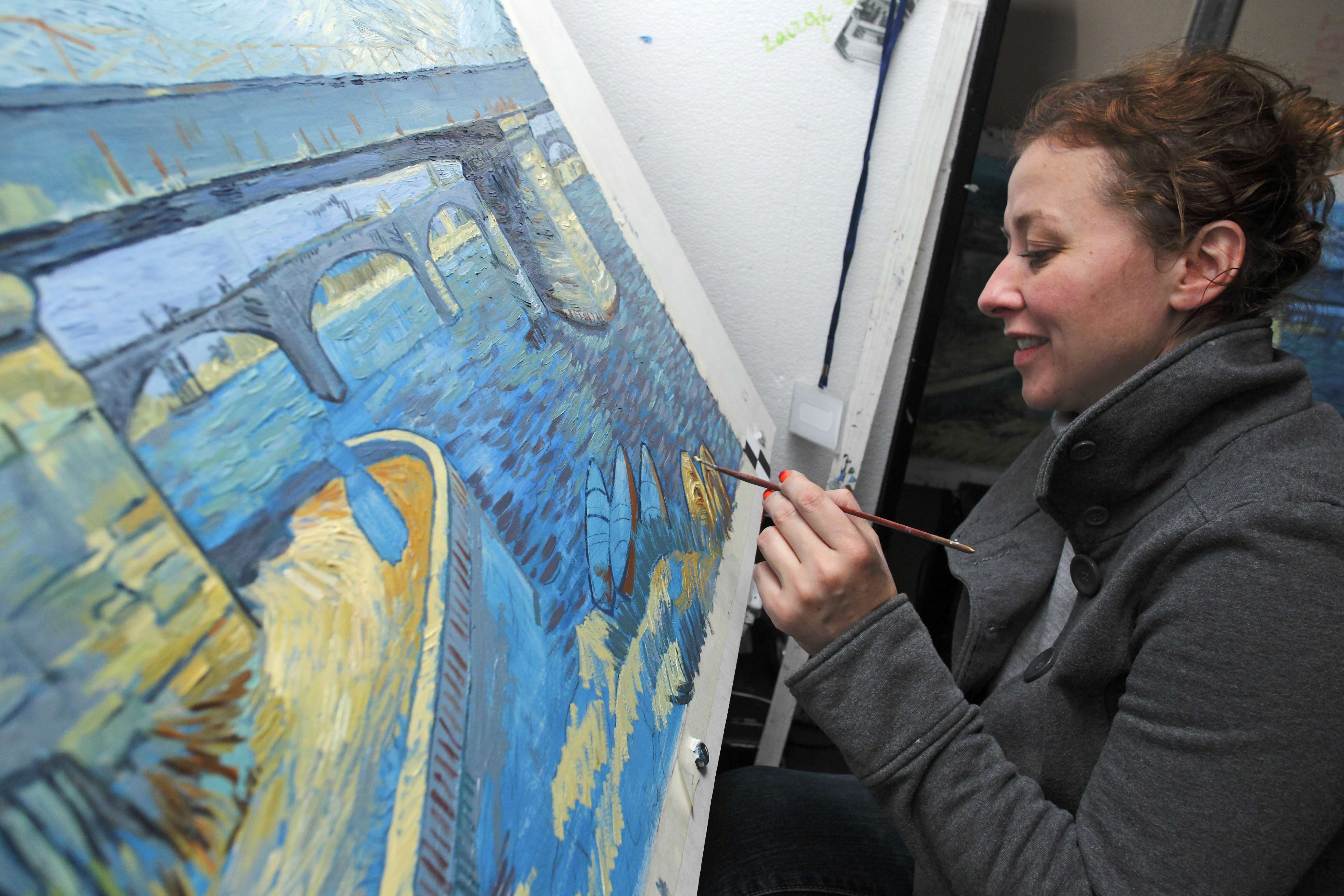 Entitled "Loving Vincent," the 4.5 million-euro ($5.3 million) production aims to bring to life both van Gogh's works and his tortured soul, to mark this year's 125th anniversary of his death -- often held as a suicide -- from a gunshot wound.
Its creators are the Oscar-winning BreakThru Productions, which won an Academy Award in 2008 for the animated short "Peter and the Wolf" based on the story and music by Sergei Prokoviev.
Van Gogh, known for his bold colors and rough, vibrant painting style, is considered one of the most revolutionary painters of the 19th century.
He died young at 37, after suffering frequent bouts of mental illness including the infamous episode where he sliced off part of his ear.
And though he sold only one painting during his lifetime, his works today carry multi-million dollar price tags.
"Playing at van Gogh"
The BreakThru artists have already toiled for six months at a studio in the northern port city of Gdansk and are scrambling to finish by the end of the year.
"For every second of film, you need 12 key frames, so 12 paintings," said BreakThru head Sean Bobbitt. "One artist can create six paintings a day on average, the equivalent of half a second of film."
In all, the 80-minute film will require around 56,000 key frames. The studio even created its own technique called PAWS, or Painted Animation Work Stations, to make the film.
"We're basically playing at van Gogh and we become van Gogh by using these high-tech digital methods," said graphic designer Bartosz Dluzewski.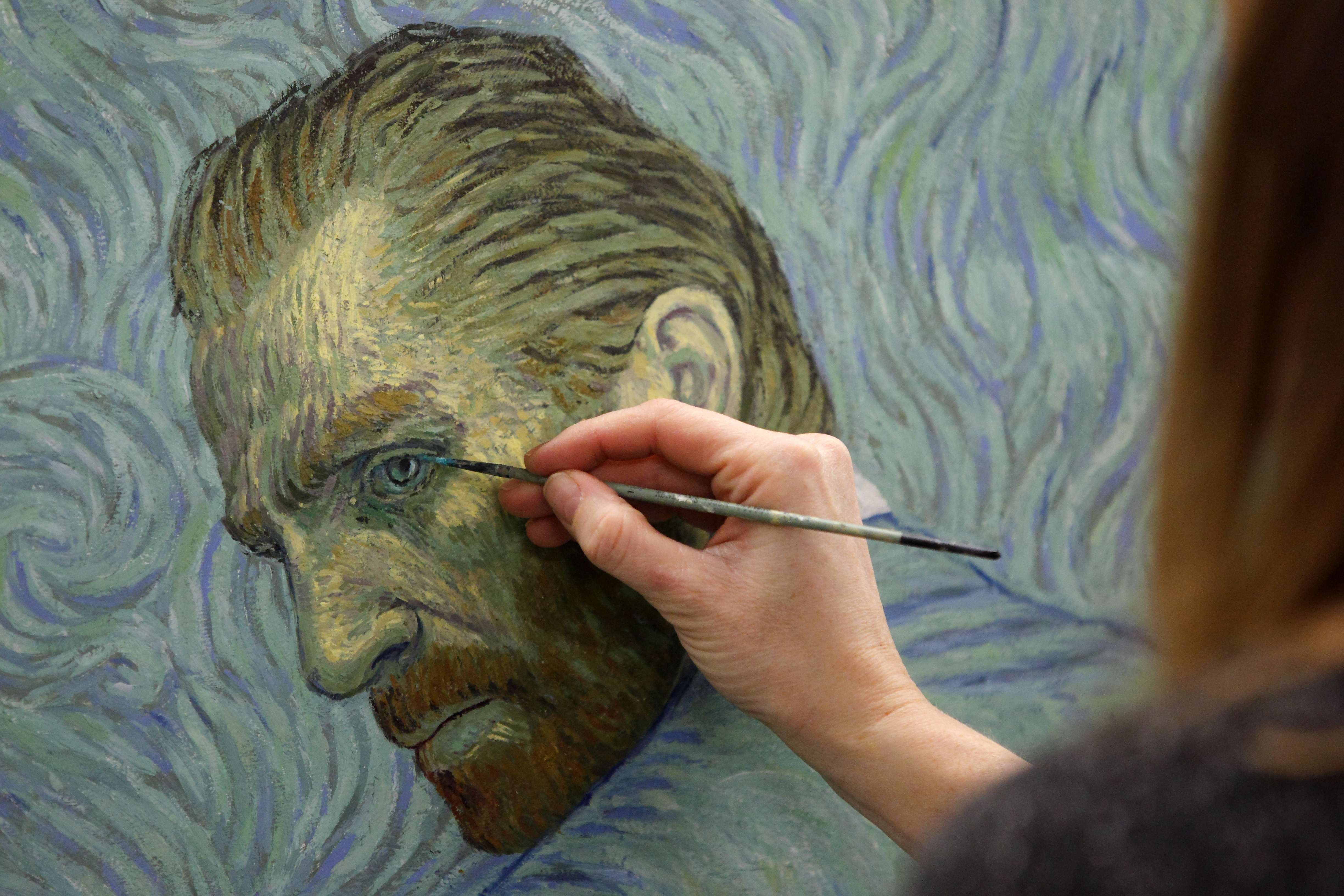 Their studio in Gdansk, where it gets dark at 3 pm in winter, is far from the sunlight of southern France that so inspired van Gogh but "our painters are flexible," said artist Roman with a big smile.
"Even surrounded by halogen light, we're able to recreate the Provencal glow."
When a scene like the one she was working on is done, it is photographed then sent to animation. On the same canvas, she then paints the next frame -- this time shifting the boats a few millimetres to convey the sense that they're floating.
The van Gogh original features a train crossing a bridge -- but there is no sign of it yet on Roman's canvas. It will be added into the following frames.
"Loving Vincent" is told through the eyes of van Gogh's 's entourage, including Armand Roulin, a passenger on the train whose family in the southern French city of Arles inspired many a van Gogh portrait.
"The film becomes a canvas"
The scenes are first shot with actors in a studio in Wroclaw, in western Poland, then the footage is traced and painted over in the style of the Post-Impressionist.
"The PAWS animation technique we use involves projecting scenes shot with actors so they can be painted by brush on a canvas," said graphic designer Dluzewski.
"So the film becomes a canvas. The digital image is translated into a painting."
More than 100 van Gogh paintings were used in the film, said Marlena Jopyk-Misiak, who supervises the painstaking artwork.
"We're making exact copies. But often for the purposes of film, you need to adapt them, to modify or enlarge, while adding in elements that don't figure in the originals," she said.
"We also came up with tableaus that van Gogh never painted himself," including the closing sequence, which is "in the style of his famous self-portrait."
The film, which also draws from 800 of the artist's letters, examines the mystery surrounding his July 1890 death in Auvers-sur-Oise outside Paris.
"I don't think anyone actually knows what the truth behind van Gogh's death is," said Bobbitt, "whether it actually was a suicide or was he accidentally shot...
"What we try to do is look into the various theories and give credibility to this one or to that one -- and let the viewer decide," he said.