On the road to Art Dubai 2015: Meet the curator who led the way
Vivacious and ambitious, this year's Art Dubai commissioned series is curated by Lara Khaldi
Vivacious and ambitious, this year's Art Dubai commissioned series is curated by Lara Khaldi, a young independent curator based between Ramallah and Amsterdam.
She has worked with a troupe of international artists to come up with a set of commissioned artworks for this year's fair and with no overarching theme to act as a yellow brick road, the artists, with Khaldi as their Dorothy, each came up with strikingly different pieces.
Art Dubai Projects is a not-for-profit program of commissioned new works and performances and this year's chosen artists are Bradley and Chris Weaver, Jumana Emil Abboud, Maria Thereza Alves, Mehreen Murataza and the collective Umashankar and the Earchaeologists.
"Each commission is different, it responds to a different context," Khaldi told Al Arabiya News.
The process of collaboration is different for each artist, the curator added, noting that cultivating a relationships was key to avoid spats over creative differences.
"With artists that I've worked with before, it's much easier because I understand their practice much better, I know how they work and I can be more honest because you have developed both a working relationship and friendship."
When the artist takes a questionable turn, it is Khaldi's unenviable job to nudge them back in the desired direction.
"If it's something that I consider key to the project, I insist and we always discuss it," she said. "In the end, it is their work and I'm there to help and support and be there for conversations but I also trust the artists, they know what they are doing."
The organic process of give and take has resulted in an array of boundary pushing work on show at Art Dubai, both at its main venue and across hot spots in Dubai.
Brazilian artist Maria Thereza Alves chose to continue a project she has been working on since 2001 for Art Dubai.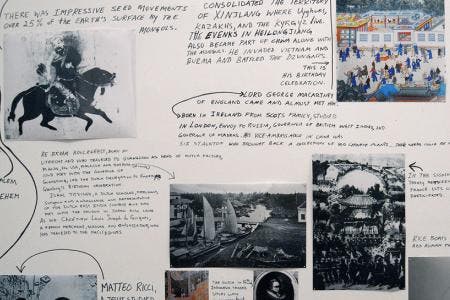 "It is a project she has been working on since 2001 where she goes to different cities and she takes soil samples and she plants the seeds she finds in greenhouses. She then does historical research on those plants and weeds and she traces where they come from and how they got there."
Tracing the roots of the plants often leads Alves to realize those plants are not indigenous to the area at all, but were transported via trade routes and the people who worked those routes.
The artists displays these "small histories of marginalized people" alongside the plants, noting that her analysis is "partly fiction partly historical."
In Dubai, however, the artists couldn't find seeds in the soil due to desertification and construction so instead she conducted research on plants that are considered indigenous to the area but actually aren't.
"She presents a huge amount of research on the history of the plant life in Dubai and how it connects to many places around the world, through seeds," Khaldi said.
Next on the guided tour was artist Jumana Emil Abboud's "A Happy Ending: Eyes Trapped in Jars, Dwellers in the Well."
A cluster of white balloons hover near the ceiling, each printed with a single black eye.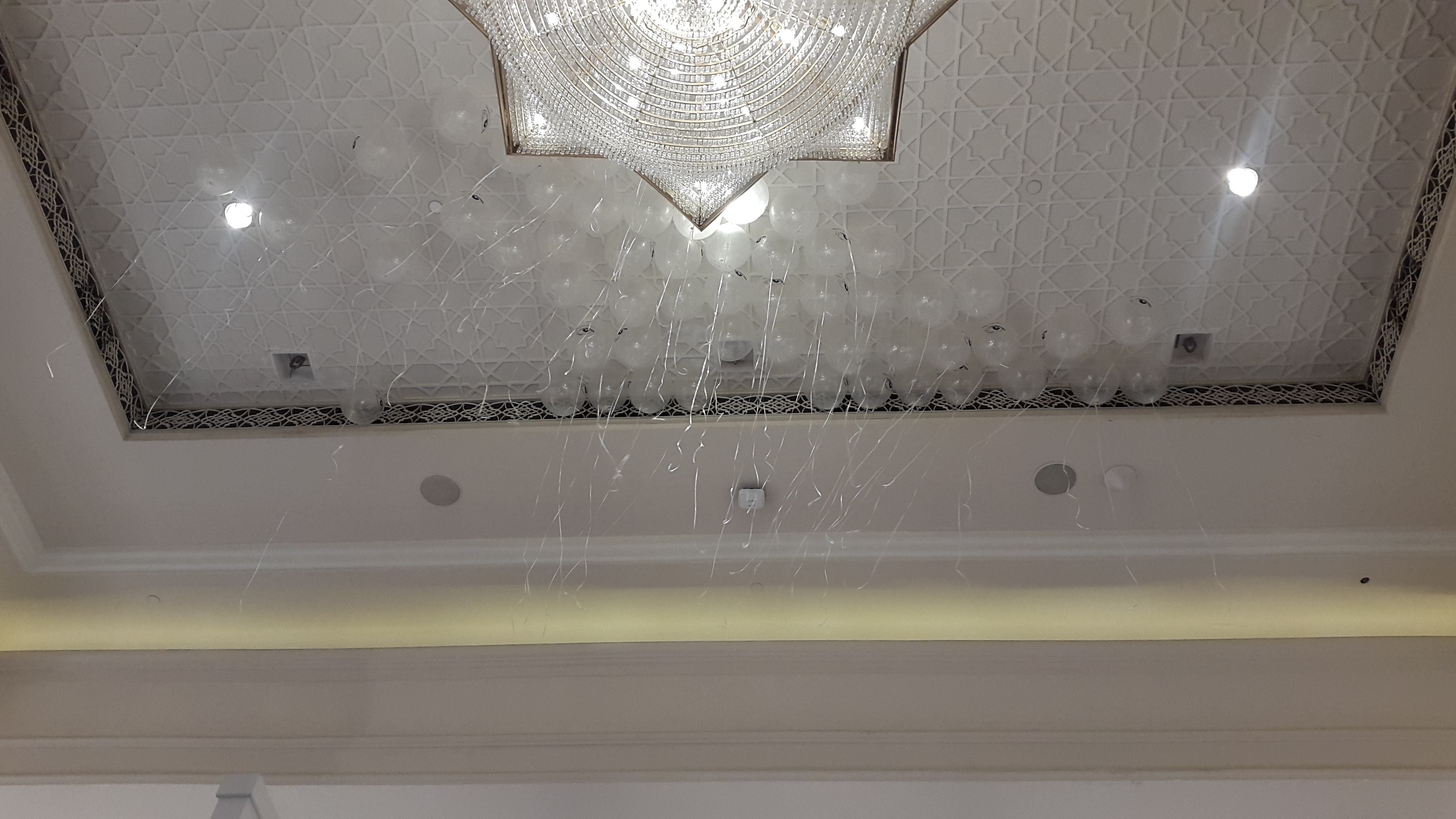 "Jumana has been really interested in Palestinian folk tales for the past 10, 15 years and this installation is based on one of the stories which is about a monster who keeps the eyes and souls of her victims in jars and not until the jars are broken are we all free," the curator explained.
The dynamic programming of Art Dubai has generated a wealth of interest from an increasingly diverse audience base. In 2014, Art Dubai welcomed 25,500 UAE-based, regional and international guests including collectors, gallerists, artists, more than 400 curators and 70 museum groups.