Tehran swaps 'death to America' billboards for classic artworks
All the photos of the project, which is due to last 10 days, were scrutinized by public officials before being printed
Tehran has swapped its "death to America" billboards for artworks in an attempt to lure people into art galleries, the UK's Guardian reported.
On Thursday, the city's 1,500 state-owned billboards, which have carried such propaganda slogans as "Death to America," were exchanged with 700 different replicas of classic artworks by the likes of Pablo Picasso, Rene Magritte and Henri Matisse.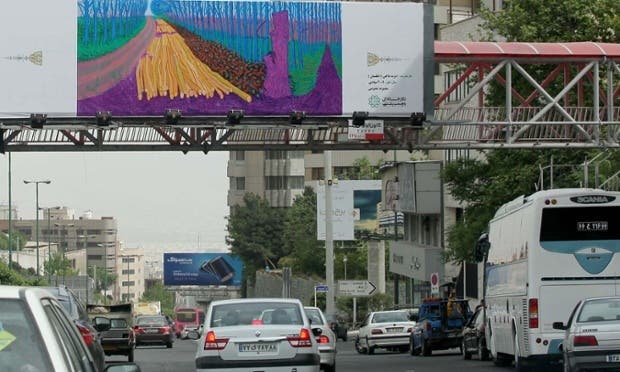 The move is part of a project called A Gallery As Big As a Town which aims to lure people into art galleries and specifically Tehran's Museum of Contemporary Art which has one of the best collections of art outside the United States and Europe.
All the photos of the project, which is due to last 10 days, were scrutinized by public officials before being printed.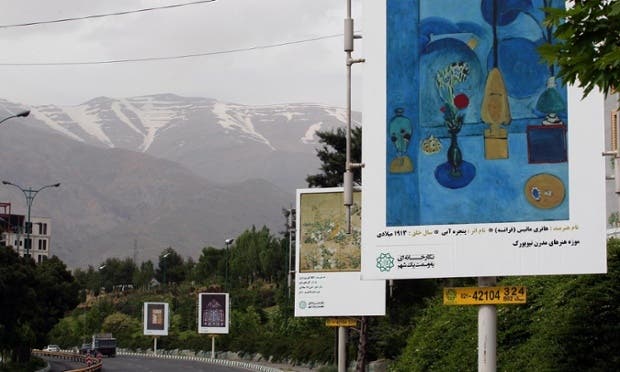 Reacting to the new changes, which are due to last 10 days, Iranian journalist Sadra Mohaqeq told the Guardian: "It's pretty exciting. It's wonderful to see billboard ads of laundry machines or big corporate banks being replaced by a Rembrandt or a Cézanne or a Picasso, what better than that?"
Jamal Kamyab, an official involved in the project, told the Mehr News Agency: "Unfortunately people don't visit museums or cultural institutions as often so we wanted to encourage them to go."