The tragedy of failed democratic revolution stamped its mark on this year's Oran International Arab Film Festival, held this month in the Algerian port city. A post-Arab Spring list of entries contained predictably harrowing work, much of it concentrating on the bloody aftermath of events that were at first viewed with tremendous optimism
As a journalist who witnessed some of the history first hand in countries including Egypt and Libya, I was particularly moved by "Al-Hai Yerawah" ("If Alive, Go Home") by Tunisian director Mohamed Boukhris. His documentary is about war reporters and initially focuses on Tunisia, where the so-called Jasmine Revolution brought down the regime of dictator Zine el-Abidine Ben Ali. A form of democracy followed, and there is still optimism in Tunisia but as Boukhris's film shows, the same cannot be said of the country's neighbors.
Reporters in Egypt, Libya and especially Syria have not only recorded abject barbarity, but have regularly become victims of it too. The number of deaths and serious injuries among correspondents has spiralled. The documentary follows four journalists in their day-to-day work, thus providing exemplary reportage of its own.
Tunisia's "Fire," directed by Nedjma Zeghidi, recounts the story of a family who lost a child in a car bomb attack in Sept. 2014. "What pushed me to work behind the scenes as a filmmaker were the events of 2013, when the murder of two politicians stained our country. I could not hold back anymore. It was now or never," said Zeghidi.
Libya
"Al-Emarah" ("The Emirate"), a 33-minute Libyan entry directed by Moayed Zabtia, covers the experiences of Wissam, a civil rights activist who is kidnapped, imprisoned and tortured. It conjures up the feelings of horror surrounding the rapid disintegration of a society whose population dreamt of freedom following the demise of dictator Muammar Gaddafi in 2011. Rival militias are now involved in an intensely violent struggle for power across Libya, presenting one of the bleakest pictures in the post-Arab Spring landscape.
"Al-Emarah" was screened at the Cannes Film Festival in May, becoming the first Libyan film to be shown at the prestigious French event. Zabtia said: "The movie discusses the dark side of Libya after the revolution... It shows this reality through a tale of a young man who is arrested and tortured by a militia after expressing his point of view during a TV program."
Considering the growing lack of factual reporting from lawless Libya, a film such as "Al-Emarah" is particularly important. It is officially a fiction, but its horror story format is far closer to reality than most would like to imagine. Filming took place in Libya in mid-2014, but because of heavy fighting in Tripoli in July, production was completed in Germany.
Palestine
There were also, inevitably, plenty of offerings about Palestine in Oran, illustrating how the greatest injustice in the Middle East today remains an abiding theme for filmmakers. The 10-minute film "Freelance," directed by Mohamed Hamdane al-Mechahraoui, shows how reporters are regularly exposed to Israeli attacks in and around the Gaza Strip.
"Letters from Al-Yarmouk" is about Palestinian refugees in the Yarmouk refugee camp in Syria, just a few miles from the center of Damascus. The suburb where 200,000 people once lived has been under siege and starved by President Bashar al-Assad's forces for more than two years. Now its remaining population of some 18,000 is effectively imprisoned by the Islamic State of Iraq and Syria (ISIS).
Algeria
Seventeen Arab countries took part in the eighth edition of the Oran festival. There were 38 movies in the competition in three categories: 12 feature films, 14 short films and 12 documentaries, including eight from Algeria.
Algerian director Mohamed Zaoui used the life of celebrated Arabophone novelist Al-Tahir Wattar to produce "Akher El-Kalam" ("Last Words"), which contains numerous references to Algeria's fight against French colonialism. Zaoui filmed the last two months of Wattar's life before his death in the summer of 2010.
Wattar was a Marxist who joined the National Liberation Front in 1956. He wrote the acclaimed novels "Al-Laz" ("The Ace") and "Al-Zilzal" ("The Earthquake") in the 1970s - a critique of the organization and the post-revolution elite.
Algeria did not experience an "Arab Spring" revolt per se in 2011, but knows enough about hardship and war to host films about its aftermath. A theme of this year's Oran festival was the 60th anniversary of the beginning of the Algerian war of independence from France.
To commemorate the nationalist struggle, Oran showcased "El-Akid Lotfi" ("Colonel Lotfi"), a character played by young actor Youcef Sehairi, who looks remarkably like the legendary military officer. The nearly three-hour epic, by renowned Algerian director Ahmed Rachedi, is about Lotfi's time in the National Liberation Army (ALN). Despite his relatively short period in the revolution, Lotfi was appointed head of historic Wilaya 5 (Oran District) during the war. This is one of the reasons the film was shown in Oran.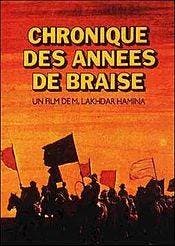 Another fitting tribute to screen depictions of the Algerian war took place in Oran. It was the 40th anniversary of the Palme d'Or being awarded to "Chroniques des Années de Braise" ("Chronicle of the Years of Ember"), directed by Algerian filmmaker and actor Lakhdar Hamina. It is the only film from the Arab world and Africa to have won a Palme d'Or, and the festival marked this 1975 triumph by honouring Hamina, who is now 85, in person.
Optimistic themes
While plenty of entries in the festival featured violence and bloodshed, the jury in Oran - known as "Oran the Radiant" - chose to give awards to films with more optimistic themes.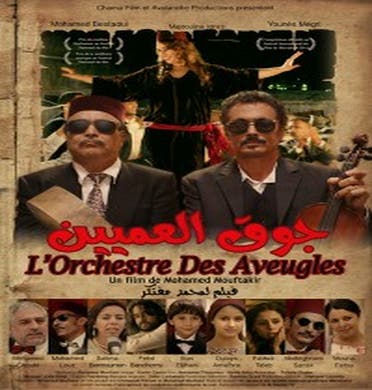 Moroccan film "The Orchestra of the Blind," by Mohamed Mouftakir, won the Wihr d'Or (or Golden Lion), Oran's top prize. The film is a social comedy about a boy called Mimou, played by Illyas el-Jihani, who lives in a large extended family whose members form an orchestra that plays at weddings. Set in the 1970s during the reign of King Hassan II, the male musicians pretend to be blind in order to play at parties reserved for women. "The competition was tough, but for me, art is not competitive but expressive," said Mouftakir after getting his award.
"And Romeo married Juliet," by Tunisian director Hinde Boudjemaa, is a delightfully wry look at the institution of marriage.
The principal theme is a familiar one - the way the long, drawn-out monotony of marriage inevitably follows an intense period of romance - but Boudjemaa's approach is beautifully artistic. Her allusions to one of William Shakespeare's greatest plays are wonderfully irreverent, and the work rightly won a Short Film award.
Best screenplay went to Egyptian film "Cairo Time," by young director Amir Ramses. Rather than historic events, it concentrates on vignettes - short stories about everything from memory loss to drugs trafficking. Its gritty social realism was another antidote to weightier themes centered on realpolitik.