Bahraini artist celebrates Ramadan with 'abnormal' art
Bahraini artist chooses to celebrate the holy month through art
While Ramadan is commonly about prayer, food and family, a Bahraini artist chose to celebrate the holy month through art.
Thajba Najeeb who is currently exhibiting her work at the Ramadan Tent of the Capital Club in Bahrain, aims to bring a "touch of color" to the month of prayer and abstinence.
"Ramadan has a particular taste … I love the ambience created [during the holy month] and my exhibition, which was inspired by a series of images from Arab countries and Pakistan, matches this special atmosphere," the Bahraini-born artist, whose parents are from Pakistan, said.
For her Ramadan exhibition, in which she had to paint a 6m long wall space, Najeeb called upon many "mediums" that "revolved around spray paint, acrylic, wall paint and marker."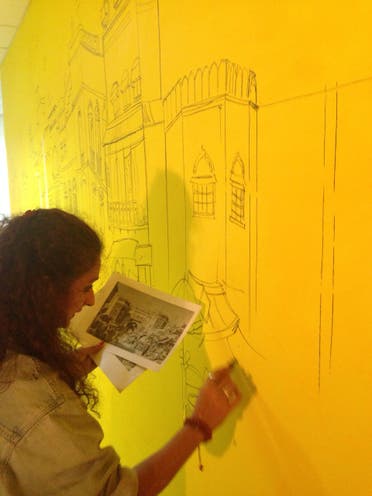 School and studio
But Najeeb doesn't only share her passion for arts through exhibitions as the artist is also teaching arts classes both at a school and in her studio.
"My day job is an art teacher at Ibn Khuldoon National School in Bahrain," she said. "In the afternoon till early evening, I am at my studio giving classes and workshops."
"When night time comes, I go back to create, innovate and construct connections," she added.
Najeeb's passion started years ago but only turned into a paying job recently.
"It sounds so cliché when I say it but I always knew I was an artist," she said. "I can't actually give a definite time but I can tell you I first showed signs of inclination towards the arts in high school probably when I was around 15 years old."
"I think it lay dormant for many years … As far as I can remember I used to paint at home whenever I could."
"Then I hit 30 and I wanted to live life doing what I love so I started up a private studio with my sister- my private space to work, reflect and create and that was the start of it."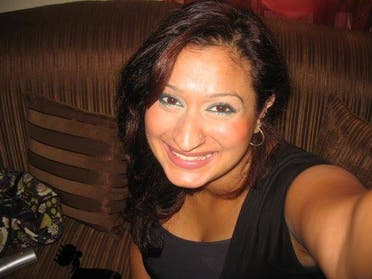 Culturally influenced
The artist who says her work "can't be deemed normal" affirms that she is "very culturally influenced.
"Of course I rely on traditions … I am very culturally influenced in my work solely because there is so much I want to know.
"In my work, I can say I work all over. I do not have a specific medium I work with, I do not work with a particular size, I have interchanging themes and continue to grow into more themes."
Najeeb also said that she "invites chaos" into her work and wants her "viewer to get sucked into each painting- moving with the flow and energy created in the artwork and leave with it as well.
"I love to work on linen and find excitement in acrylics, modelling paste, watercolors, chalk, charcoal, markers, spray paint, decoupage, sand, board and plain canvas," she said.
Najeeb added she "rarely" uses the color black or words as it restricts her work and creativity.
Speaking about her future plans, the Bahraini artist said: "The future is so far away. I have many things in the pipeline- maybe Pakistan, maybe the UK, maybe Bahrain."
"I have wanted to exhibit in Dubai many times but have always had no success," she added, in hope for the future.