Arab world's top mosques ready for Eid al-Fitr prayers
Muslims head out to mosques at sunrise to perform Eid prayers to mark the end of Ramadan
Muslims around the world prepare to celebrate the first day of Eid al-Fitr on Friday, to mark the end of the Islamic fasting month of Ramadan.
The three-day feast is considered by Muslims to be the most festive occasion of the year, and is commonly marked with Eid prayers and gatherings of family and friends, who wear new clothes, share special desserts and exchange gifts.
Muslims head out to mosques at sunrise to perform Eid prayers and attend two sermons. In keeping with Islamic tradition, They are encouraged to take a shower, wear clean new clothes and apply on perfume.
All family members, including women and children, are encouraged to take part in Eid prayers.
Here's a list of prominent mosques around the Arab world:
1- The Grand Mosque in Makkah
Muslims pour in to the Muslim holy city of Makkah in Saudi Arabia to perform Eid prayers. Makkah's Grand Mosque is home of the cube-shaped Kaaba or "House of God". Muslims are encouraged to visit Makkah during Ramadan to perform Umrah—voluntary pilgrimage that can be undertaken during anytime of the year.
Some eight million worshippers reportedly visited the Grand Mosque during the first 10 days of Ramadan, according to Saudi official statistics.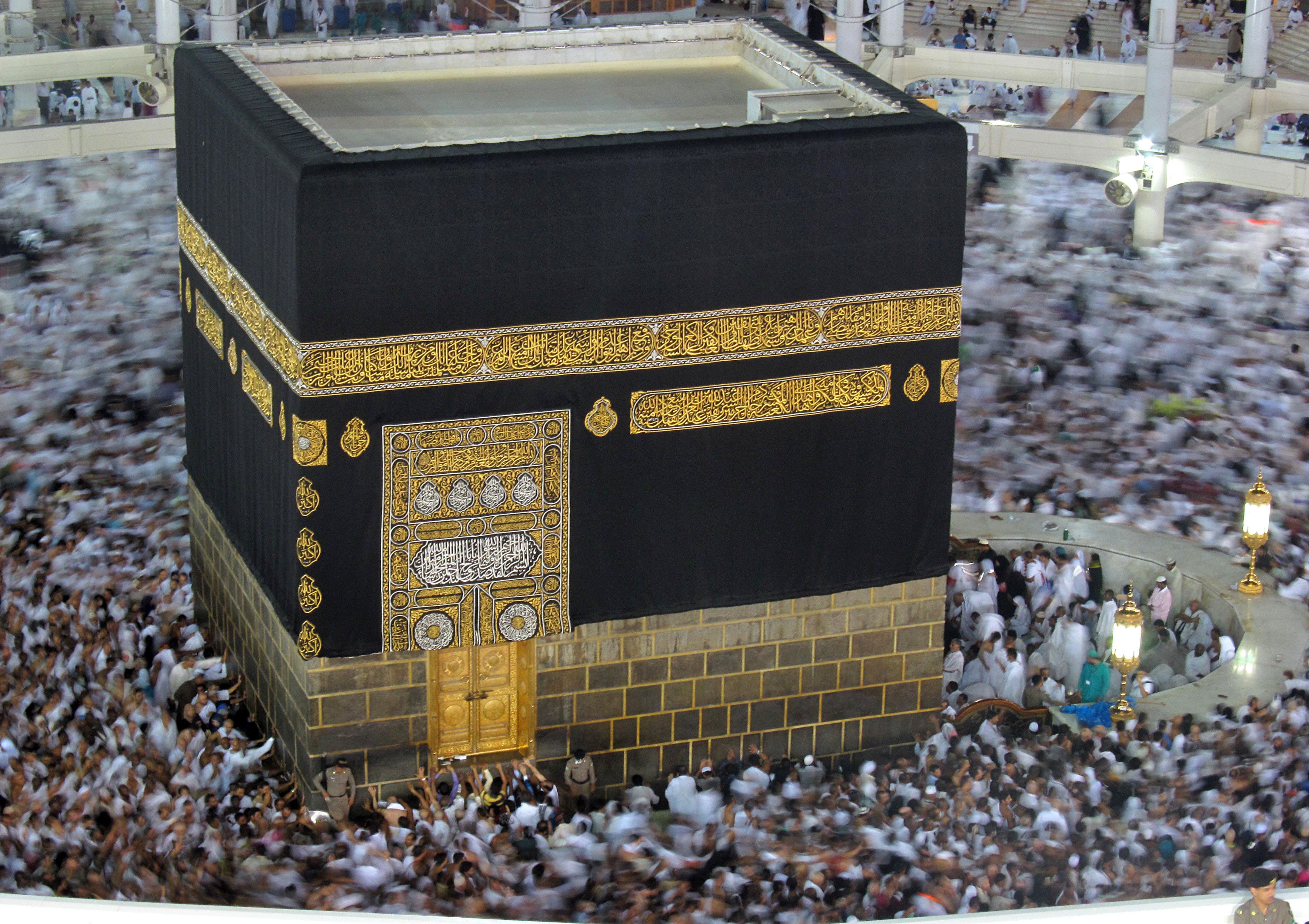 Al-Masjid al-Nabawi or The Prophet's Mosque in the Saudi city of Madinah, some 280 miles north of Makkah, is Islam's second holy site and is a revered place for Eid prayers.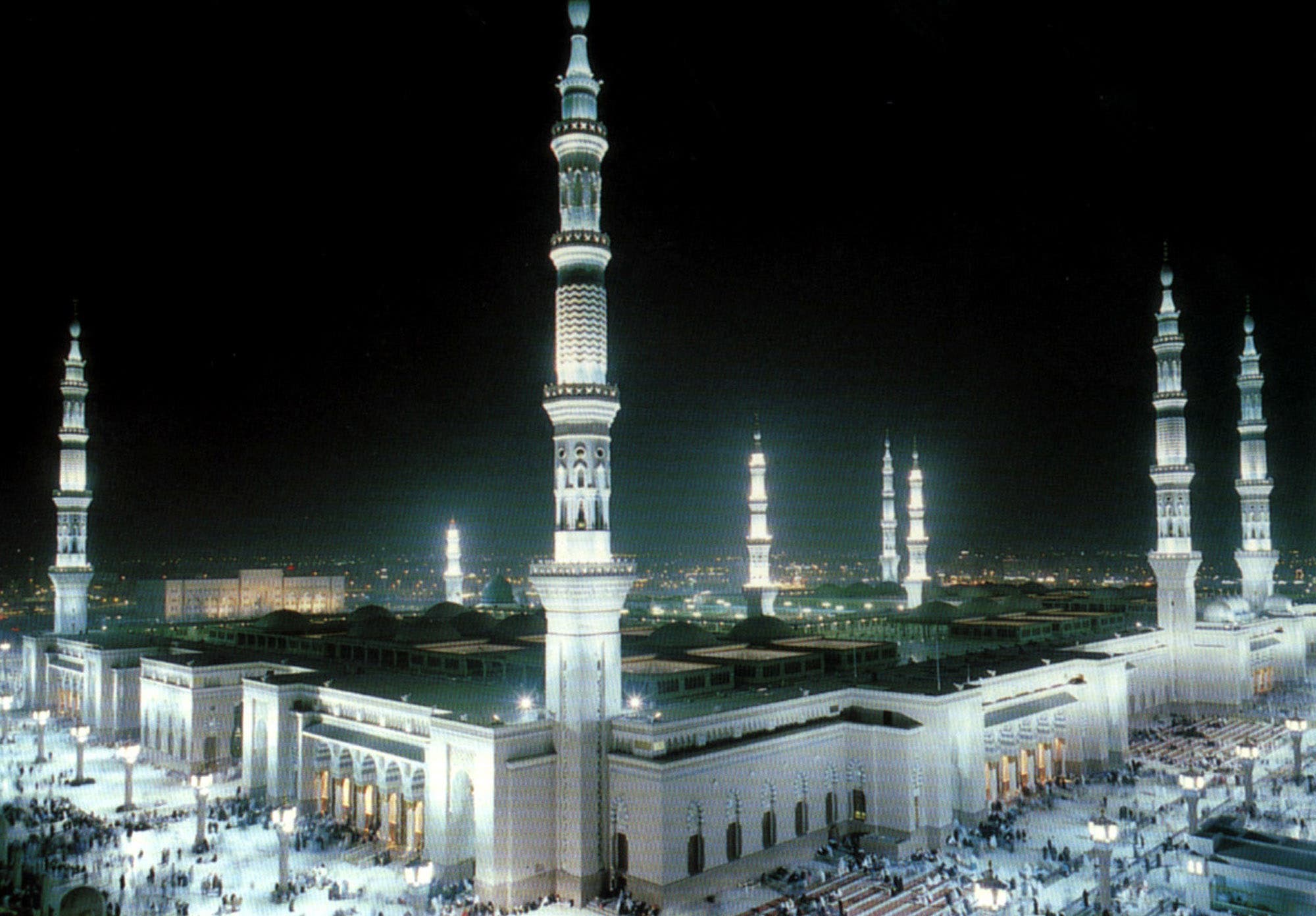 2- Al-Aqsa Mosque in Occupied Jerusalem
Thousands of worshippers flood to the al-Aqsa Mosque compound in the Old City of Jerusalem to perform Eid prayers.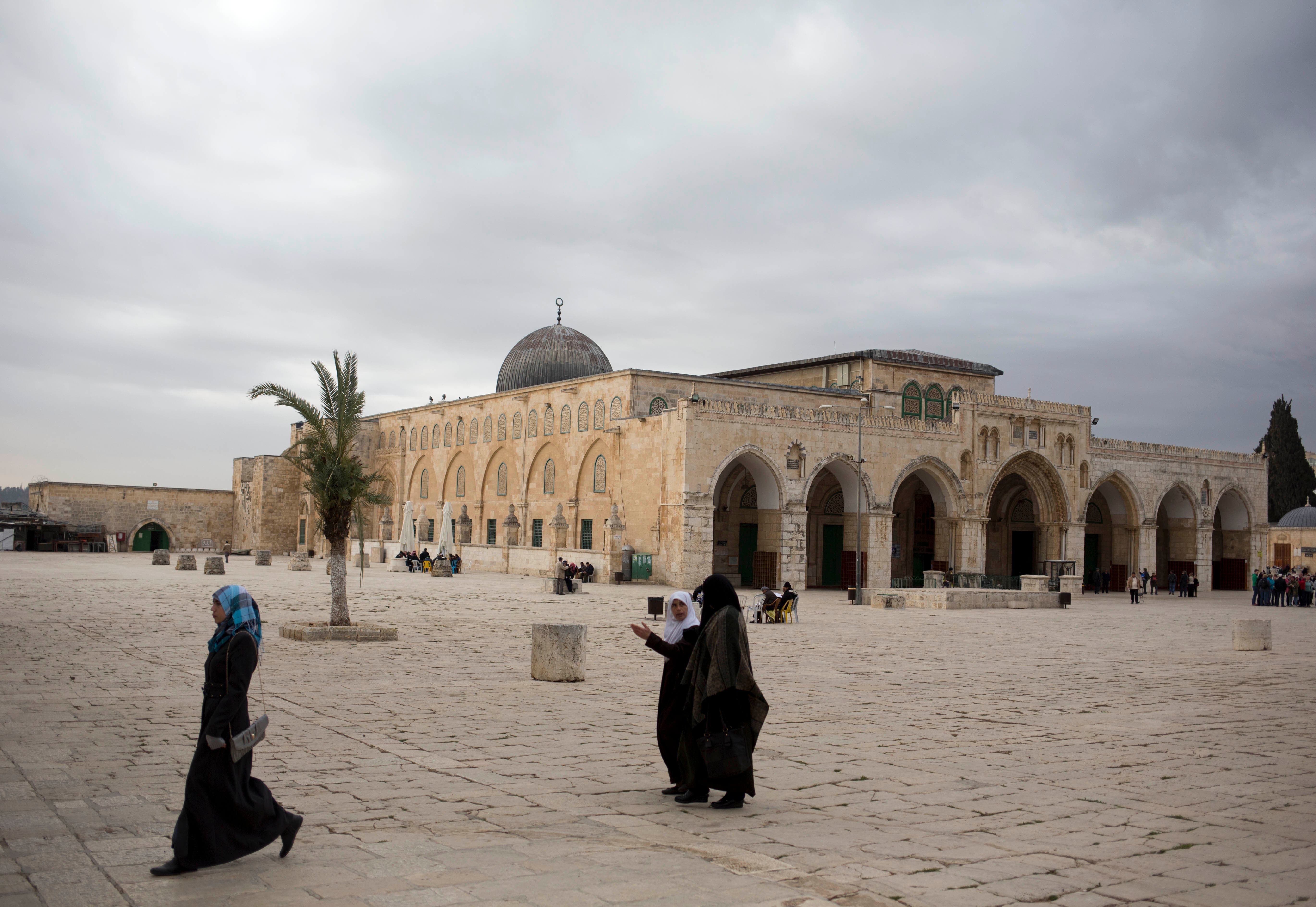 Al-Aqsa is the third holiest site in Islam. The plaza also houses the Dome of the Rock mosque, a site where Muslims believe Prophet Mohammad ascended to heaven.
Tight restrictions are imposed by Israel on the movement of Palestinians to the holy mosques, they are sometimes eased during Eid holidays.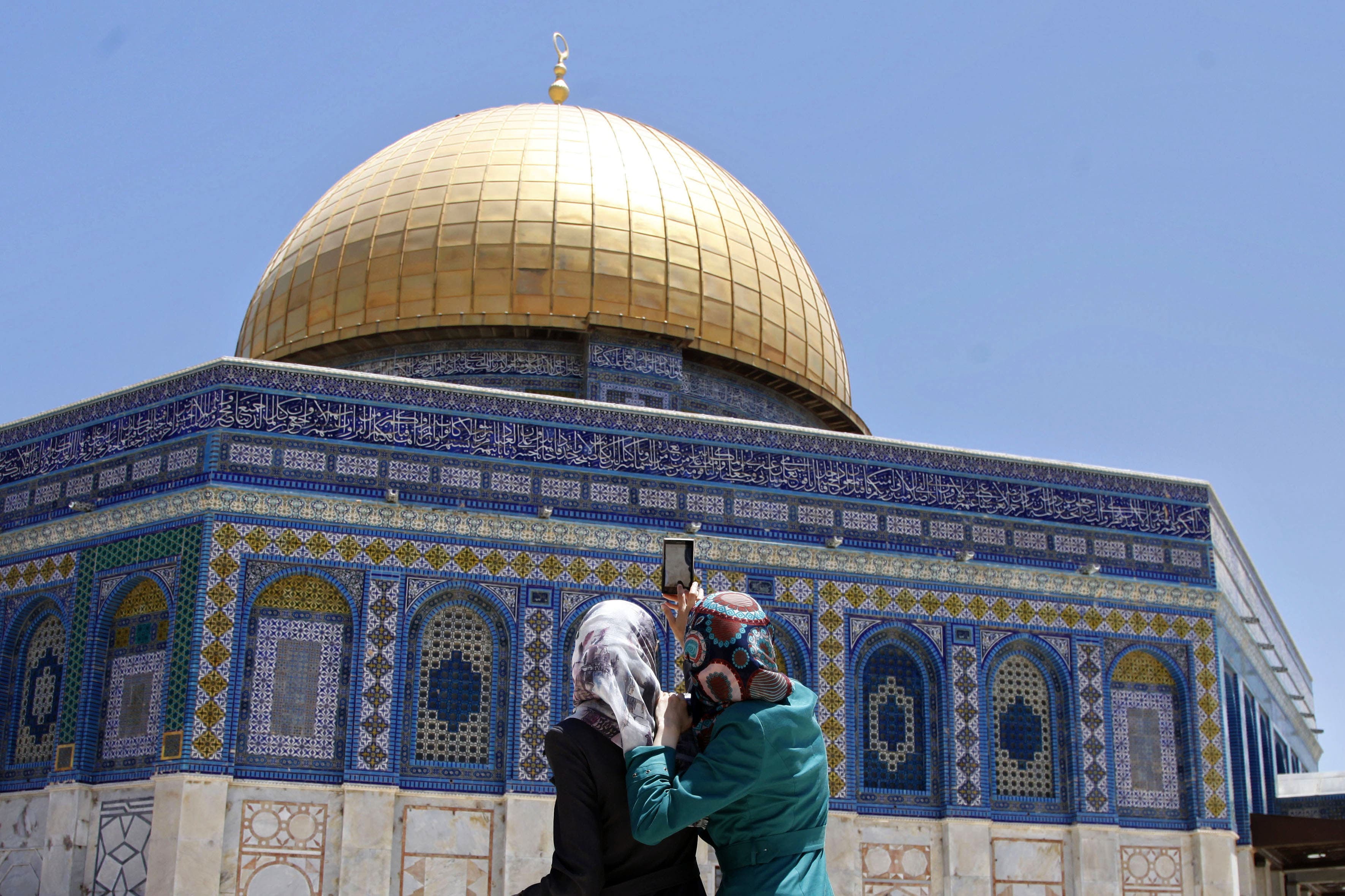 3- Sheikh Zayed Mosque in Abu Dhabi
Thousands attend Eid Al Fitr prayers at the Sheikh Zayed Grand Mosque in Abu Dhabi, capital of the United Arab Emirates, every year.
The mosque is said to hold the largest gathering of worshippers for Eid prayers in UAE as it caters for up to 40,000 people. The mosque design inspired by a fusion of Arab, Persian and other global architectural styles.
It is named after the UAE's first leader late president Sheikh Zayed bin Sultan Al Nahyan.
4- Sultan Qaboos Grand Mosque in Muscat
Considered to be one of the world's largest mosques, the Sultan Qaboos Grand Mosque in Oman is a major tourist attraction and a main venue for Eid prayers.
A standing-out feature of the mosque's interior is an eight-ton Swarovski crystal chandelier hanging from the central dome. It is also home to a hand-woven prayer carpet which reportedly took 400 weavers four years to produce.
The mosque was built in 1992 and took six years to be completed. It can hold up to 20,000 worshippers. It is named after Oman's current leader.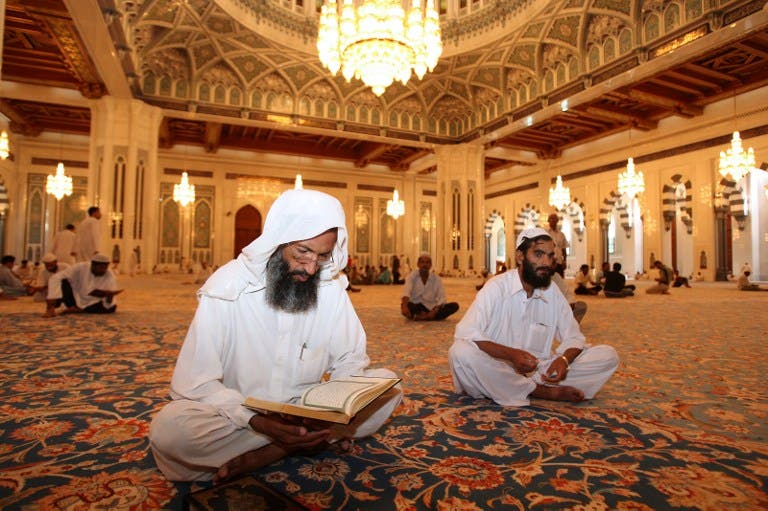 5- Hassan II Mosque in Casablanca
The King Hassan II Mosque is a popular tourist destination and a key place of worship for Moroccans.
The building is known for its vast size, elaborate design and is said to house the world's tallest minaret. It can hold 25,000 worshippers and accommodate 80,000 more in the courtyards around it. Moroccan faithful hold evening prayers at the mosque during Ramadan as well.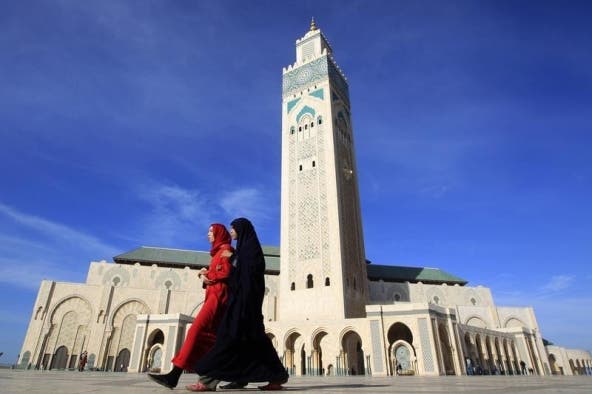 6- Al-Azhar Mosque in Cairo
Thousands attend Eid prayers every year at al-Azhar, dubbed as the first mosque in Cairo. Its construction began when the city was first established in 970.
The mosque is part of a larger Islamic institution, commonly known to be a key center for Islamic teachings and remains to play an influential role in the Sunni Muslim world.