British Muslims celebrate an 'Eid after Eid' with fun line-up
Eid al-Fitr may not be an official holiday in the UK, but here's a run down of some major regional events enjoyed across the country
As the three day celebration of one of the most festive celebrations in the Islamic calendar, Eid al-Fitr, comes to an end, the spirit of the festivities continue across the UK with a week long line-up of cultural events across the country, in what is increasingly becoming an annual British festival.
Eid al-Fitr may not be an official holiday in the UK, but here's a run down of some major regional events enjoyed across the country that UK Muslims, estimated at around 2.7 million, can expect to enjoy with friends and family.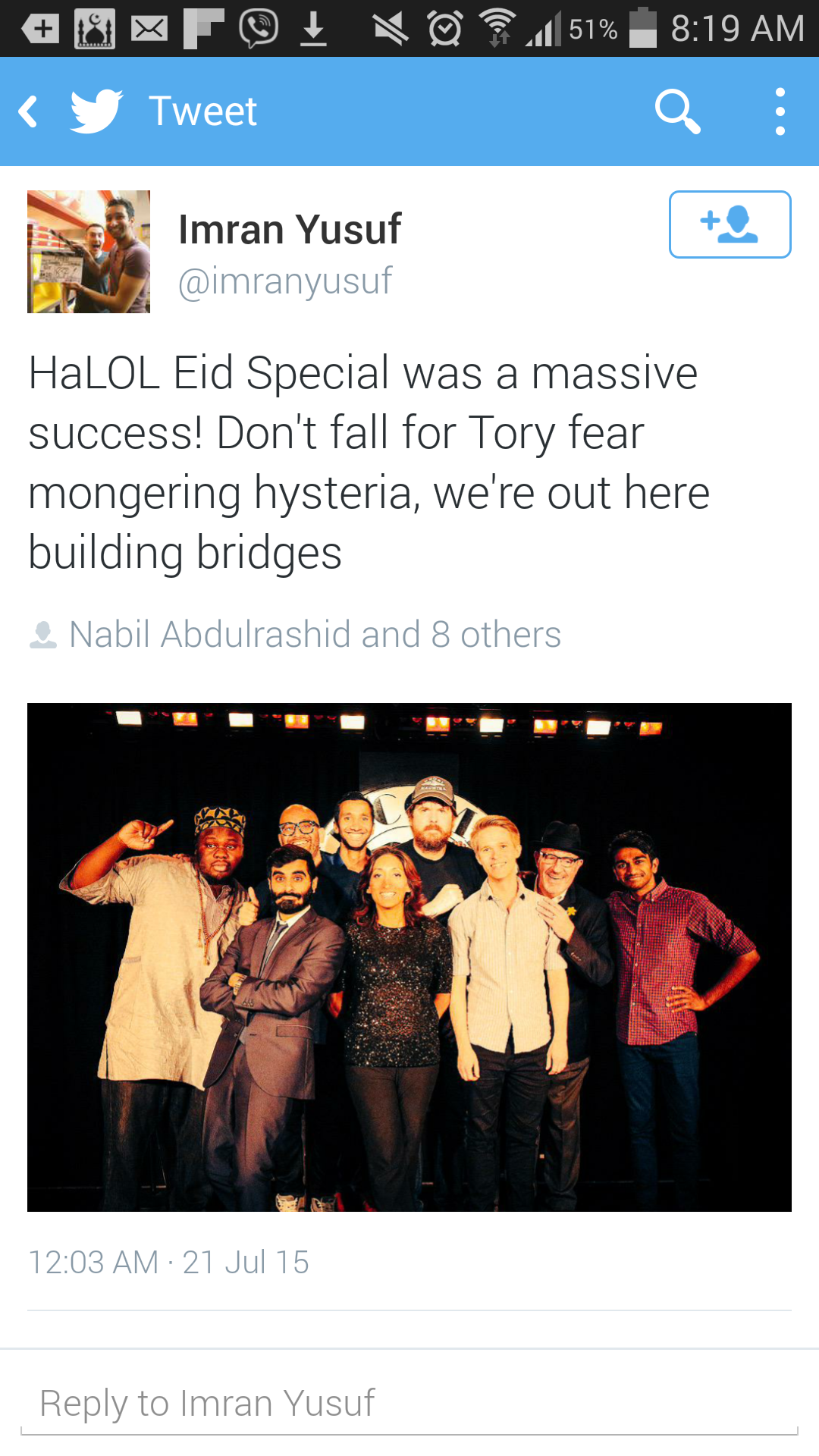 The week of post Eid celebrations kicked off with the world renowned Comedy Store in London, hosting its first ever comedy show celebrating Eid. The Halol Comedy night Eid special on 20 July, was hosted by award winning stand-up comedian Imran Yusuf, with popular acts such as Tez Ilyas, Shazia Mirza, In Cahoots, Pete Johansson, Nabil Abdul Rashid, Tamer Kattan and Sol Bernstein rolling out the humour. It was a night of comic relief, with the performers challenging stereotypes and misconceptions on the role of faith, multiculturalism, and values in Britain today.
Another London wide event which is now in it's 10th year of existence, Eid in the square, is an annual Mayor of London event. To be held on 25 July in Trafalgar Square, Eid in the Square, has grown in popularity to become one of the key cultural highlights in London's events calendar. It has been attracting a high turnout of over 25,000 people in recent years.
The multi-sensory Eid celebration will include souks, music performances, and a food festival catering cuisines from Malaysia, Turkey, South Asia, Egypt, Lebanon and Indonesia. There will also be a range of fun activities for children to try like face-painting, henna and calligraphy.
Other Eid festivals taking place this weekend (25-26 July) also include the Sheffield Eid Festival In The Park and the annual Eid festival in Manchester at the spectacular grounds of the British Muslim Heritage Centre. Alongside food, entertainment and stalls, there will also be a range of funfair rides on offer for those attending the two day events. Both events attract diverse community members.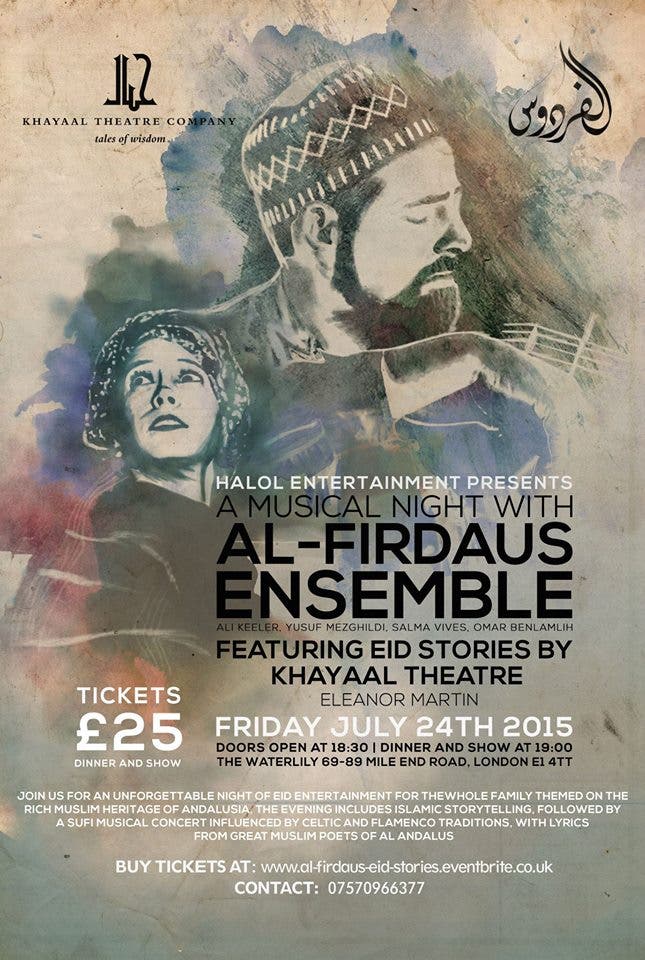 The Eid Festival in Sheffield is organised by the Sheffield Heritage Foundation, which is composed of a small group of Sheffield Muslims who are recent converts to the faith. One of their motivations of organising the annual event is to alleviate the isolation often experienced during Eid by converts to Islam who rarely have family members to celebrate Eid with.
The success of its previous Eid events has ensured that it has become an annual event in Sheffield.
And finally, London's Waterlilly Centre, located in one of London's most ethnically diverse district of Tower Hamlets, is hosting a musical night with Al-Firdaus Ensemble featuring Eid stories by Khayaal Theatre company. Billed as an "unforgettable night of Eid entertainment for the whole family," it is an event themed on the rich Muslim heritage of Andalusia. The evening includes Islamic storytelling by Eleanor Martin, followed by Sufi musical concert by Al-Firdaus Ensemble.
Al-Firdaus includes musicians from England, Spain and Morocco. They produce a synthesis of different musical styles produces their unique sound of their music. The words of their songs are mainly in Arabic drawn from the poetry of great Sufis from Andalusia and the Arab world such as Ibn Arabi and Al Shushtari.