'I am your protector:' Muslims who defended Jews during Holocaust honored
New York, Washington, Geneva and Tirana in Albania will be holding interfaith ceremonies
Today is International Holocaust Day and cities across the U.S and Europe will be hosting special events to honor the Muslim heroes who risked their own lives to save Jews during one of the worst genocides in history.
Unveiling the often unknown and rarely talked about Muslim protectors during World War II, New York, Washington, Geneva and Tirana in Albania will be holding interfaith ceremonies, sharing testimonies of the protectors during the Holocaust along with candle lighting ceremonies.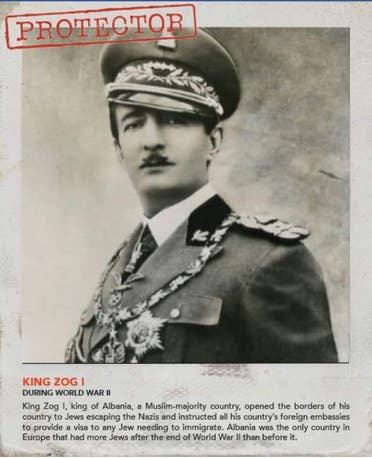 Prominent faith leaders such as Imam Khalid Latif, Rabbi Jehuda Sarna as well as a Holocaust survivor, Johanna Neumann, who was rescued by Muslims during World War II, will be taking part.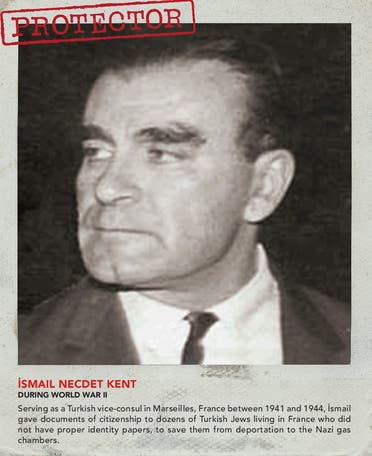 In addition, New York will showcase the testimonies through a theatre performance by the Living Theatre, whilst in Tirana, Prince Leka Zog II, will recount the story of his grandfather, King Ahmed Zog I of Albania who saved thousands of Jews during World War II. Albania was the only European country to have a higher number of Jews after the war ended than before it began.
A message of unity
International campaign group, I Am Your Protector (IAYP), which launched in October last year to celebrate those who stand up for each other across religious, racial and gender lines, promoting a message of unity, have been responsible for organizing today's events.
The campaign group have already garnered more than 14,000 Facebook members since launching and are collecting testimonies of protectors worldwide to be part of a Protectors' Database, while campaign material for exhibitions are provided to universities, schools, museums and religious communities, among others.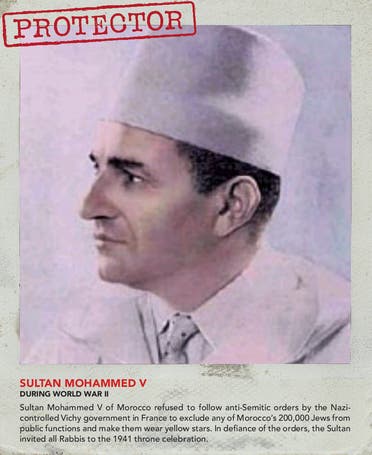 "Even more so in times of rising hate and discrimination we wanted to share stories that showed that we always have a choice including in the darkest moments to not be bystanders nor stay silent" Dani Laurence, team leader of IAYP told Al Arabiya English.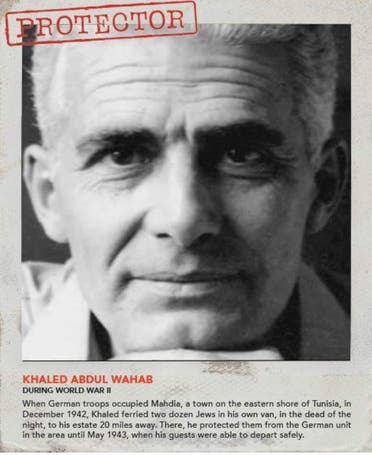 "The way Muslims are often portrayed in the media, public discourses can lead to fear and hatred. I Am Your Protector highlights Muslim Protectors and gives a platform for people to create posters of Protectors on our website."
"In parallel we want to highlight non-Muslims who protect Muslims for example Churches and Synagogues who take a stand and take action to counter hatred and Islamophobia."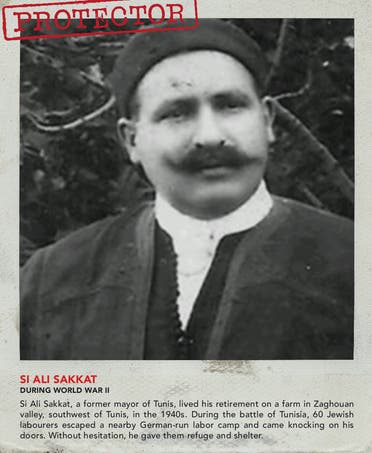 Some of these protectors, who either risked their lives to shelter displaced Jewish families or helped transport them to safety during World War II have been highlighted by I Am Your Protector for their bravery and humanitarian instincts.
Some of these include Khaled Abdul Wahab from Tunisia who ferried two dozen Jews in his van to safety, Noor Inayat Khan, who was executed for helping Jews during World War II; and Ismail Necdet Kent who provided Turkish citizenship documents to Turkish Jews in order to save them from the gas chambers.
To discover more stories of protectors you can visit www.iamyourprotector.org