Saudi behind rare ancient rock art show: 'Our heritage honored woman'
A photographer passionate in documenting prehistoric images in Saudi Arabia says 'women figures were dominant'
A Saudi social activist, who recently capped off a five-year journey documenting ancient rock art with a focus on women in a book and exhibition, says the images she photographed showed prehistoric women in her home country far more "dignified".

Madeha Al-Ajroush, also a psychotherapist by profession and a mother of two, loves documenting "anything that has to do with people," she told Al Arabiya English.
"I was always interested in documenting landscapes that has camel trails, tools from the iron age, and my focus is always women," the 52-year-old said.
Ajroush - who identifies herself as a "feminist" – said "I chose women" to "show that we have a heritage of honoring women and putting her in a place that is dignified and respectful."
"What happened in our contemporary age is that she no longer carries that status," Ajroush, who joined forces and drove her car in 2013 to defy a Saudi ban on women driving, said.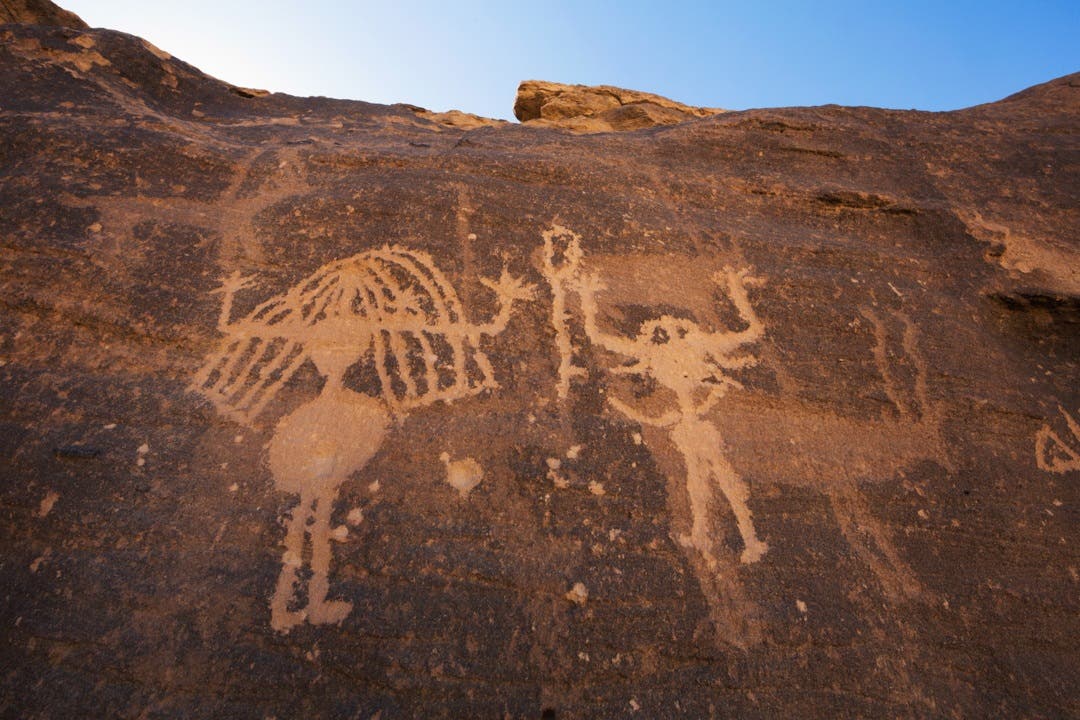 During her three-day "reSURFACE" exhibition held in the capital Riyadh on Oct. 27, 30 rock art photographs - some as "larger" than Ajroush herself were displayed.
"The woman figure was a dominant figure," she said. "I found some of them were impressive, larger than any other drawing around it, which displays a sense of respect to this image. Around, they were either hunting or war."
She was also "taken aback" during her journey to document, when she saw "a drawing of a black forest, like a sign board in the middle of the desert in the rock that is completely flat."
"That's how they communicated, that's how they told their story, and used it as a landmark, it was fascinating," she said. "For the longest time, people said Bedouin did not leave a trace, historically speaking and that is not true, they have left an abundant amount of traces, and it is really not very scientifically recorded."
Asked about people's reaction, she said: "They were moved, shocked, in total awe, they did not have no idea, that these things even existed in Saudi Arabia."
While "some had an idea [about the rock art], and they did not know what it looked like, some had no idea that it existed," she said.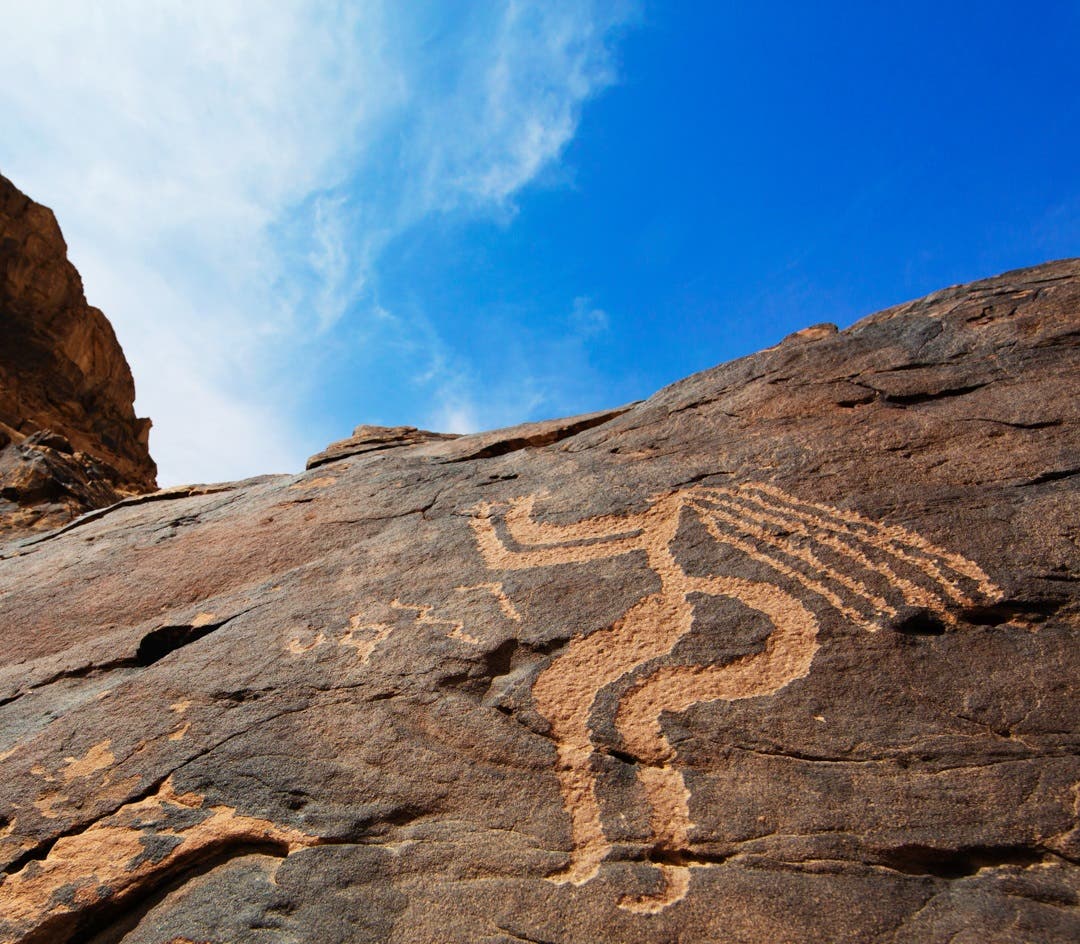 Saudi second largest in rock art
Saudi Arabia has long been famous for being oil rich. But there is more to the country.
What really "shocked" Ajroush is "the abundance of it [petroglyphs], Saudi Arabia is considered to be second largest in the world in terms of its abundance after Australia."
Ajroush, who lamented that "Nobody cares to look deeply into the desert" and defended her country is not just about oil, said these petroglyphs date as far as 17,000 years ago were "shocking," she reiterated.
"Most of the rock art is actually of animals, and I am very shocked that we had ostriches, leopards, rabbits… we had lots of animals that shows that the area was really green in order for it to have this kind of animals," she said.
"A leopard in the area means there needed to be an abundant amount of rabbits, and for rabbits there needed to be abundant amount of greeneries," she said. "That is what it shows."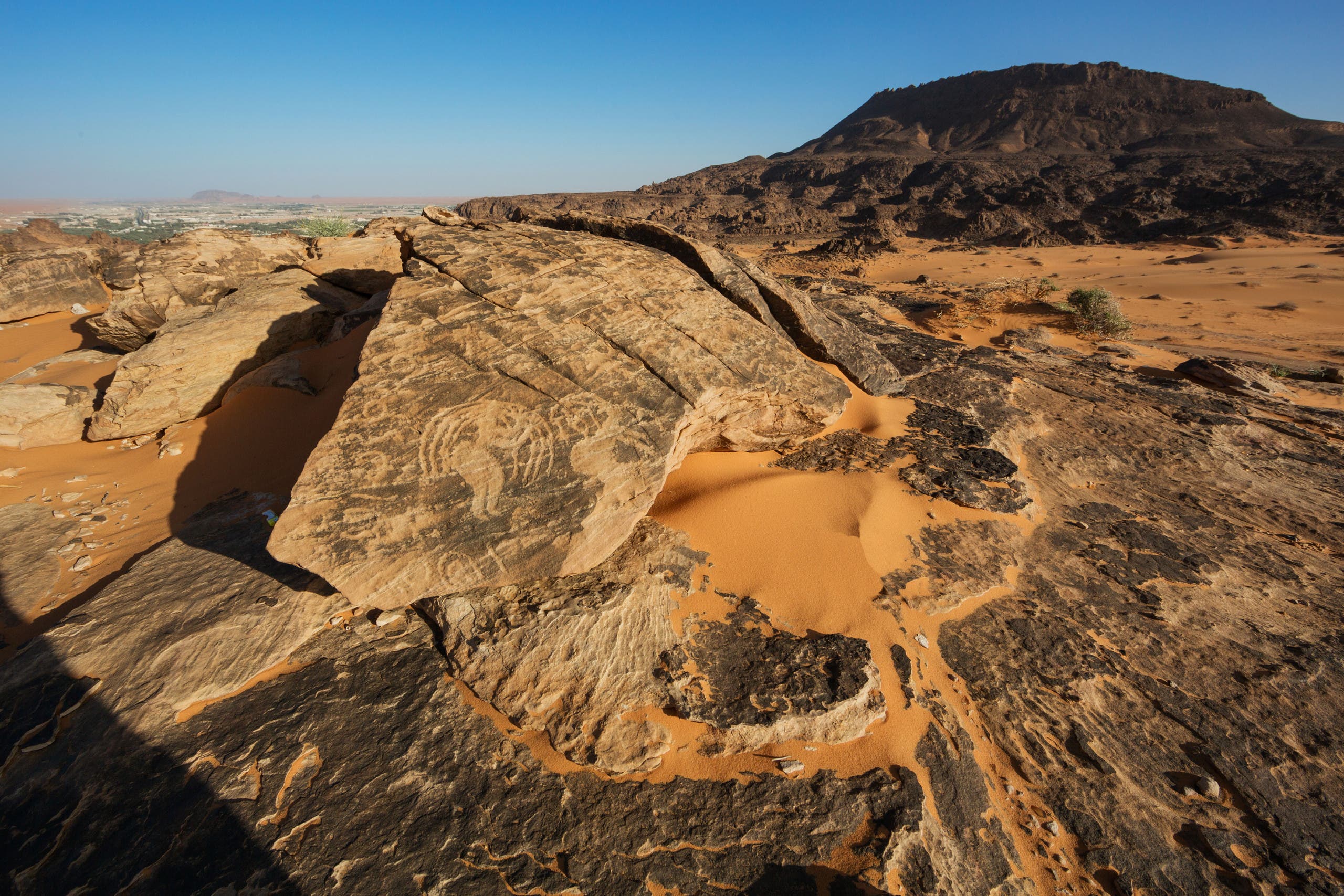 Ajroush had to travel from the capital Riyadh to southwestern Najran city, and northn to Ha'il city over the weekends away from her job as a psychotherapist to make this project a success.
"The decision to fly in the weekend was based on two things: Is it cloudy, and is it moonless?" she said, emphasizing that she needed the right climate for her to photograph.
"I was very surprised to know the wealth we have," she said. "I am a woman, and I cannot drive, it was really a challenge and I took up this challenge, and I thought this needed to be done as people had to know about it.
"It was a five-year project and it was a total joy. I was sad by the end of it."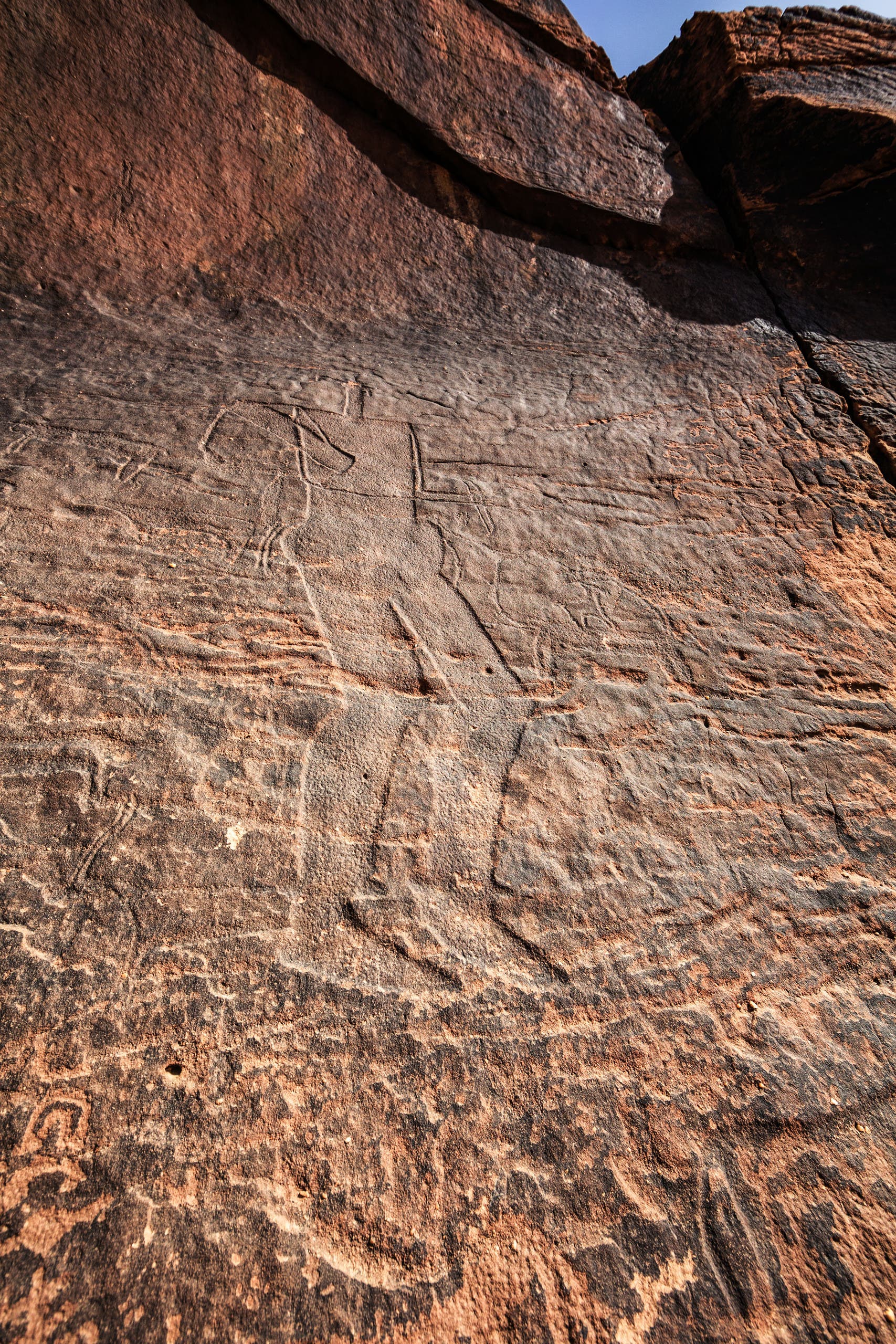 To see more of Ajroush's work, check her website: http://www.madeha-alajroush.com/