Bahrain beauty brand using Aleppo's famous soap
It is widely believed beauty icons such as Cleopatra and Syria's Queen Zenobia were loyal users of the all-natural soap
Syria's ancient tradition of soap making has survived years of war and oppression, maintaining at least one of Aleppo's ancient traditions thanks to the efforts of a Bahrain-based organization.
Aleppo's soap is thought by many to be first ever made, from a centuries-old formula used by people worldwide because of its strong benefits and luring smell.
It is widely believed beauty icons such as Cleopatra and Syria's Queen Zenobia were loyal users of the all-natural soap.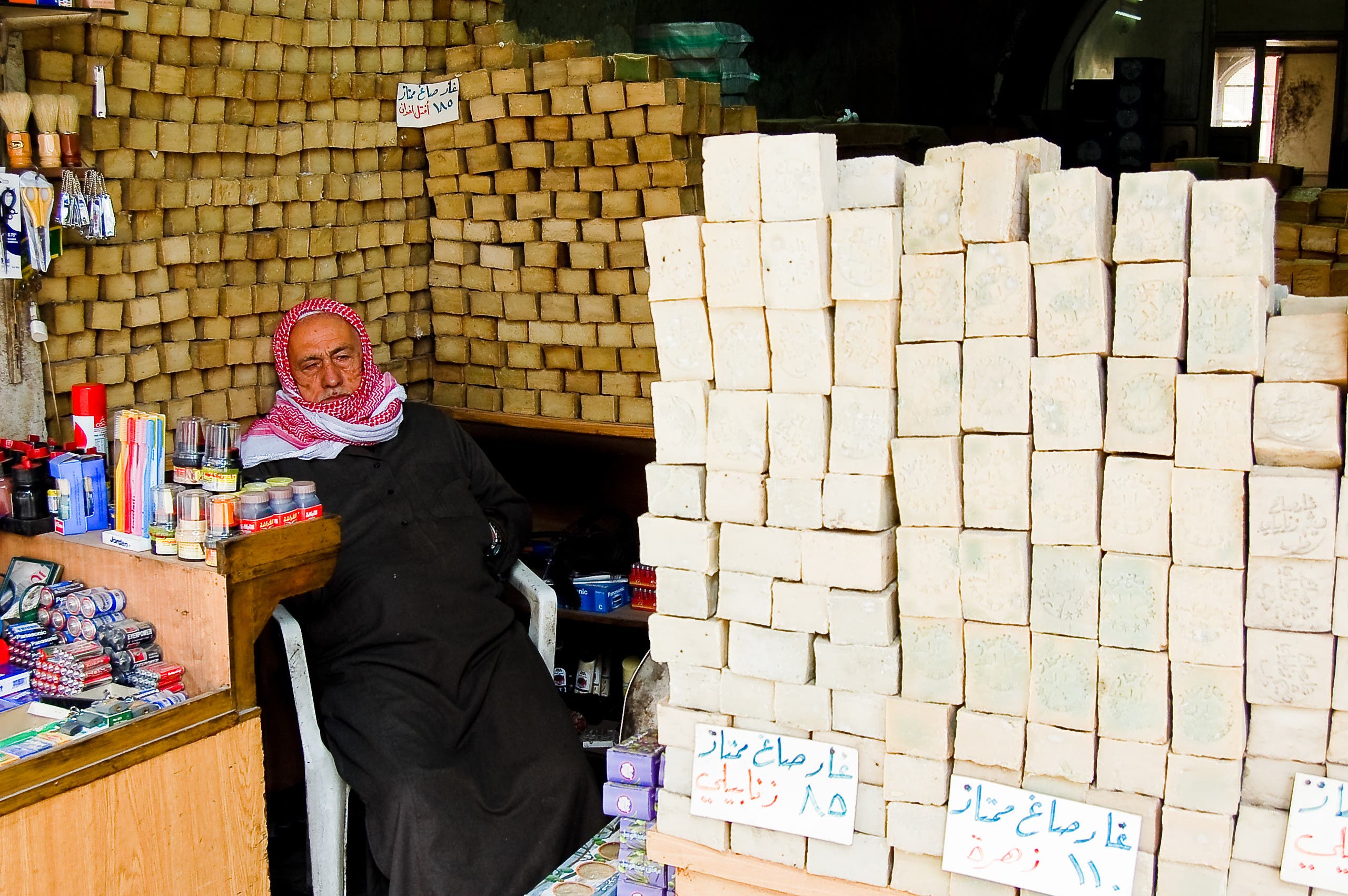 And luckily, many beauty brands are aware of the benefits of the Aleppo soap and are making sure to preserve this ancient recipe made of olive oil, laurel oil, and lye.
"I am inspired daily to preserve beauty recipes from my culture, even though I am a Khaleeji I think of the whole Middle East as my culture too," Reem Al Khalifa, founder of organic Bahraini beauty brand Greenbar Inc. told Al Arabiya English, referring to the liquid version of Aleppo's soap.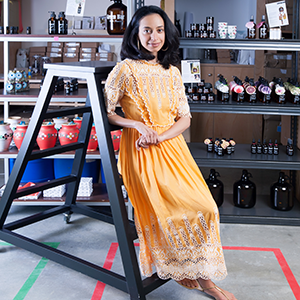 She explained that she used to get the soap from Aleppo until problems started in the country. Then she couldn't get the same quality product.
"I was ashamed that I stopped supporting them, but they wouldn't even answer me back, it was all just a bit depressing."
Al Khalifa said she than managed 'by trial and error' to create a purer version of the soap by adding a generous amount of laurel and 'essential' oils to the recipe, making the scent stronger.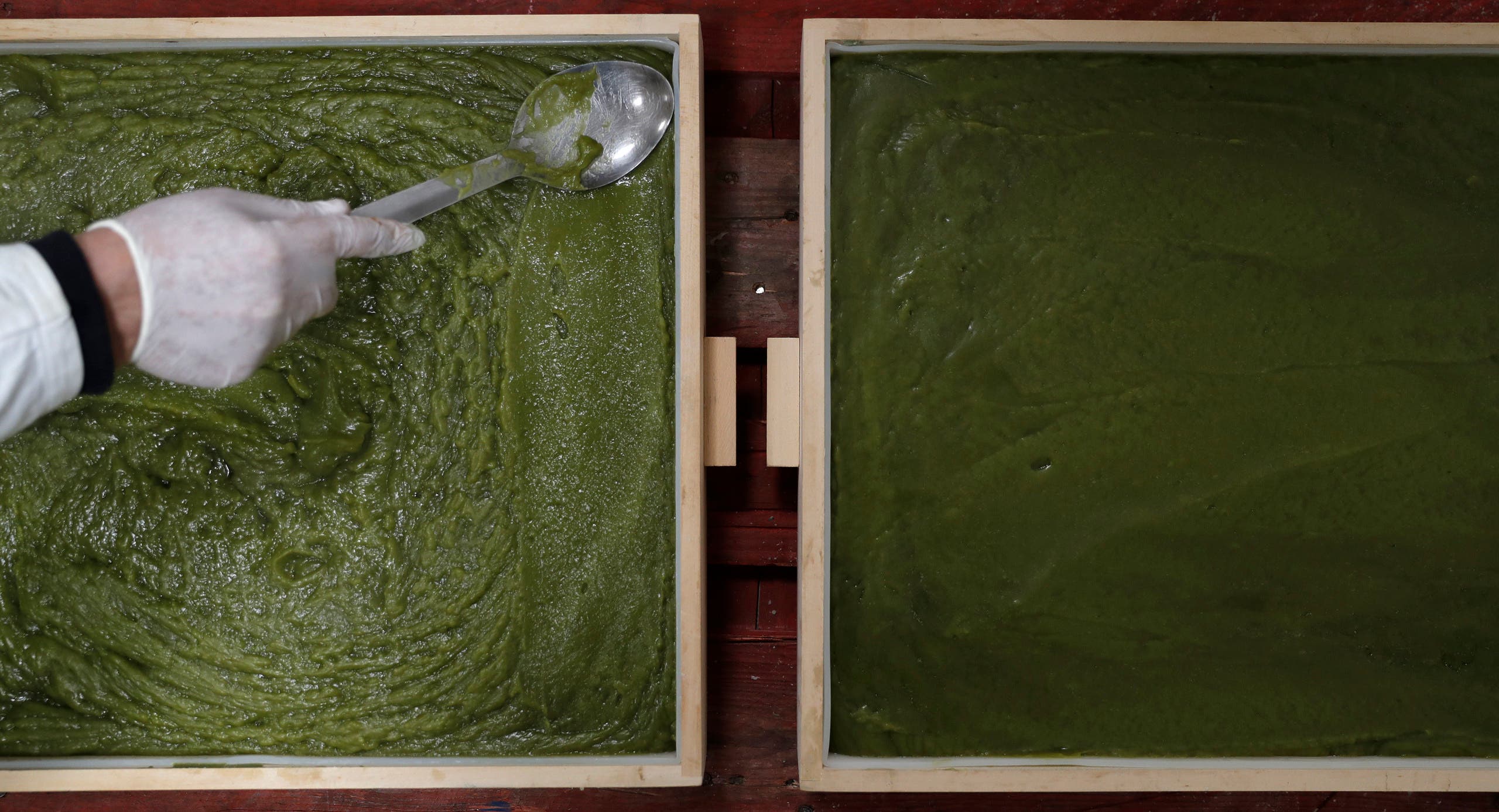 The organic soap that contains no colorings, preservatives or cheap fillers is mostly used on the face, because its known to be good for sensitive skin, and can also be used on the body and hair.
Virgin olive oil is known to restore the skin's natural balance, while laurel oil is antibacterial and antifungal.
Al Khalifa added: "The laurel leaf is often used in cooking it's a strong pathogen fighter, it's been used in food preservation before refrigeration existed. Applied on the skin its very purifying on many levels."
She said she chose to preserve this beautiful and aromatic tradition, because, she said she was 'protective of the city, and I want its name circulated.'
Karam foundation, a not-for-profit organization, launched an initiative where they sell hand-made soaps made by displaced women in Damascus and Aleppo, and send the profits to refugees and IDPs in Syria.