A group of Syrian refugee women in Canada have been contributing to their households' incomes by putting together a series of dinner pop-ups under the name "Tayybeh" across Vancouver.
Tayybeh (an Arabic word meaning 'kind' or 'delicious') is a food initiative that has been hosted by the women who have recently sought refuge in Vancouver.
It had been introduced to locals as a celebration of Syrian cuisine. Since the first pop-up dinner event towards the end of 2016, the number of Vancouverites attending has surged, according to organizers, and "tickets are being sold out in 15 minutes or less."
Among the dishes included in the dinners are Syrian pastries, stuffed vegetables, fattoush and tabbouleh salads, several kinds of kibbeh (a dish made of bulgur, minced onions, and finely ground lean beef) and speciality rice platters.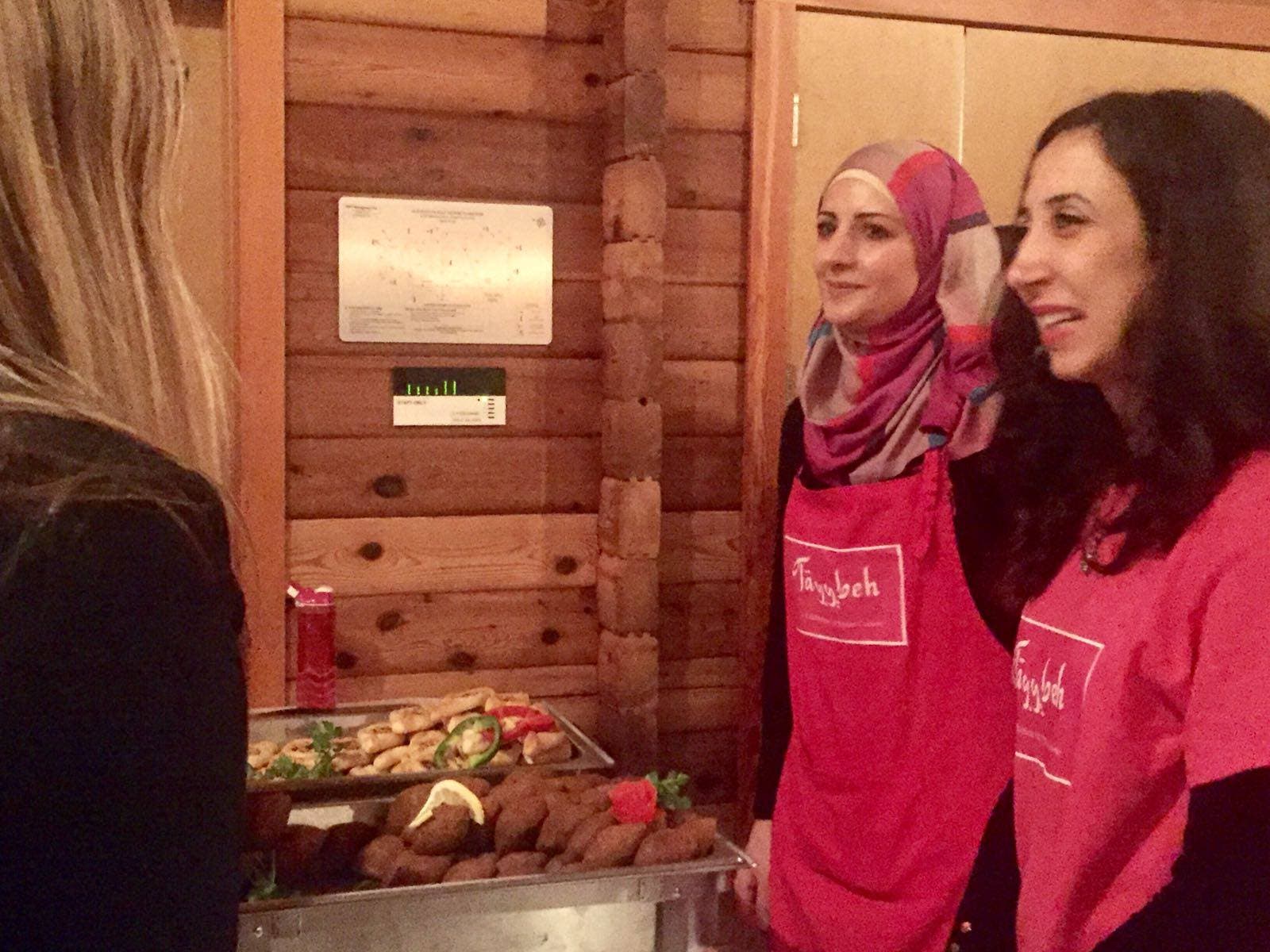 The women plan their dishes by putting together an exhaustive grocery list to appeal to the more than 100 guests that attend at a time. A dinner is hosted around once every four weeks and at a different location each time.
"The situation facing newcomers from Syria is difficult and precarious given the language, cultural and networking barriers," Tayybeh organizer Nihal Elwan told Al Arabiya English.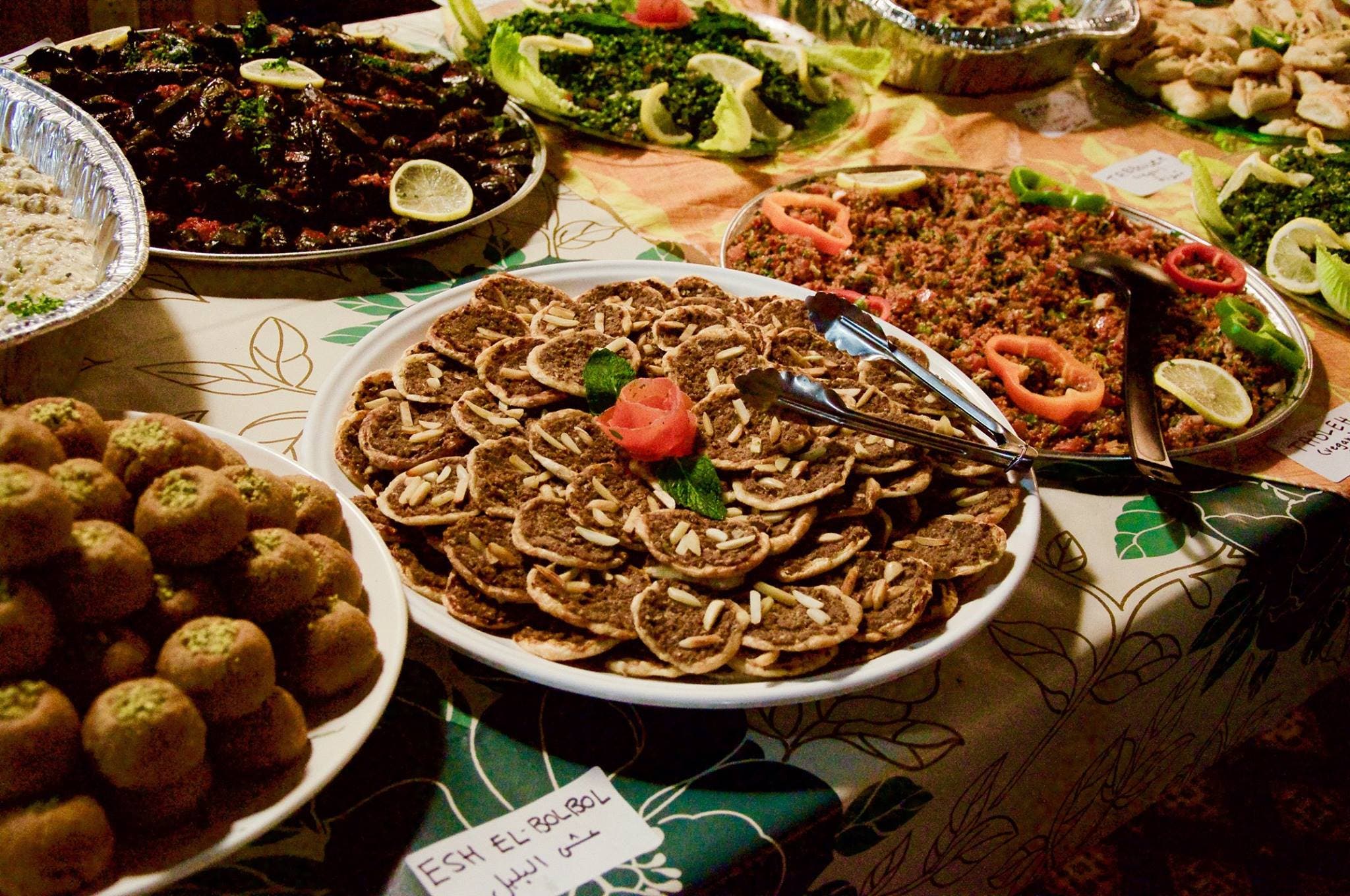 Elwan says the initiative represents several opportunities for the women.
"Tayybeh is a way to encourage the women to not only produce some of their delicious food and present it to the community, but to also make some money and expand their networks."
The women come from a wide spectrum of backgrounds in Syria, in terms of geography and political leanings.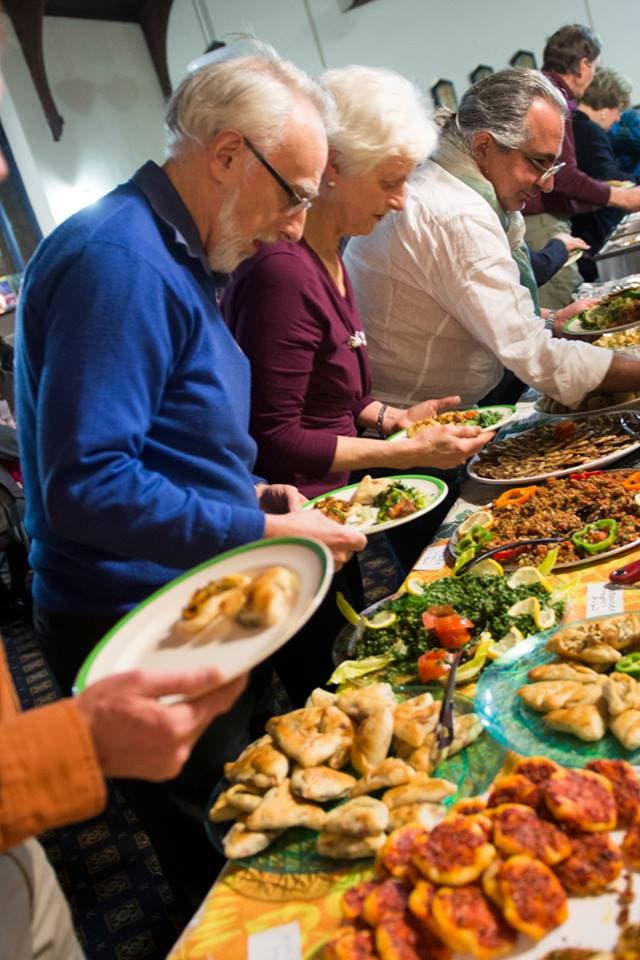 "Without Tayybeh, many of these women wouldn't have met and watching them develop friendships has been beautiful for me, personally," Elwan said.
Generating income for themselves and their families has also provided a new role for many of these women.
Many of these women had not worked independently before.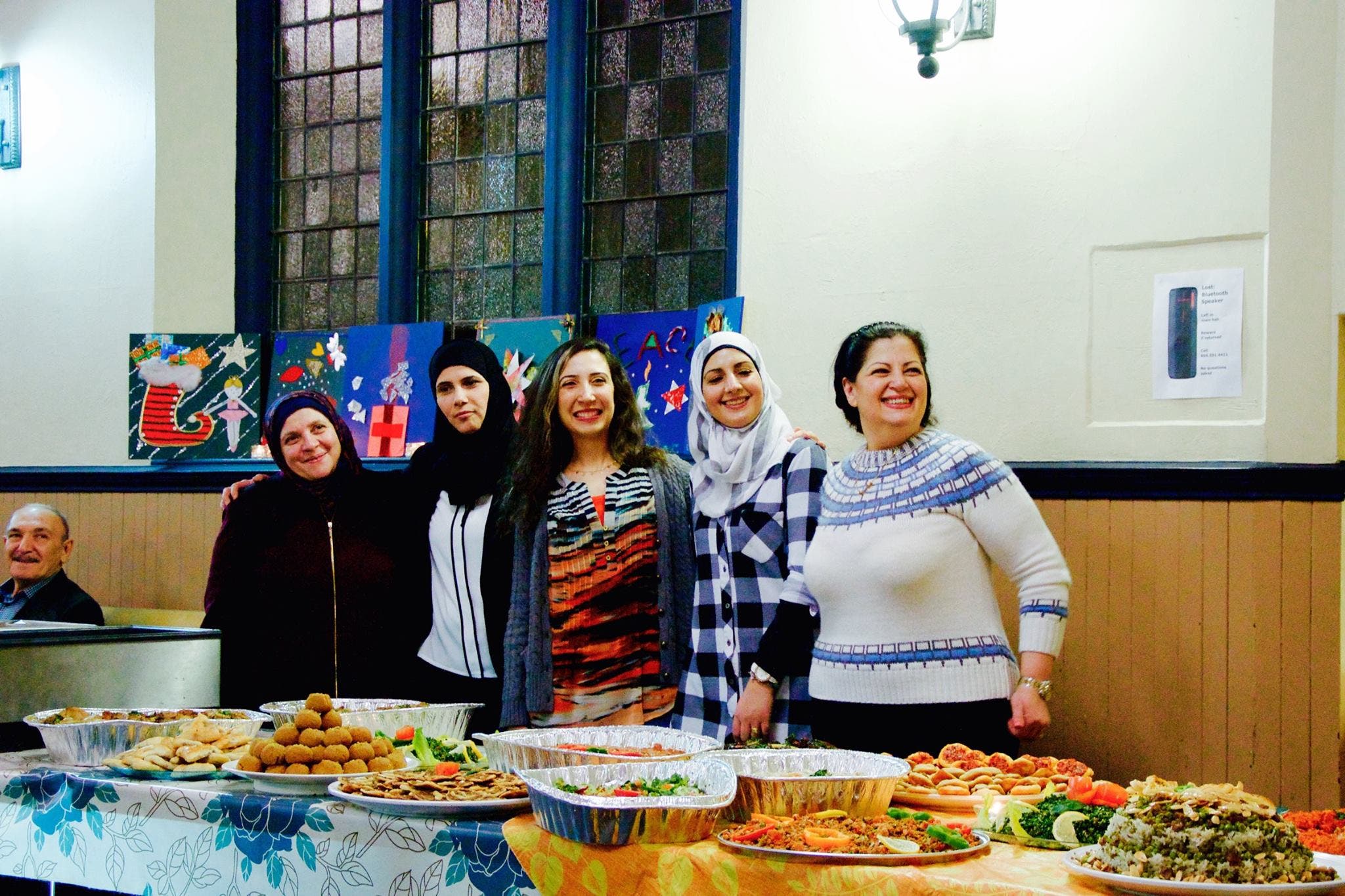 "Some of these women have never worked in Canada, obviously, and some have never worked in their lives ... We come from a background where gender roles are somewhat set and somewhat stereotypical. It is really beautiful to watch this shift and the men [in their community] are coming out to support them."
These women see community initiatives like Tayybeh as a path towards not only supporting themselves and their families, but also doing something for others.
"Cooking is my passion and Tayybeh has helped me do something I love to do for others besides my family and home," one of Tayybeh's six chefs Hasna el Sheikh Omar told Al Arabiya English.
"We are presenting ourselves to Vancouver and British Columbia through our family recipes and our cuisine," Omar said.