Under the rubble of the war, Benghazi chose to challenge the culture of death, terror and fear and express its love for life and freedom, and its commitment to joy and peace by organizing a reading campaign for the citizens to encourage them to read through music and artistic performances to inspire new hope in the future.
The campaign was organized by the Office of Information and Culture on the occasion of "World Book Day", under the slogan "arm yourself with books" in which all the civil society and security units participated in the opening of all the storehouses of books in the city and distributed them for free to encourage citizens to read and acquire knowledge. The event took place on Sunday in the streets and squares of the city interposed with performances of youth music bands.
The Information Office said in a statement, "The aim of this campaign is to ignite the hunger for knowledge and learning and pave the way for awareness and intelligence so that ignorance is reduced to a minimum. Nations are protected by weapons but states are built with the power of the mind. A mind that hasn't read and enjoyed a good book is not only unreliable but doomed to parish."
The people of the city of Benghazi and the neighboring cities interacted with this initiative and attended in large numbers and different age groups to take advantage of this campaign and get some free books, and expressed their admiration for this action and hoped to see more initiatives like this around the year and not just occasional.
Mohammed Amin al-Ghuwairi said that "Amid the crises, the dust of war, the rubble of buildings, the shell sounds, the smell of blood and bullets, Benghazi is sure that the compatriots will play the rhythm of hope and restore life into it and fight for it; their only weapon and companion is the book, when a man is disappointed, he must read."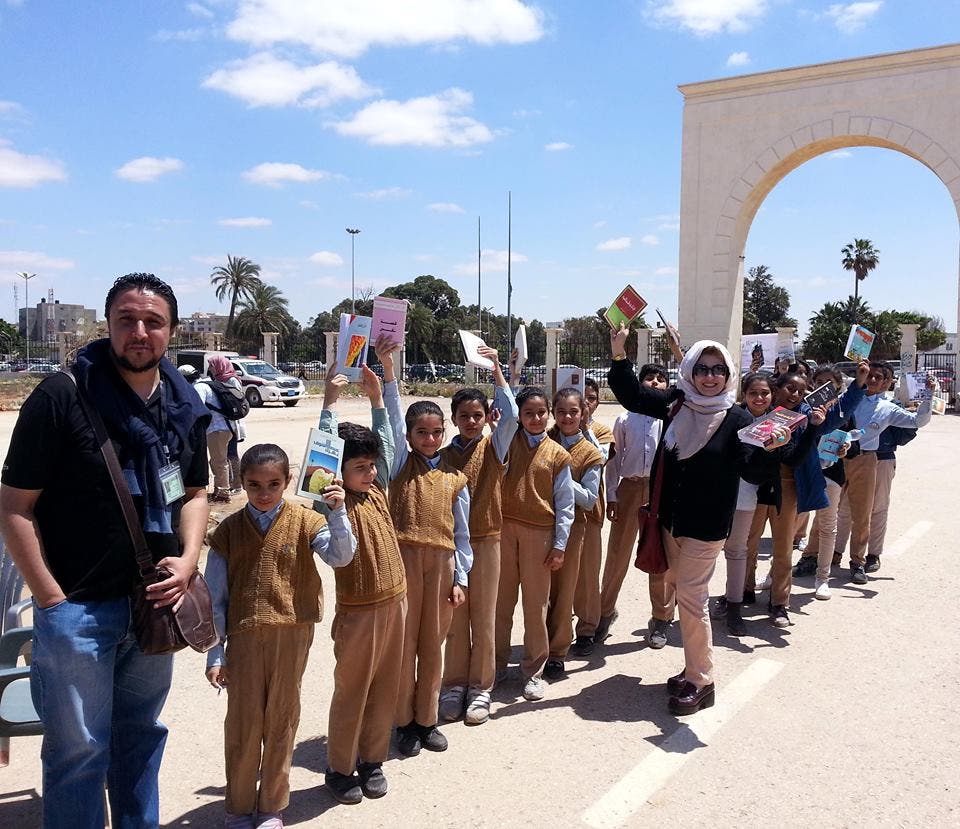 For his part, Mutaz al-fakhri stressed that "the people of the city and future generations need to arm themselves with bibliophilia, with knowledge and culture to expand their perception and minds."
The Libyan Army which is still fighting a vicious war to purge terrorism from the city of Benghazi and is still pursuing terrorist groups located mainly in Al Sabri district , participated in distributing books to citizens and encouraging them to read.
Saad al-Azzawi stressed that the army's participation in this initiative, despite its preoccupation with the war against terrorism, is due to its "recognition that the war on terror is not only military but also intellectual and cultural, and that the book is the real weapon."