During the past week, visitors of the exhibition of the masterpieces and monuments of Saudi Arabia taking place in South Korea's Seoul will have the opportunity to view the oldest door of Islam's holy Kaaba, which was made in August 1630, by orders of the Ottoman Sultan Murad IV, about four centuries ago.
The story behind the door goes back to the era of the Prince of Mecca Sharif Massoud Idris bin Hassan, when Mecca suffered from the flood. Because of the heavy rain, the holy mosque sank to the level of half the wall of al Kaaba, consequently the northern wall was knocked down. The eastern wall, which holds the door of the Kaaba, was also affected by the rain.
The prince of Mecca, Sharif Massoud, addressed Sultan Murad the IV since he was the ruler of the largest state at the time. The sultan ordered the governor of Egypt, Muhammad Ali Al Albani, to take necessary and urgent measures to repair the Kaaba. Sultan Murad also sent a special delegate to follow up the construction work. The engineers decided to demolish the eastern wall of al Kaaba and rebuild it again since it was too old and couldn't survive another natural disaster.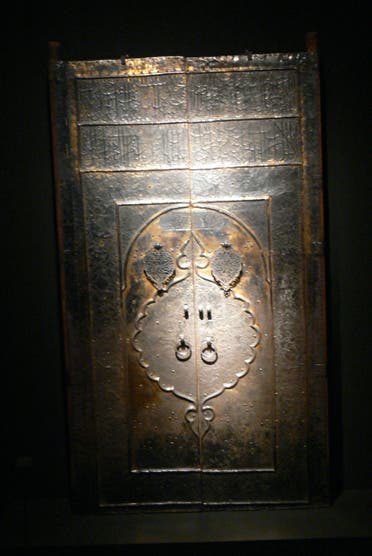 Due to the demolition of the eastern wall, the door of the old Kaaba was automatically removed. Sultan Murad IV hired Egyptian engineers to design a new door for the Kaaba that is similar in design to the old one. The work on the door of the Kaaba began in October 1629 AD and was completed in March 1630 AD. The same door survived until 1947 when the founding King Abdul Aziz ordered the manufacturing of a new door.
The Egyptian engineers have mastered the creation of the Kaaba's door. They divided it into two shelves and decorated it with geometric shapes plated with 166 pound of silver. The rest was coated with Benedict gold, which is suitable for creative designs. Special metal sheets with high quality and durability were used to resist climate factors. The magnificent design survived for four countries at the eastern wall and was only replaced in the Saudi era.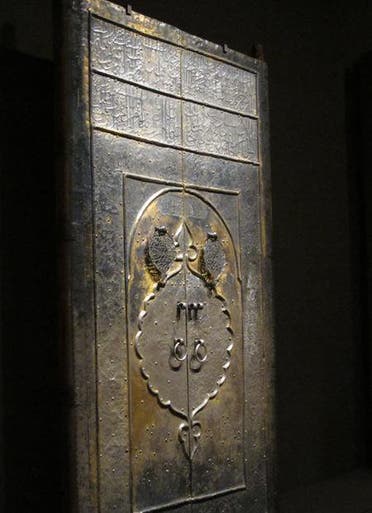 It is noteworthy that during the Saudi era, the Kaaba door was changed twice. The first door was placed during the reign of King Abdul Aziz, which was made of aluminum supported with bars of iron and covered with plates of silver plated with gold, and the second door is currently in place, which was ordered by King Khalid and was made with 280 kilograms of pure gold.