Q&A: Saudi female artist hopes to illustrate culture through 'wall tattoos'
Saudi artist Wafa says she hopes to reflect modern culture back through her drawings and introduce something new to Saudi Arabia through her work with "wall tattoos".
Wafa, who only identifies by her first name, said she started at an early age, spurred by her father's encouragement to take her artistic talents further.
She began her career by learning to master the art of Arabic calligraphy and said that once she was done with her studies, she began training in modern art techniques.
Al Arabiya: When did you begin taking an interest in fine art?
I first started drawing on the Illustrator program began experimenting with the complex tools available on the program. I needed to draw sketches on paper before drawing on this program. Then I decided to take care of my talent more and was introduced to the field of traditional fine arts and learned all the tools and techniques.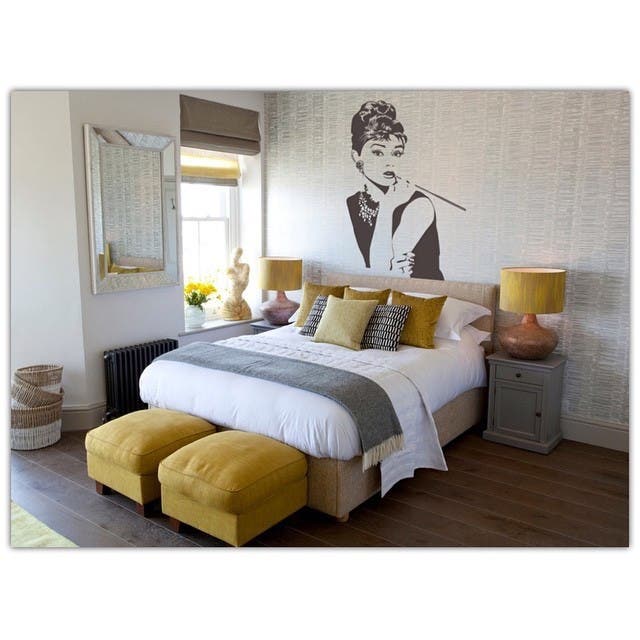 Al Arabiya: What difficulties did you encounter in the beginning?
There were no difficulties, because I was going on a visual feed and I was trained a lot, because drawing depends a lot on the skill of visualization.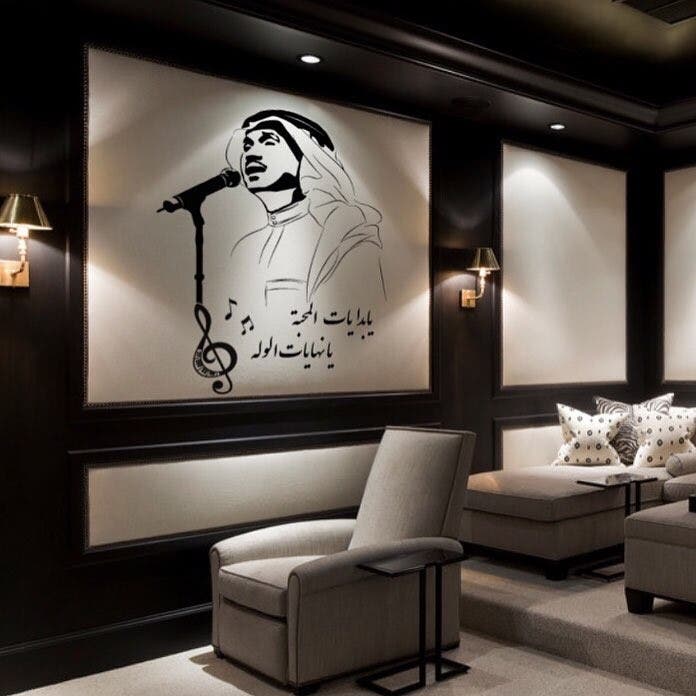 Al Arabiya: Did you consult anyone about your drawings?
Yes, people close to me. Most of them have good tastes in art and have a very high technical sense and I trust their views.
Al Arabiya: What messages do you want to covey through your artwork?
My main goals are to help spread beauty and inner peace and positivity through using soft lines and comfortable colors so that people viewing my artwork can easily accept them.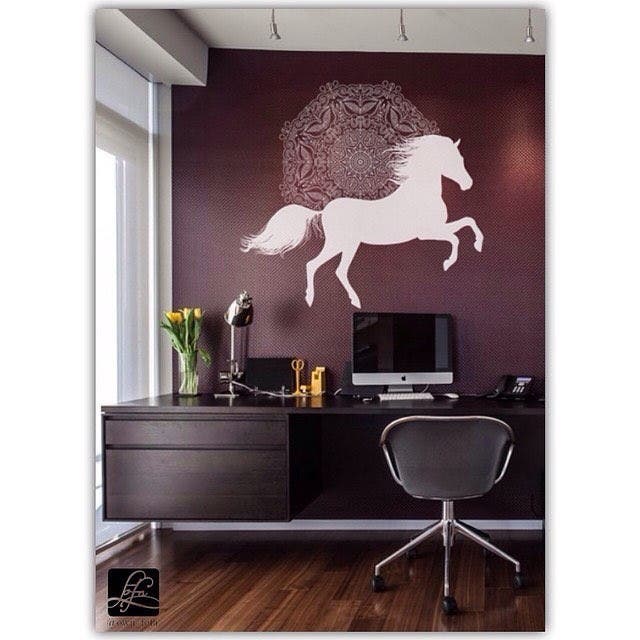 Al Arabiya: How did you create a wall tattoos?
The wall tattoos depend on a particular drawing technique, which is difficult to detail. I mastered this type of art, because I adore painting and decoration and I liked this idea with some additions and simple touches to your home can turn them elegant and distinctive.