Many believe that yoga is just practiced to relax but in fact, it is a very important way to interact with the outside world and improve the mood and state of mind.
Egyptian girl Rehab Ossama from southern province of Qena used those exact words to tell Al Arabiya about how she viewed Yoga.
At first, Rehab says was sharply criticized by citizens and passers-by who asked her to stop her practice because it went against the customs and traditions of Upper Egypt.
Rehab says that she did not want to do yoga on the streets just to invite citizens to follow her steps, especially since it should be practiced in places that help one focuses on themselves. However, she first did so because she was participating in a photography project and wanted to introduce people around her to the art and convince them that the impact of yoga is linked to the surrounding environment. She said that the effects of yoga last more than expected. It also helps to better deal with people in their daily life routine, amid all the hustle and pressure of everyday life.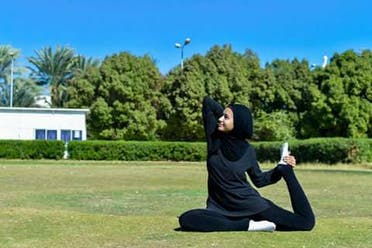 Rehab, who is still an English language student at the University of Janoub al-Wadi in Qena, added that the album did not aim to invite those who are interested in yoga to go out and practice it on the streets as some might have understood. She said that even if it challenges the customs around her, she does not mind to do it as long as she does not harm anyone when exercising her hobby. Most importantly, she seeks to overcome the strict traditions that criminalize girls who practice sports just because of their gender.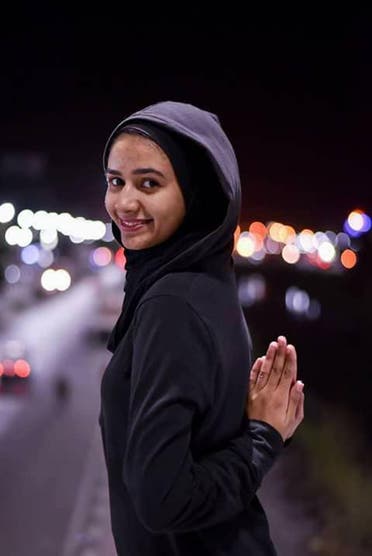 Rehab confirms that yoga makes her feel calm and serene. She said that the photographer Maxi and her, were subjected to serious harassment during and after the filming of the album, but that did not and will not prevent her from continuing to do yoga. She reiterated that her goal was not to do yoga on the streets but rather, it was just to encourage girls and boys to do yoga.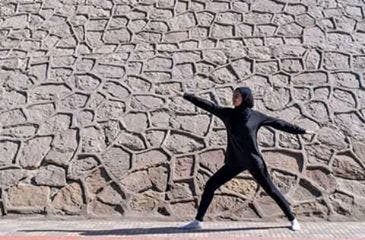 Rehab said that her family and friends did not object on her hobby and they encouraged her to do so. She added that she is convinced that yoga is useful for meditation and anger management; it helps with the concentration, mental clarity and inner peace. She wants all the citizens of Upper Egypt to experience this in order to reach a more mature society, in terms of thinking and style.