Saudi Arabia's King Salman and United States President Donald Trump both took part in a tradition ardha dance at the King Abdulaziz cultural center on Saturday night.
US diplomats, including Secretary of State Rex Tillerson and White House Chief Strategist Steve Bannon, also took part in the dance.
The ardha dance begins with a single line of poetry that is repeated with drums beating in the background and swords wielded as part of the national ceremony. Dancers express their joy and pride, re-pledging allegiance to the King.
The Saudi ardha was often associated with military achievements, but nowadays, it is performed during special occasions and celebrations and has become a widespread practice throughout Saudi provinces.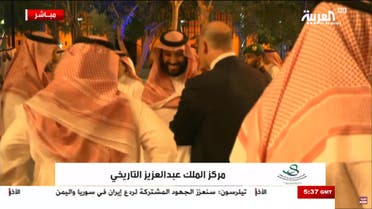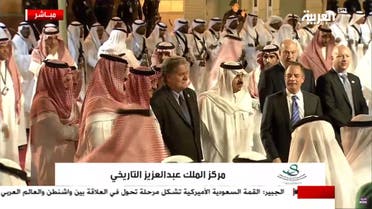 Trump is currently in Riyadh in his first official overseas trip as US president where he is expected to sign multiple deals with the Saudi Arabia.
He is also expected to give a speech later on Sunday on the Islamic faith during a US-Arab Islamic Summit with nearly 50 other Muslim-majority country leaders.