Saudi artist Abdullah Al-Othman has revealed what United States President Donald Trump told him when they met during his recent visit to Saudi Arabia.
Al-Othman, who was showing some of his artwork at the kingdom art exhibition, said Trump shook his hand at told him, "Great job. You've done beautiful and wonderful work".
The exhibition held on Saturday aimed at highlighting Saudi Arabia's contemporary art across several generations, with a particular focus on young artists. It also aimed at showcasing the Kingdom's rich culture through the creative craftworks of a number of contemporary artists and encouraging the dialogue between Saudi and American cultures through visual artworks demonstrating the artists' life experiences.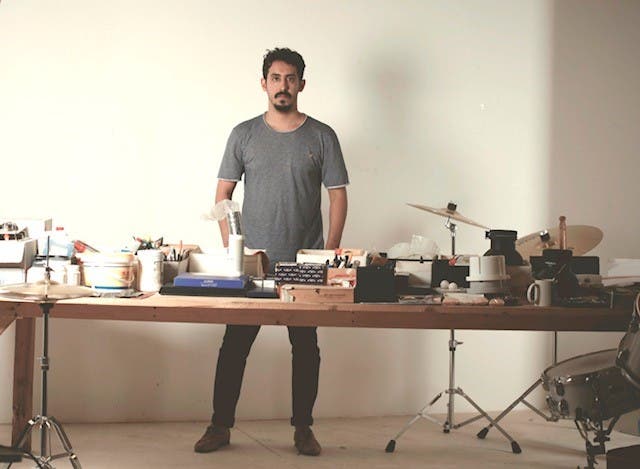 "Art opens its doors to the social and political life of peoples and presents it as the first event on such an important occasion to demonstrate to what extent art can play an important and influential role," Al-Othman told Al Arabiya.
Al-Othman is an emerging Saudi artist and writer working with conceptual shapes in ways that stray from traditional frames of reference. He has exhibited work at Caravan in Tolentino, Italy and Mostly Visible at Athr Gallery, Jeddah.