Traditional carrom board game comes back to life in the Gulf during Ramadan
In his collection "the smell of Kebab", Ali al-Sharif described the game of "Carrom" as on of attack, retreat and wise decisions. The main pillar of the game lies in the flick of the finger, pushing the stones on the soft wooden board. Carrom is one of the most famous and traditional games in the region of Hijaz, Saudi Arabia and has spread wide and far across the Gulf Arab region. Although it is an old game, it still retains its status and value, especially with the increasing demands for it in Ramadan.
Despite being of Indian origins, the game is the most popular game in the Hijaz and the Arabian Gulf coasts. It has become part of the traditions and heritage.
The popularity of the game increases in Ramadan, when people stay awake at night and have plenty of time to play it.
Popular shops and cafes provide Carrom boards to their customers.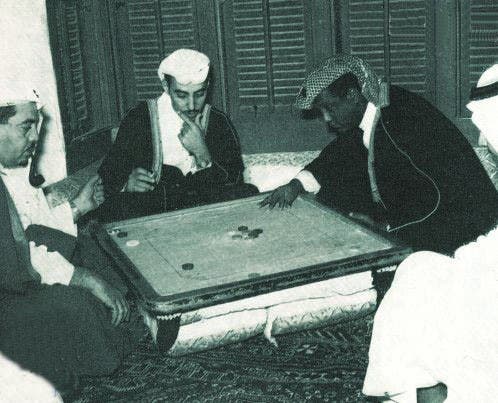 This game consists of a wooden board with four small pockets on the corners. There is a circle in its center, with circular-shaped coins in black and white colors that are firmly placed next to each other. Two or four players can play this game. They take the striker pieces in turn to push the coins into the corner pockets.
Carrom is an entertaining game played mostly in Ramadan, especially in the suburbs of the popular neighborhoods. The player should sit cross-legged and the players' skills are measured according to hitting his goals. The red coins are the most targeted in this game as they are 50 points each.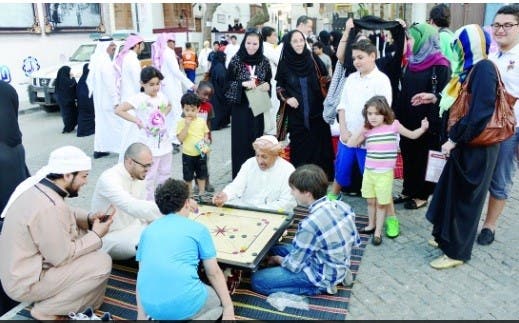 In his interview with Al Arabiya, social researcher Khaled al-Awfi said that the youth are attracted to old games during the holy month of Ramadan. They prefer to live with the memories of the past that are embodied in old games. He noted that Ramadan helps in reviving the most beautiful games of old times, which had a main role in gathering family and friends, unlike current electronic games that promote loneliness.
Al-Awfi said that Carrom is a spontaneous game that helps young people on the social level. Carrom tournaments are an opportunity to meet and promote solidarity and tolerance in the neighborhoods. It helps in developing the relation between the individual and his society.