The Arab American National Museum in Michigan is set to display Saudi contemporary art Saturday, according to the museum's website.
In conjunction with Epicenter X, the museum explores Saudi culture through the art works, "promoting meaningful dialogue between Saudi artists and US audiences."
The exhibition is also meant to shed light on the lives of the Saudi people, offering a view that cuts "through the political discourse of media outlets and government officials" and "challenges common views and stereotypes of Arab cultures."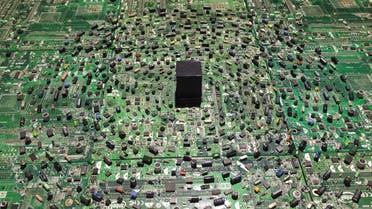 The artists' works will be shedding light on urbanization, globalization, religion and the impact of American popular culture in Saudi society.
Among those showcased are, Ayman Yossri Daydban, Ahmed Mater, Qamar Abdulmalik, Marwah Al Mugait, and Abdullah Al Othman.