A camel club is established for the first time in Saudi Arabia. King Salman issued a decree to launch the club, reported Al Arabiya.
King Salman endorsed on April 13 the closing ceremony of King Abdulaziz Camel Festival in its new version for this year in Siahed, northeast of Riyadh.
The Saudi king announced the inauguration of a specialized village for camels to boost its folkloric significance, researches and trade in the Kingdom.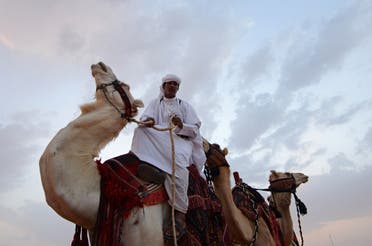 In a statement by Dr. Fahd al-Semmari via the Saudi Press Agency, the Advisor to the Royal Court and the Secretary-General in charge of King Abdulaziz Foundation for Research and Archives, expressed his thanks to King Salman and the Crown Prince Mohammed bin Salman for issuing a royal decree to establish the camel club under the supervision of the crown prince.
The initiative is an expression of the Kingdom's attentiveness in supporting the country's heritage, culture and support for camels and its importance to Saudi Arabia's heritage and history.
Dr. Al-Semmari stressed that the establishment of the Camel Club and the formation of its board of directors is an incentive to exert their efforts to achieve the aspirations of the Saudi leadership to raise all matters related to camels to a position worthy of the Kingdom, its citizens, heritage and cultural depth.
The camel club's mission
The camel lovers hope that the club will be an important reference for health related issues and historical researches that would function as an official umbrella for camel owners in the Kingdom.
It will also play social and cultural roles linking the current generation and the desert icons.
- Preservation of rare breeds of camels.
- Provide accurate statistics in cooperation with sectors on the numbers and types of camels.
- Research in camel diseases and cooperation with their owners.
- Communicate with similar clubs in the region and learn about their experiences.
- Media and social presence and educational activities club.
- Supervising duties on all festivals, competitions and auctions for camels.
- Cooperation with government sectors such as the Ministry of Education to encourage young people to attend camel competitions and activities.