War photographer weds in traditional Taiz style highlighting Yemen's heritage
A Yemeni photograhper who is the covering the conflict in Yemen decided to have a traditional wedding in his home town Taiz to highlight the country's rich heritage despite the tragedy of war.
Abdel Nasser al-Siddiq, one of the active photographers covering battles between Houthi militias and forces back by the Arab coalition, celebrated his wedding on Friday in coordination with the Culture Office in Taiz under the title "Our Heritage in Our Wedding."
The groom chose to have his wedding in the traditional way of Taiz, to reflect a positive image of his city rather than the catastrophe of war.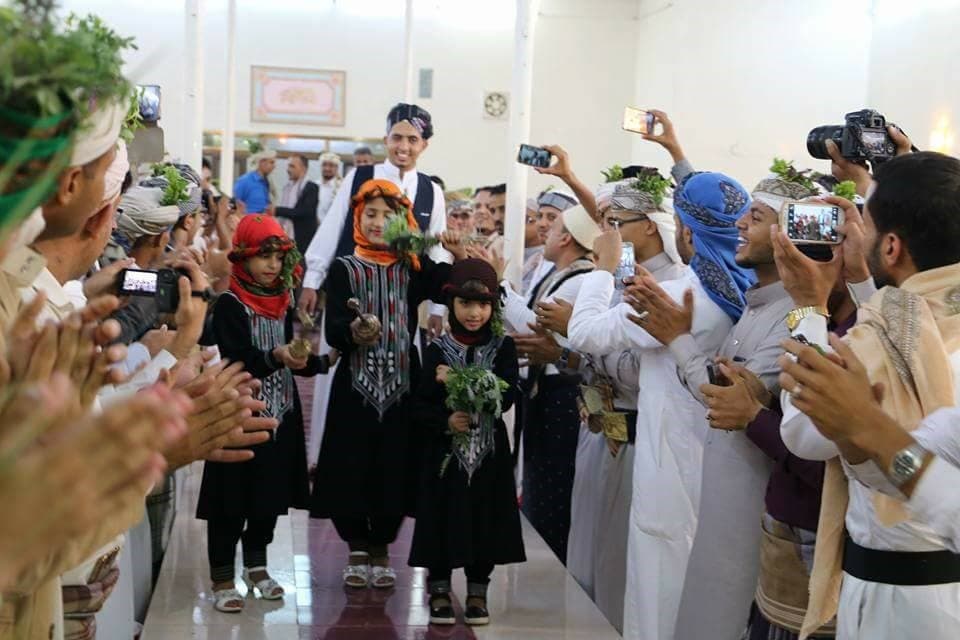 "The rich culture of this city was overshadowed by gunpowder and smoke. That's why we were delighted to host this traditional wedding which represents our unique heritiage," said Abdelkhaliq Saif, director of the Culture Office in Taiz.
He explained that this is the first wedding in which Taiz shows her aesthetics and heritage related to the wedding, which was forgotten forgotten and forgotten by the dust, "but we shook off his dust and revived him with all the beauty that shines from Taiz," as he put it.
Wedding guests said that the traditional ceromony, with the traditional costumes worn with aromatic - acharacteristic of Taiz - brings back the joyful atmosphere of hope and happiness to a city known as the capital of Yemeni culture.