Umayyad Caliph Suleyman built the The Great Mosque of Aleppo in 717 CE. The mosque was altered several times but it still stands as one of the greatest Islamic architectures of the Muslim world.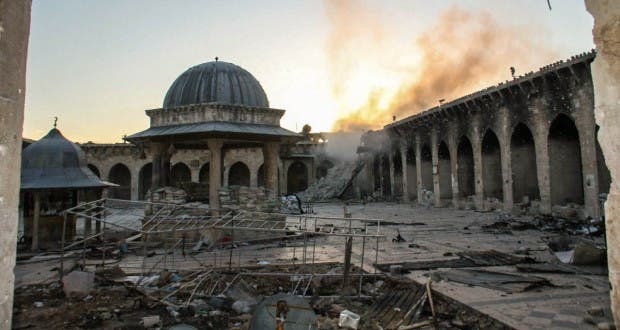 But the destruction of this mosque or "Al Game'e" as the people of Aleppo call it was not the first of its kind in history, it suffered from fires and wars that destroyed it in the past. The sultans, the Seljuks, the Mamluks and the Ottomans, repaired it amending it with many extensions to it.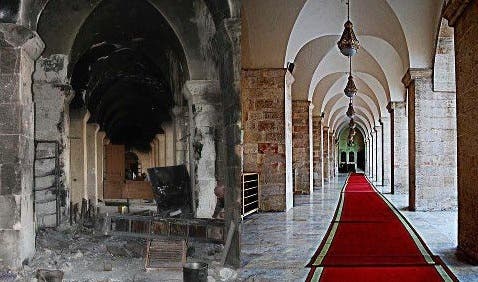 The Great Mosque contains the tomb of Prophet Zakaria, a platform dating back to the fifteenth century AD, and the "mihrab" is beautifully crafted.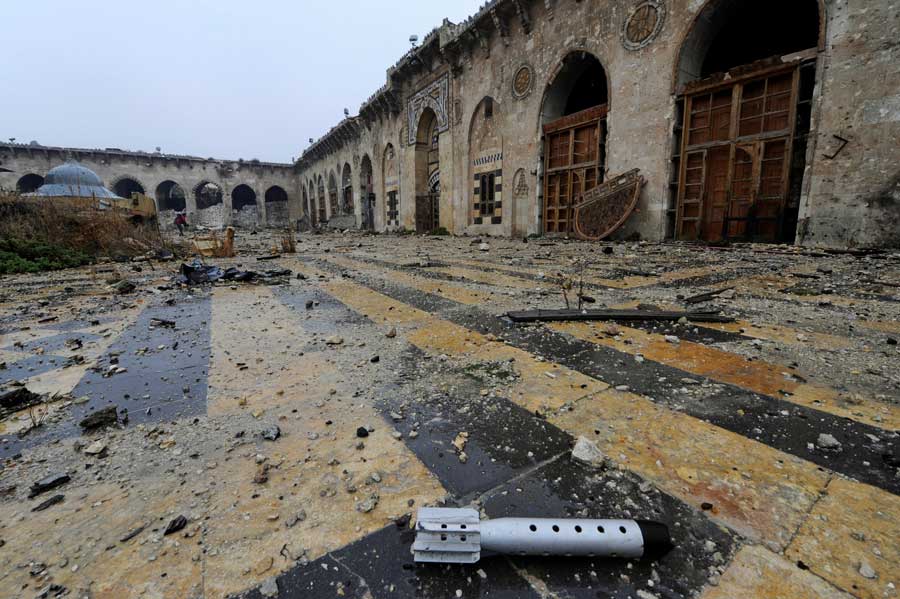 After the beginning of the revolution in Syria, the Great Mosque of Aleppo was damaged in the clashes between the regime and the opposition. The fight caused a fire and a severe damage to the sanctuary and the northern and southern path ways.
The fire reached the Waqf library in the mosque, which contains hundreds of rare manuscripts and books.