The iconic Kuwaiti actor Abdulhussain Abdelredha today was laid to rest after his body was transported from London.
In an homage to the 78-year-old comic thespian Dubai Ruler Sheikh Mohammed Bin Rashid tweeted:
"Kuwait and the people of the Gulf today said goodbye to artist Abdulhussain Abdelredha. We have lost the Gulf's joy.. Every citizen in the gulf has spent beautiful moments with you.. may God keep you in joy in the afterlife".
An image was also projected on to the iconic Dubai landmark Burj Al Arab on Wednesday to pay homage the actor.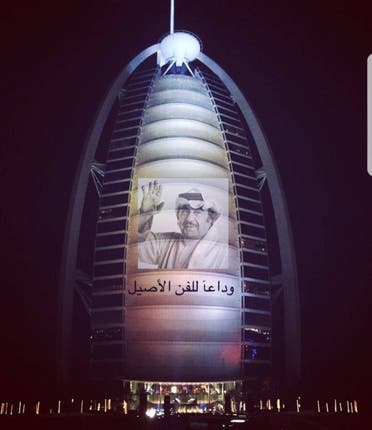 A large gathering of leaders and celebrities were present when the late poet's body arrived in Kuwait.
Sheikh Sabah Al Ahmed Al Sabah, Emir of Kuwait, had earlier ordered a royal aircraft to transport the body back from London.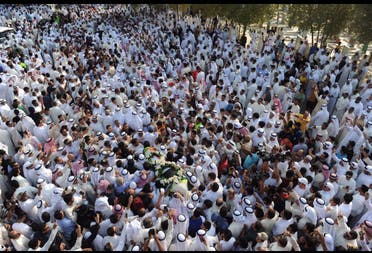 Abdelredha passed away late on Friday after he fell ill in London and was admitted to intensive care.
The veteran actor, born on July 15, 1939, is considered one of the pioneers of Kuwaiti stage and television.
His first play was in 1961 and he acted in 33 different stage productions which were viewed by Arab audiences all over the world, including the cult hits 'Bye Bye London' and 'Saif Al Arab'.