Ra'oum castle is located at the top of Mount Ra'oum, overlooking the center of the city of Najran. It attracts visitors from both inside and outside Saudi Arabia.

It is a popular tourist destination throughout the year as it offers vistas of the city of Najran, its farms and its tourist attractions from the top of this archaeological fortress at a height of 1,000 meters.
Ra'oum castle is a prominent tourist location where the valley and the dam are landmarks. The castle has now become the third landmark. After the Saudi Commission for Tourism & National Heritage (SCTH) recently completed its restoration and maintenance work, it started to run tourist trips and last year several activities, including a mountain climbing competition, attracted a large number of contestants there.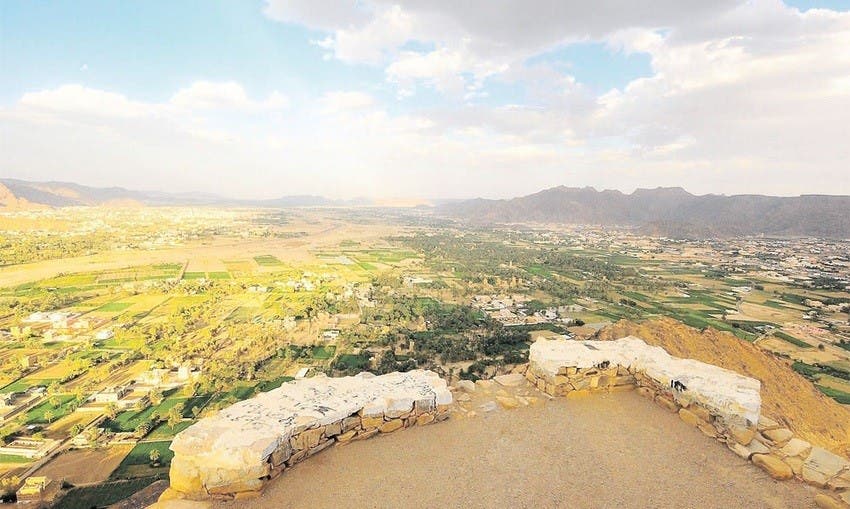 The castle is built with pieces of stone, clay and wood, decorated with distinctive triangular shapes. Below the castle are carefully constructed rock reservoirs filled with running water from the rain. The spot is one of the most important destinations for visitors and tourists in Najran.
This historic and archaeological fortress was surrounded by a large external wall built of square stones and adorned with shielding balconies. It has five rooms built of mud, stone, plaster and a roof of palm wood with a winding staircase. The construction reflects the history of the region, its civilization and its ancient architecture.
The Yemeni army built the castle when they conquered Najran in 1348 AH, to be used as a point of observation and exploration. They chose this mountain because of its strategic position and its rough access. The Saudi army, led by King Saud and King Faisal, recovered the area and signed the Taif agreement between Saudi Arabia and Yemen.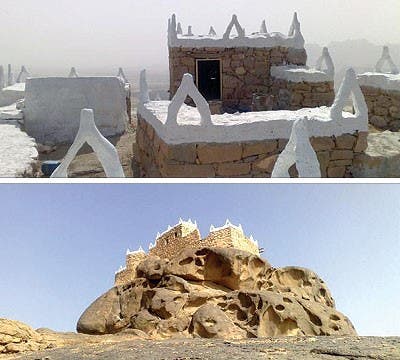 The director of the branch of the Tourism and Antiquities Authority in Najran, Saleh Al-Marih, said that the restoration operations aim at preserving all archaeological and historical sites in a way that enhances the cultural and historical status of the area and transforms it into a tourist attractions. This is essential to contribute to enhancing the cultural and historical value of the region.
Al- Marih said soon the location will provide all the services needed by the tourists next to the castle, in cooperation with the Municipality of Najran. The green areas around the castle will be enhanced and made more attractive and ready to welcome visitors.
He added that the restoration work involved fixing the fallen parts and the reconstruction of the collapsed roofs, the symmetrical shapes and colors that reflect the original architecture.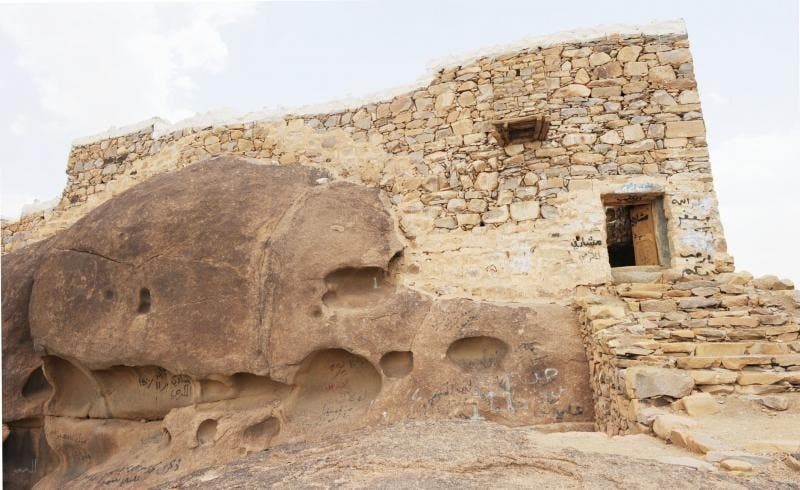 The road leading to the castle was also paved, as well as the stone staircase to serve the visitors who come to the site to enjoy its distinctive atmosphere.
The visitors can see all parts of Najran from the top and take memorable photos.