Saudi visual artist Sakna al-Tarmoukh agreed with five other artists a year ago to hold an art exhibition with the message calling to permit Saudi women to drive cars, but it was rejected.
Tarmoukh however kept the paints and showcased them on the day the royal decree was announced.
Through art, Tarmoukh wanted to represent women as the main focus in life, expressing with her paintings the feelings of Saudi women.
She told Al Arabiya about her beginning with the expressive painting: "Since my childhood, painting was my hobby, I liked drawing and practiced it randomly and learned it by myself. In 2010 I began to draw the issues of the women around me and the women of the Saudi society. I began to draw the stories of my close friends and found a wide interaction for translating their experiences and won third place prize in a painting and poem competition of Okaz Festival 2015."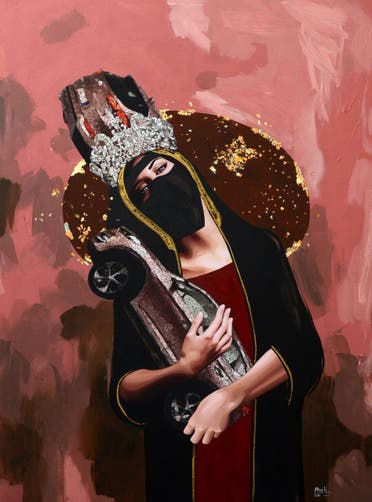 Her passion and persistence on the embodiment of paintings through translating women's feelings, transformed her artistic life. She participated in a large number of exhibitions in various Arab countries and cultural art forums in various regions of Saudi Arabia, and won many art awards.