The Bhartiya Janata Party (BJP) government of the Indian state of Uttar Pradesh has come under sharp criticism for omitting the Taj Mahal from its annual tourism brochure, released on October 2.
The stunning 17th century white marble mausoleum, unquestionably one of the major tourist attractions for millions of visitors across the globe, was commissioned by the Mughal Emperor Shah Jahan for his wife Mumtaz Mahal.
However, this finest example of Indo-Islamic architecture is taking a beating these days due to air pollution, which is slowly turning its white marble yellow.
To make matters worse, state government in Uttar Pradesh lead by staunch saffron robbed Hindu nationalist Chief Minister, Yogi Adityanath, has neglected this UNESCO World Heritage Site and deprived it of funds for its restoration, promotion and beautification.
The 32-page booklet, called 'Uttar Pradesh Paryatan-Apaar Sambhavanaayein' translated as 'Uttar Pradesh Tourism – Unlimited Possibilities', recently released by the UP Ministry of Tourism failed to mention the UNESCO World Heritage Site at all, instead giving prominence to sites of significance to the Hindu religion.
Chief Minister stated that 'Taj Mahal doesn't reflect the Indian culture' and he also claimed gifting replicas of the Taj to foreign visitors is "not a part of Indian culture". "The Ramayana and The Geeta represent Indian culture not the Taj Mahal", the Chief Minister states in June this year.
Opposition tweets
Slamming the Uttar Pradesh government for omitting the iconic Taj Mahal, Opposition Congress Party leaders lead by its Vice President Rahul Gandhi demanded end of 'this religious bias".
Gandhi tweeted: "Suraj ko deepak dikhane se uski chamak nhi ghatti. Aise hi raaj ke liye Bharatendu ne likha tha, 'Andher nagri, chaupat raja'(This is like showing candle to Sun. For these type of ruling only, Bhartendu had written 'Dark is the nation, insane the King)."
Abhishek Manu Singhvi, a spokesman for the opposition Congress party, likened a tourism list without the Taj Mahal to a Hamlet-less "Hamlet."
"If it is a booklet on tourism and it excludes Taj Mahal, at one level it is a joke and at another level it is tragic. It is like saying we will have 'Hamlet' without the prince of Denmark," Singhvi told reporters.
According to the reports, 480,000 foreign tourists visited the site in 2015, a 35 percent drop from the 743,000 who visited there in 2012. Domestic tourists decreased by almost 113,400 from 2012 to 2015.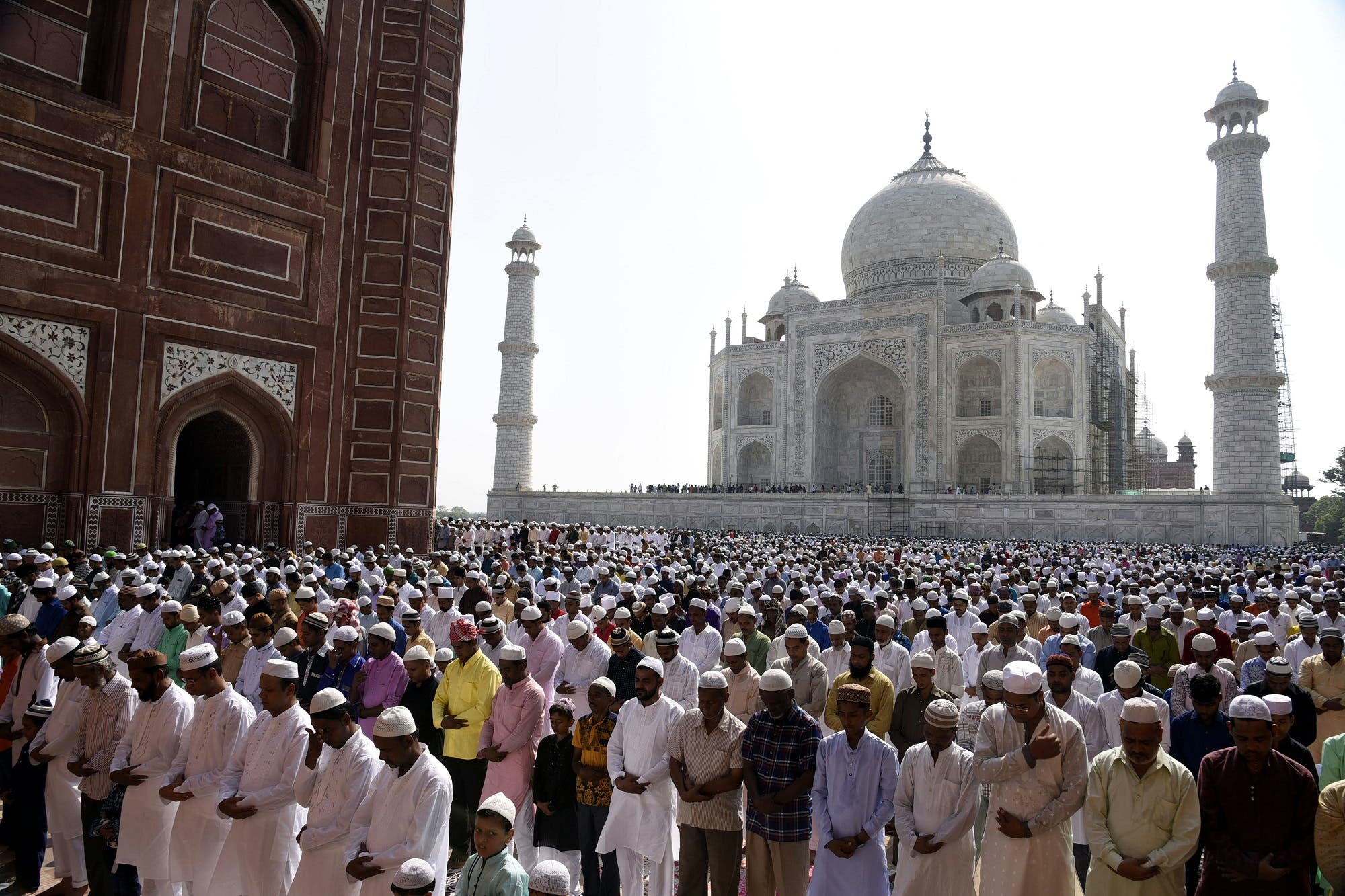 Restoration abandoned
Dr Bhuvan Vikrama, Superintending Archeologist working with Archeological Survey of India (ASI) –the premier organization, under the Indian Ministry of Culture, for the archaeological researches and protection of the cultural heritage of the nation, is optimistic that Centre government through ASI will leave no stone unturned to preserve 'important heritage'.
"Taj is not state Government's property but it is Central Government property and we will leave no store unturned to preserve and promote it," Dr Vikrama told Al Arabiya. However, he fail to explain why the mud-packing process, aimed for the glorification and preservation of marbles have been stopped mid-way.
"There are many issues that have stopped our work and I cannot explain it to you," he added.