The Sotheby's auction on November 14 will present a rare painting of Mecca and a British official's memories with the founding Saudi monarch, King Abdulaziz al-Saud.
The painting dates back to the 18th century and depicts a majestic scene of Mecca and is characterized by many precise details, from the groups of pilgrims who travel from the plains of Arafat to Mecca and at the gates of Grand Mosque, according to London-based Asharq al-Awsat newspaper.
In addition to the painting of Mecca, which can cost between £30,000 and £40,000, the auction includes the diaries of Robert Edward Hamilton, a British government representative who struck a close working relationship with the late King Abdulaziz al-Saud.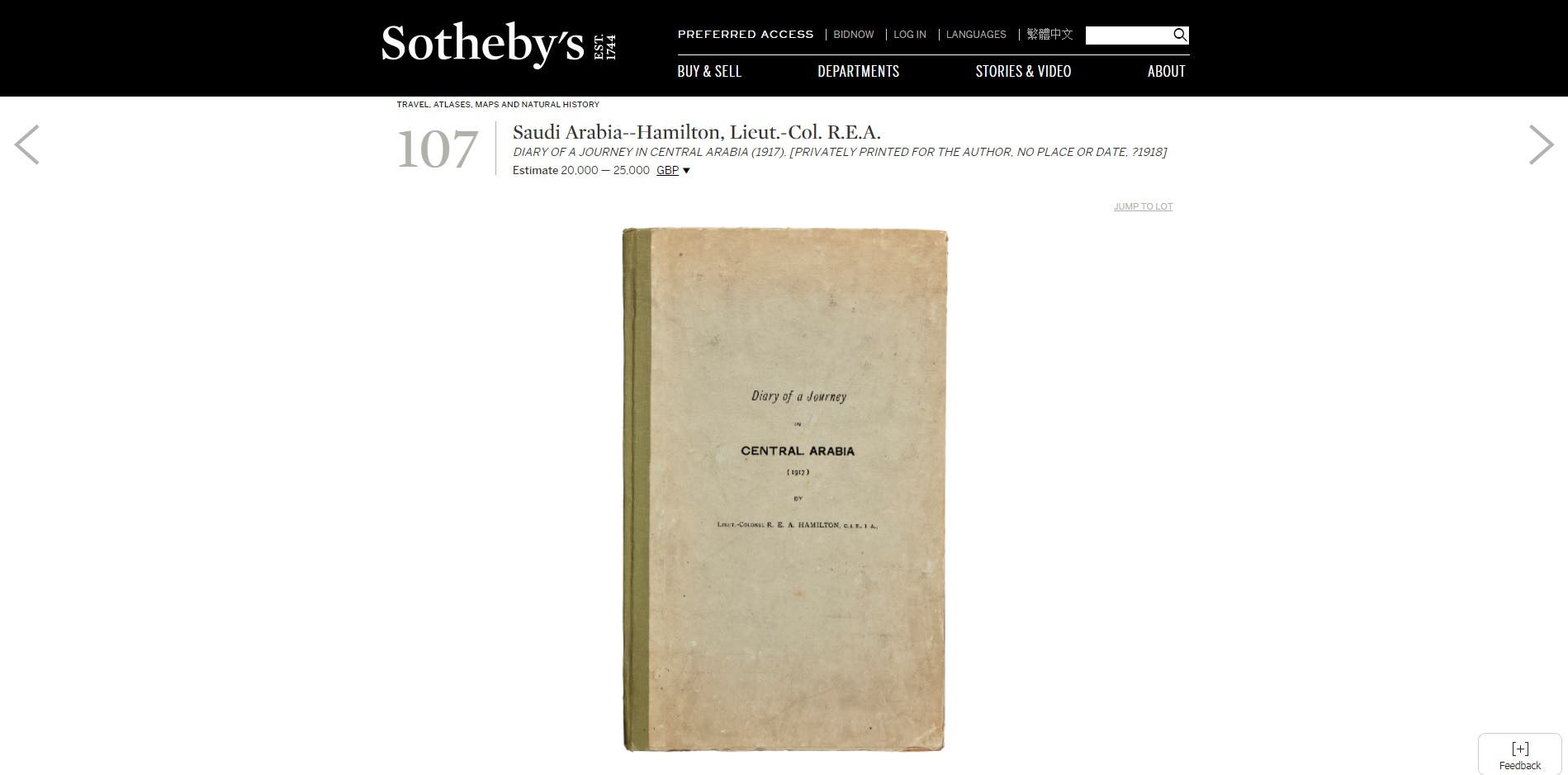 The diaries document Hamilton's meetings, as a representative of the British government, with King Abdulaziz in 1917 after the end of the war, where he was assigned to report the incidents to the British government.
The diaries show what and how King Abdulaziz thought, as well as his relationship with Britain.