It's easily the most significant arts and culture opening of the region, creating global buzz. The Louvre Abu Dhabi, which officially opens to the public on November 11 has been ten years in the making, but has it been worth the wait?
The short answer is, yes!
Described as a 'new world museum of the 21st century', Louvre Abu Dhabi aims to redefine the traditional museum experience by deconstructing traditional perspectives of art history, and building a narrative that finds commonality across cultures – instead of the accepted format of museology, in which works from specific regions are grouped together.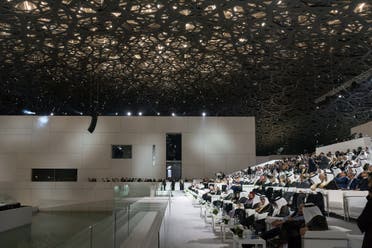 The museum is home to 23 galleries, with the collections divided into 12 'chapters' that take visitors on a journey through the history of time. The artworks include rare pieces sourced from across 13 museums in France.
If you head there during the opening weekend, there is an exciting array of events - from traditional Emirati dance performances and pyrotechnic displays, to ticketed performances by stars such as Ibrahim Maalouf and Fatoumata Diawara - to look forward to. But whenever you do go, don't miss these must-sees: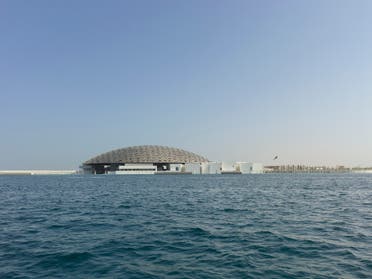 • The architecture: In this museum, the building, designed by Pritzker prize winning architect Jean Nouvel, is as much a work of art as the prized artworks it houses. Its unmissable dome, an engineering marvel with a circumference of 565 meters, 7,850 unique 'star' elements, and eight layers of cladding, appears to float atop the buildings and water. Replicating the sunlight-dappled effect of overlapping palm fronds, across the sprawling plaza area, the dome creates a cooler microclimate.
Known as a 'contextual architect', Jean Nouvel references Arabian architecture to create a modern-day medina, which he describes as "a welcoming space, a neighborhood rather than a building."
• Middle Eastern art: In line with the museum's mission to reinvent how museums are experienced, in Louvre Abu Dhabi, art from the region isn't clustered together, but rather spread across different galleries according to their historic relevance. So, you'll find Neolithic artefacts loaned from UAE museums; prehistoric tools secured from Saudi Arabia; a striking Diorite statue of Egyptian King Ramesses II (on loan from the Egyptian antiquities section of Louvre Paris); and works from modern Middle Eastern artists such as internationally renowned Emirati artist Hassan Sharif, and Maha Malluh from Saudi Arabia.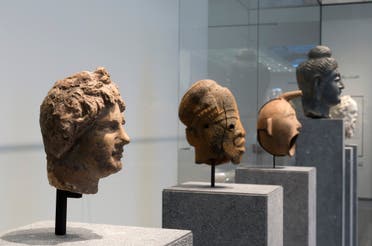 • The European classics: You don't have to be an art aficionado to recognize some of these exciting pieces – from Vincent Van Gogh's iconic 'Self-portrait', on loan from Musee d'Orsay, to 'La Belle Ferroniere' (Woman Portrait) by Renaissance great Leonardo da Vinci, on loan from Louvre Paris. Also not to be missed are some signature works of Claude Monet and Paul Gaugin. Interestingly, again, these are not all clustered together, but are rather found in different galleries, alongside artists from other regions, with whom they share a contextual cohesiveness.
• Universal religions: Galleries 4 and 5 tackle the themes of how monotheistic religions spread across civilizations over centuries, in parallel with the growth of trade and exchange between continents. The exhibits here explore how artists across cultures have always raised similar questions, but have brought forth a diversity of answers. Be awed by ancient sacred books such as a 9th century Quran, and a calfskin Gothic bible dating back to the 13th century. Also fascinating are two Buddha heads, one from India and the other from China in a different era, which, when juxtaposed against each other, reveal both similarities and differences.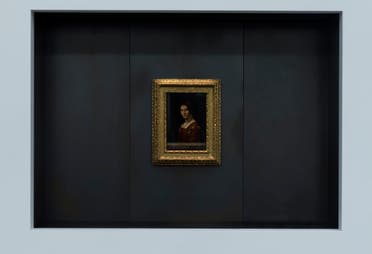 • Children's museum: If you're visiting with the family, then this mini-museum dedicated to children is a must. Designed for children aged 12 and under, the current exhibition is dedicated to discovery of shapes and colors, with interactive displays.