Saudi Arabia witnesses resurgence in music as it welcomes Greek maestro Yanni
Saudis are gearing up for what many are calling a historic series of concerts this weekend as the famed award-winning Greek composer and maestro Yanni prepares for concerts in Riyadh and Jeddah.
The excitement is so high that tickets to his four concerts - scheduled for Nov. 30 and Dec. 1 - were sold out within hours after going on sale weeks earlier.
"It is very obvious that the kingdom is ready to make a historic turn. I just wanted to be here to witness it, even in some small way. I am very happy to be in the Kingdom. I've been hearing a lot about it and this is why I came here to see it in person, I didn't want to read about it in newspapers or watch it on television," Yiannis Chryssomallis, known professionally as Yanni, told Al Arabiya on Tuesday.
The concerts are part of a bigger plan to boost the entertainment industry in Saudi Arabia under the ambitious Saudi Vision 2030, spearheaded by the kingdom's Crown Prince Mohammed bin Salman.
Music to the ears
Although Yanni's upcoming performances – as well as a much-anticipated one that will see US rapper Nelly and Moroccan Rai legend Cheb Khaled perform a month later – are touted as the events that are marking the return of music to the kingdom, many locals are quick to point out that music as an industry never really left Saudi Arabia.
"People have to remember that music and singers never really left Saudi Arabia. Our singers, like many of our brothers in other Arab countries, first emerged when television was first introduced in the 1960s. Over time, these musicians left the television and began playing exclusively in sports stadiums after the 1980s," Ahmed al-Wasl, a writer who has written extensively on the history of Music in Saudi Arabia, told Al Arabiya English.
"The problem is Saudi Arabia was not the Sahwa (Awakening) period which had no effect, in my belief, on Saudis' love for music. Production companies like Rotana actually boomed during the 1980s and one would argue that decade brought out some of our most talented singers like Rashed al-Majed and Mohammed Abdou," Wasl said.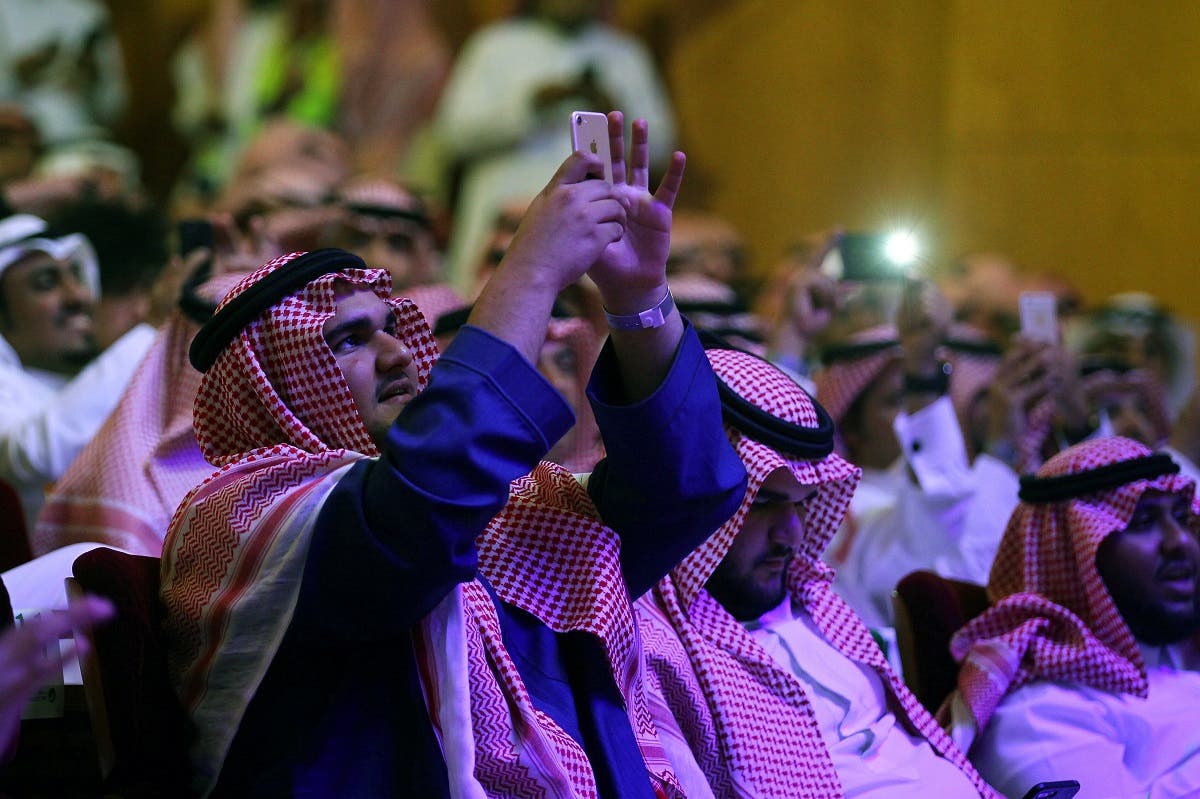 "What might have been seen as lack of public concerts and festivals in the kingdom over the years boils down to efforts from production companies who were looking at neighboring countries, like Bahrain and the UAE, where more fans from other countries could easily access them," cultural expert Fahad al-Shoqiran told Al Arabiya.
"Authorities are now making concerted efforts to build entertainment infrastructure that would go beyond the symbolic gestures of sprucing up gardens and parks. We are seeing many deals being signed that will encompass several industries from amusement parks, to sports and music as well," said Shoqiran.
'Restructuring the industry'
Part of those efforts under the Saudi Vision 2030 included establishment of the General Entertainment Authority (GEA), which has taken the lead in organizing events like WWE wrestling, Arabs Got Talent performances, food festival, comedy, Monster Jam motor sports since October of last year.
"Our job here is to listen to the people's needs and see what is missing and providing a space that all, not just the youth, can enjoy from Saudi families, to locals and even tourists in the near future," the authority's CEO, Amr al-Madani, told Al Arabiya earlier this year.
"Our goal is to look at how we can also generate a lot of income for the kingdom that is otherwise spent by families abroad when they can easily stay in the kingdom and spend their time near their loved ones," Madani added.
Some estimates suggest that around a quarter of the $20 billion is currently being spent overseas by Saudis, who are accustomed to travelling abroad to see shows and visit amusement parks in tourist hubs such as Dubai or in Europe and the West.
The authority's chairman, Ahmed al-Khatib, has also said the GEA have created 20,000 jobs in the first seven months of their establishment and predicted the share of Saudi spending on entertainment will triple to 8 or 9 percent by 2030.
"It is no secret that Saudi youth and families have preferred traveling abroad in the past in search of entertainment activities. By structuring the entertainment industry and putting in place necessary regulations by the government, this will no doubt build more jobs and infrastructure in the kingdom in the years to come that would have a massive economic impact for Saudis," said Hussein Shobokshi, a Saudi businessman and prominent columnist.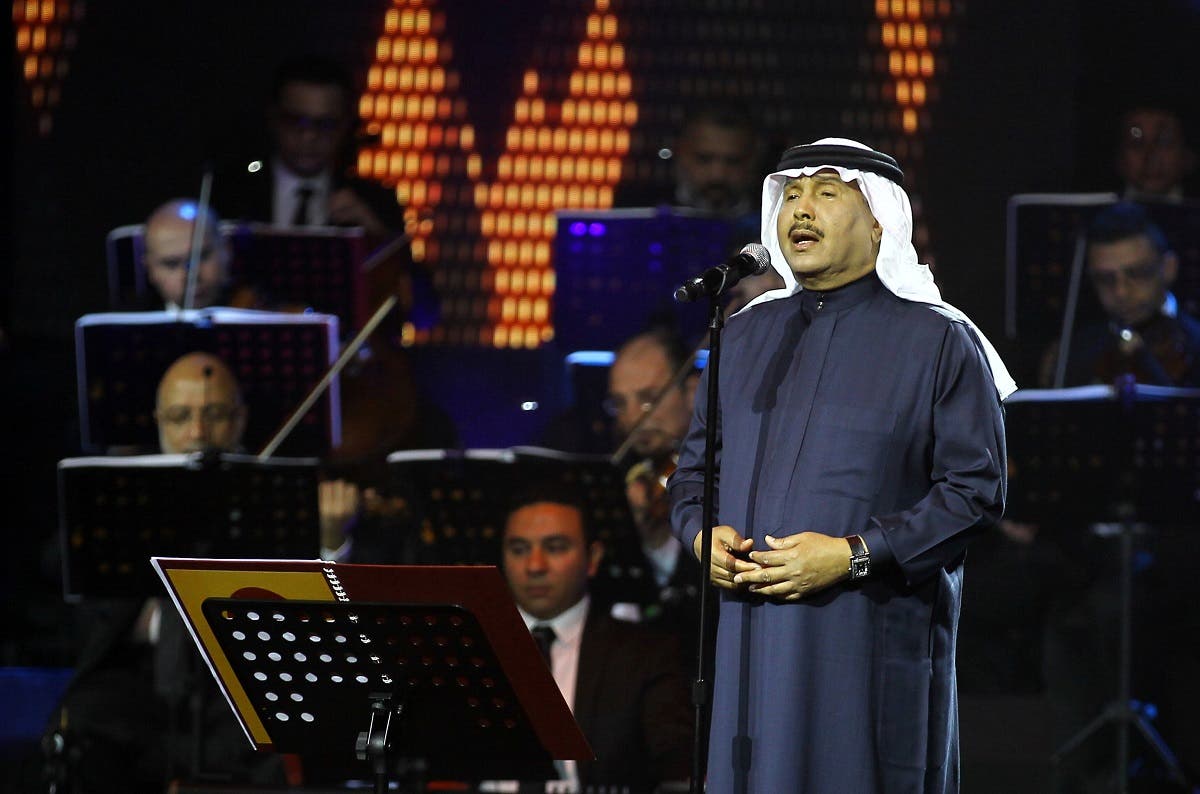 Those plans are already being felt and seen on the local scale after Mohammed Abdou, who for decades has been considered the biggest export of Saudi music, first performed in a rare concert in Jeddah earlier in February. Since then, Abdou has performed at least four times in the Kingdom and told Al Arabiya that it was "all in the timing".
"When we used to wish for our return to the stages in the kingdom, we have to constantly remind ourselves and our fans that we weren't completely stopped or banned as some have thought. We always realized we would eventually return at the right and necessary time and that time is now," Abdou told Al Arabiya earlier this summer right before a series of concerts during Eid.
"We as artists are glad that art, not just music, but all forms would make a return to our kingdom and we are slowly seeing the fruits of our efforts realized," he said.