Children in Portuguese village encouraged to smoke to mark Christian festival
Christian Epiphany celebrations took place around the world on January 6, however in the village of Vale de Salgueiro in Portugal, these celebrations include a strange tradition where parents encourage children as young as five years old to smoke cigarettes.
The local centuries-old tradition takes place every year in what is also known as the King's Feast, where parents are permitted to provide kids with cigarettes even though the country's legal age to purchase cigarettes is 18.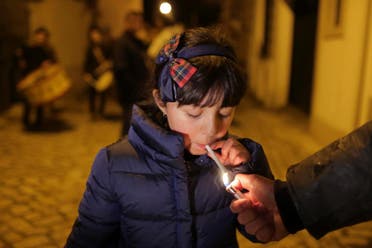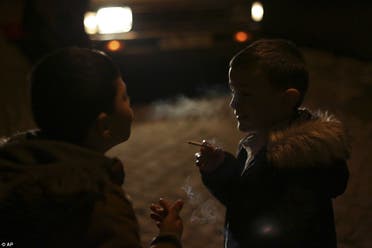 Guilhermina Mateus, a 35-year-old coffee shop owner, told The Daily Mail that tradition is the reason why she gives her daughter cigarettes.
"I don't see any harm in that because they don't really smoke, they inhale and immediately exhale," Mateus told the newspaper.
Children and adults are seen singing, dancing and smoking in the streets of the village to celebrate the occasion.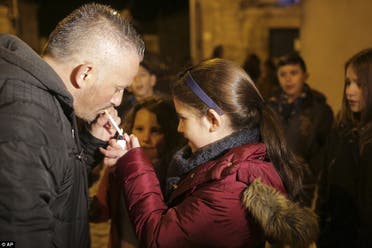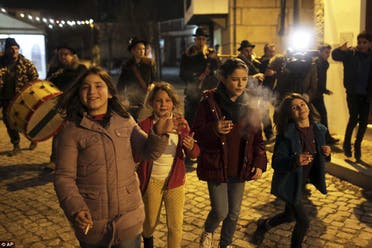 Among the traditions as well is that a 'king' is appointed from the village's locals and is responsible for organizing the Epiphany celebrations.
President Vladimir Putin attended a Mass at the Church of St. Simeon and Anna in St. Petersburg, his hometown.
State television channels showed a live broadcast of the Mass from Moscow's enormous and elaborate Christ the Savior Cathedral.
Pope Francis marked the holy event with a Holy Mass in St. Peter's Basilica where he urged people around the world to do more to help the poor and others in need of assistance, telling them to give freely without expecting anything in return.