The opening ceremony for the region's longest running photography event, currently in its 14th edition, was held on Tuesday evening in Concrete, Alserkal Avenue in Dubai. The ceremony kicked off GPP Photo Week 2018, a six-day event from Wednesday to Monday (February 7–12) full of photography workshops, talks, exhibitions, and art programming covering a range of skills and techniques related to the medium.
"This time we wanted to make it a photography festival. It's not only for people who want to improve their technique but for people to consume, enjoy, get inspired and motivated by the work they see," said Mohamed Somji, Co-Director of Gulf Photo Plus (GPP).
"What Al Serkal Avenue gives us is the ability to get more people in," he added.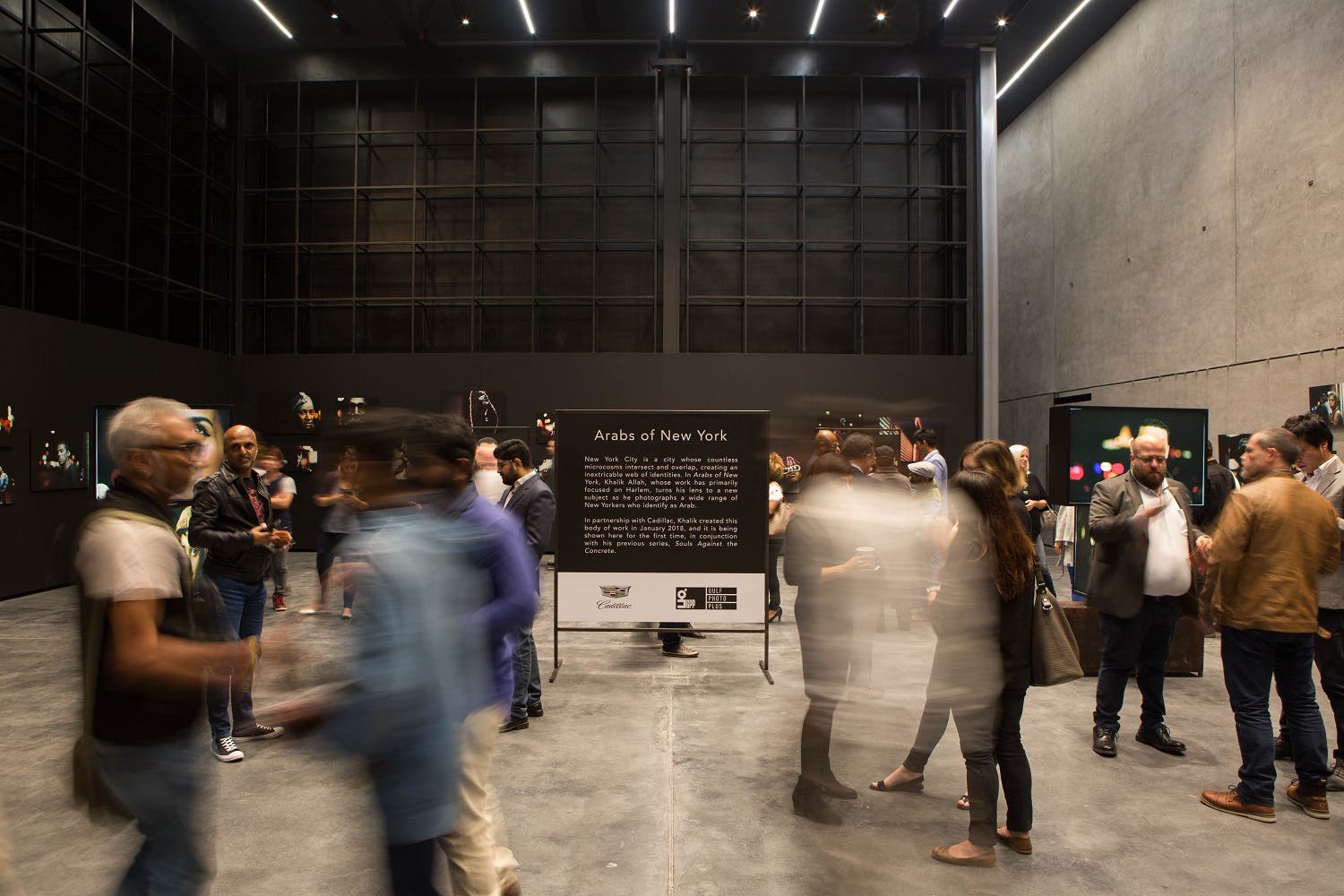 Somji pointed out that neighboring galleries and outlets have also joined in with their own shows in tandem with Gulf Photo Week.
Regarding the choice of theme 'Shift Your Focus' this year, Somji said: "It's about changing your perspective..harnessing the power of the camera to tell a story with meaning."
He said they were also encouraging people to go beyound the two-dimensionality of the image and incorporate, video, music and multimedia.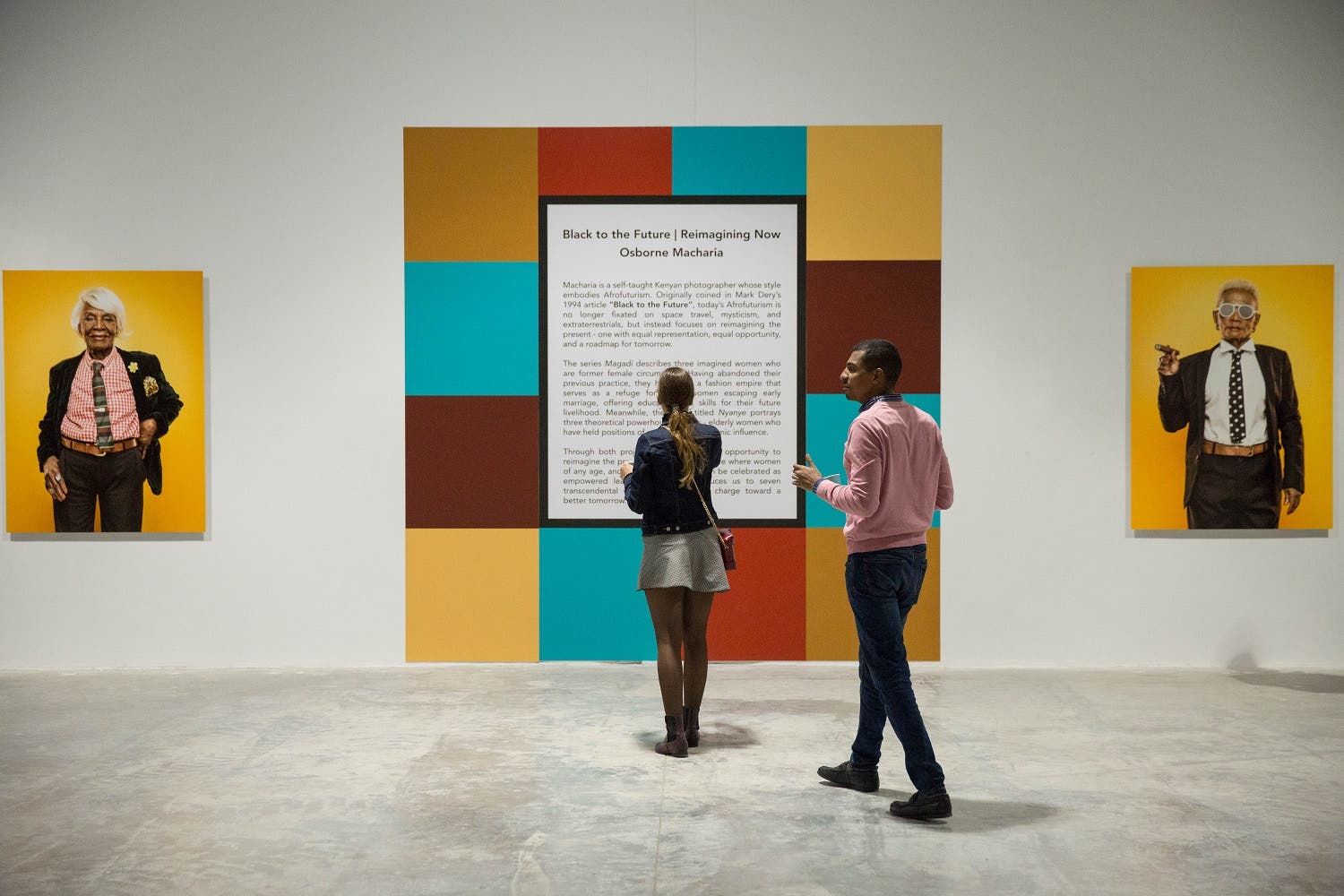 Visitors to Alserkal Avenue will have the opportunity to attend a variety of exhibitions, including:
Souls Against the Concrete & Arabs of New York by Khalik Allah
Khalik Allah is a New York-based photographer and filmmaker and his work has been decribed as " street opera".
Shooting analogue at night using artificial light, Khalik captures dignified portraits of a marginalized community in Harlem. Exhibited for the first time in Dubai, 'Souls Against the Concrete' is shown in conjunction with Khalik's portraits of the Arab diaspora in NYC.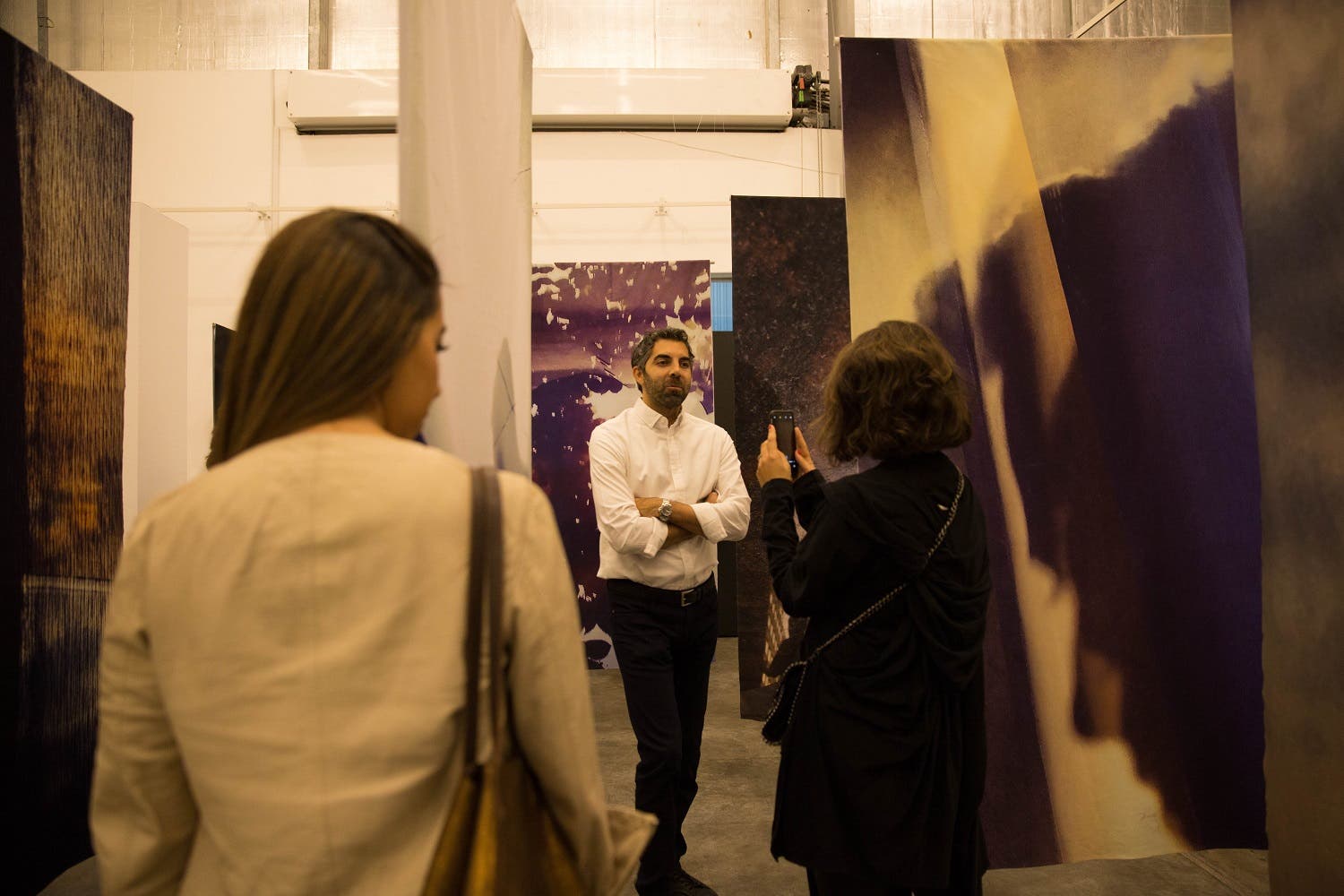 This latest work is presented in partnership with Cadillac as a continuation of the brand's 'Arabs of New York' campaign.
Beyond Here is Nothing by Laura El-Tantawy
Laura El-Tantawy is a British-Egyptian photographer who has spent her life moving between the East and West. 'Beyond Here is Nothin'/ poignantly retreats from the public sphere into a private world where the mental burden of loneliness and the constant search for belonging presents itself in the form of ambiguous visuals, ominous shadows, and subtle textures.

El-Tantawy's haunting imagery confronts the viewer with their own feelings of not belonging, but also with the beauty of it.
Black to the Future | Reimagining Now by Osborne Macharia
A combination of two independent works, titled Magadi and Nyanye, Osborne Macharia's exhibition, Black to the Future | Reimagining Now, introduces the viewer to seven transcendental women who lead the charge toward a better tomorrow.
Through this work the viewer has an opportunity to reimagine the present, and forecast a future, where women of any age, and people of any color, can be celebrated as empowered leaders. Macharia, and architect by training, is a self-taught Kenyan photographer whose style embodies Afrofuturism. "What I do resonates around the whole of the continent."
Macharia has exhibited his work widely in Africa and Europe and also in Bahrain in the Gulf. "But this is the first time I am visiting the UAE."
Visitors to the Gulf Photo Week really warmed up to his original and path-breaking work.
Red Zone by Jalal Sepehr
Jalal Sepehr in an Iranian artist who was born in Tehran, where he currently lives and works. Sepehr, in Red Zone, uses the Persian carpet as a symbol to reflect on the turmoil currently facing the Middle East and beyond. Taking various forms, Sepehr's symbolism attends to the challenges facing asylum seekers, the effects of war, and the process of endless emigration.
Sepehr said he was thankful for the wonderful reception to his work at Gulf Photo Plus - with one of his works being sold even before the opening – and that his mission is to "influence and impact the viewer."
Shift Your Focus - community group show
In addition to these exhibitions, GPP will be hosting Shift Your Focus, a community group show in Nadi Al Quoz, and Cheb & Chndy's Mood Board, an interactive Instax installation by Cheb Moha and Chndy at A4 space.
Neighbouring creative spaces around Alserkal Avenue will also be contributing to GPP Photo Week 2018, and attendees will be given the chance to visit exhibitions such as Saudi Seen by Art Jameel; Color Pattern People by Olaf Breuning; New Japan Photo - Issue 4 & 5 by CHI-KA; The Million Street by Yiannis Roussakis; a selection of works by Jaber Al Azmeh; Walk Along In Afghanistan by Pia Torelli; Nose Art by Manolo Chrétien; Dhows From Around the World by Sue Johnston; Drinkers of The Wind by Tariq Dajani; a virtual reality exhibition by techarc; Occupy with RC Concepcion by RC Concepcion; The Rug Company's 20th Anniversary Collection by The Rug Company; Focus by The Third Line; and All Together Now by Total Arts.
SONY PhotoFriday
SONY PhotoFriday, the annual highlight of Dubai's photography calendar, will return as part of GPP Photo Week 2018 on Friday, February 9.
SONY PhotoFriday is expected to see more than 3,000 photographers and photography enthusiasts meet and learn from the best photographers from around the world. The day, packed with all things photography, features 12 unique 90-minute sessions, technical and inspirational talks, and creative panels led by some of the most prominent regional and international names in the business, including: Tanya Habjouqa, Tasneem Alsultan, Toufic Araman, Brian Smith, Maggie Steber, Sara Lando, Zack Arias, Kevin Mullins, and RC Concepcion.
Throughout the event, attendees can participate in a variety of free activities, including photo walks, Snap Sessions, Spotlight programming, kids activities, the ShootOut, and a full art program presented by Cadillac. In addition, participants can avail of special offers on the latest photography gear from the world's leading brands and enjoy free camera cleaning services from Nikon, Canon, Sony, and Fujifilm till February 10.