Prominent Lebanese novelist and lifelong women's rights activist Emily Nasrallah has died at the age of 87.
A distinguished author of novels, children's books and short stories, Nasrallah focused her writing on themes of family, village life and emigration, as well identity and the lasting effects of Lebanon's 15-year civil war.
A mother of four, Nasrallah grew up in the southern Lebanese town of Kfeir before moving to Beirut, where she took up journalism and gained quick acclaim for her literary talents.
She published her first novel, "Birds of September", in 1962 shortly after graduating from the American University of Beirut with a degree in education and literature.
The book earned her three Arabic literary prizes and kick-started an influential career that spanned decades of political tumult in Lebanon.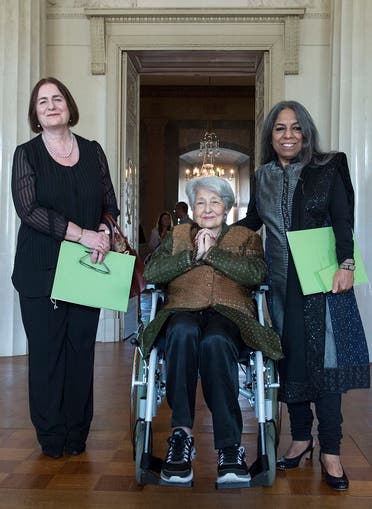 Her latest book, published just this week and entitled "The Beautiful Times", is a journey through Lebanon in the 1950s that includes encounters with leading women and activists.
"We are sad that we have lost Emily Nasrallah, the person and the writer," Emile Tyan, chairman of al-Dar publishing house, told AFP.
"There cannot be a distinction between Emily the writer and the intelligent, literate, calm and powerful person that she was."
Tyan said that Nasrallah, a pillar of his Beirut-based publishing house, "represented a beautiful period with her literature, culture, ethics, thought, and her connection to her homeland and its roots".
In her best-known children's book "What happened to Zeeko", Nasrallah depicts the impact of Lebanon's 1975-1990 civil war through the eyes of a cat in Beirut abandoned by its family.
In February, Lebanese President Michel Aoun honored Nasrallah with the Commander of the National Order of the Cedar award in recognition of her literary achievements.
"Today, Lebanon and the Arab world have lost a... literary icon, a (symbol) of Lebanese creativity, and a women's rights activist who added intellectual value to our country," Prime Minister Saad Hariri wrote on Twitter.
Culture Minister Ghattas Khoury said that Lebanon has lost "an important female face".
In a television interview two years ago, Nasrallah was humble about her literary talents.
"I do not claim that my language is superior," she said. "I like to write in simple language that is true and strong."