In a tribute to what would have been her 72nd birthday, Google Doodle has put up an illustration of Egyptian novelist Radwa Ashour.
Ashour's powerful voice has been known over the years for her much-acclaimed works on the Granada trilogy – a historical fiction on the Granadan rule.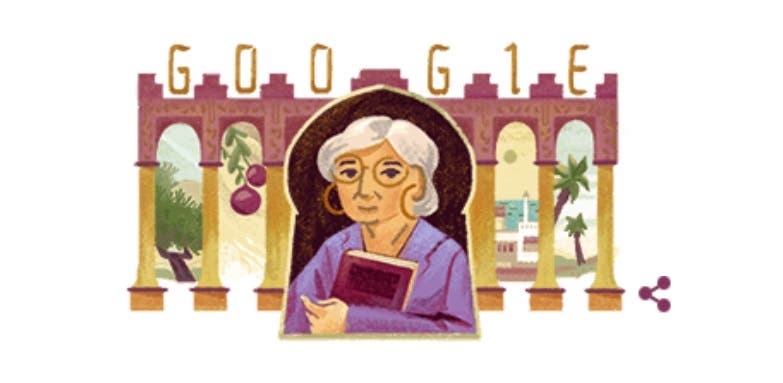 Other admired works include Blue Lorries, Siraajj and The Jouney: Memoirs of an Egyptian Woman Student in America.
The literature writer expressed her opinions of culture and her country's history. The writer was praised for her bold expression of local matters in the post-war generation.
A student of comparative literature, Ashour died in 2014 at the age of 68 after battle cancer.