Why Ramadan and Rooh Afza have remained inextricably linked for over a century
Probably one of the very few things in the world that effortlessly crosses the India-Pakistan border – well, there's Bollywood too, but that comes with its own share of controversies – is this lurid dark pink rose-flavored drink called Rooh Afza.
Launched in the early 1900s as a medicinal drink to combat the hot summers of the subcontinent, this herbal concentrate includes ingredients such as purslane, chicory, vetiver, a variety of fruits and vegetables, and of course, rose, which is the overriding flavor – all of which are believed to have cooling properties.
This humble creation of a Unani medicine doctor in Delhi, Hakim Hafiz Abdul Majeed, travelled across the border after the Partition in 1947, when one of his sons moved to Pakistan, and the other stayed back in India.
The same secret formula was used to create the drink in both countries, and even the company name was kept the same – Hamdard Laboratories. Over the years, it evolved into a major brand that became an intrinsic part of the fabric of almost every Indian's childhood, especially in the '80s and '90s.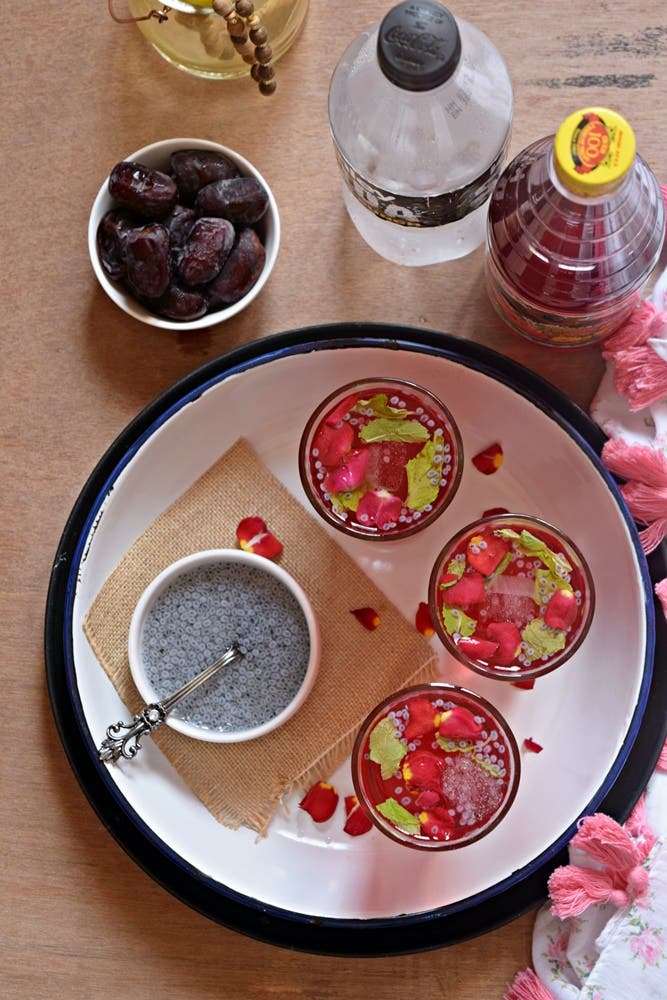 Ramadan drink
Particularly during Ramadan in the Indian subcontinent, this nostalgia-tinged beverage becomes even more popular, both for its cooling effect, as well as its sugar content, which provides a much-needed energy boost after a long day of fasting.
This can only be speculated upon though, as, much like the Vimto habit in the Arabian Gulf during Ramadan, there is no real scientific basis or research available for this trend.
The parallels are many, however. Both Vimto and Rooh Afza are beverages with a long history, unchanged taste, and the retro style of packaging kept intact. Both claim to have health benefits, although in this era of increased awareness, those claims may be questionable. And sales for both spike during this season, in the respective markets.
So entrenched is it in Ramadan culture in the Indian subcontinent that healthy eating blogs actually advise against drinking too much of it during Ramadan! Its popularity remains unabated though.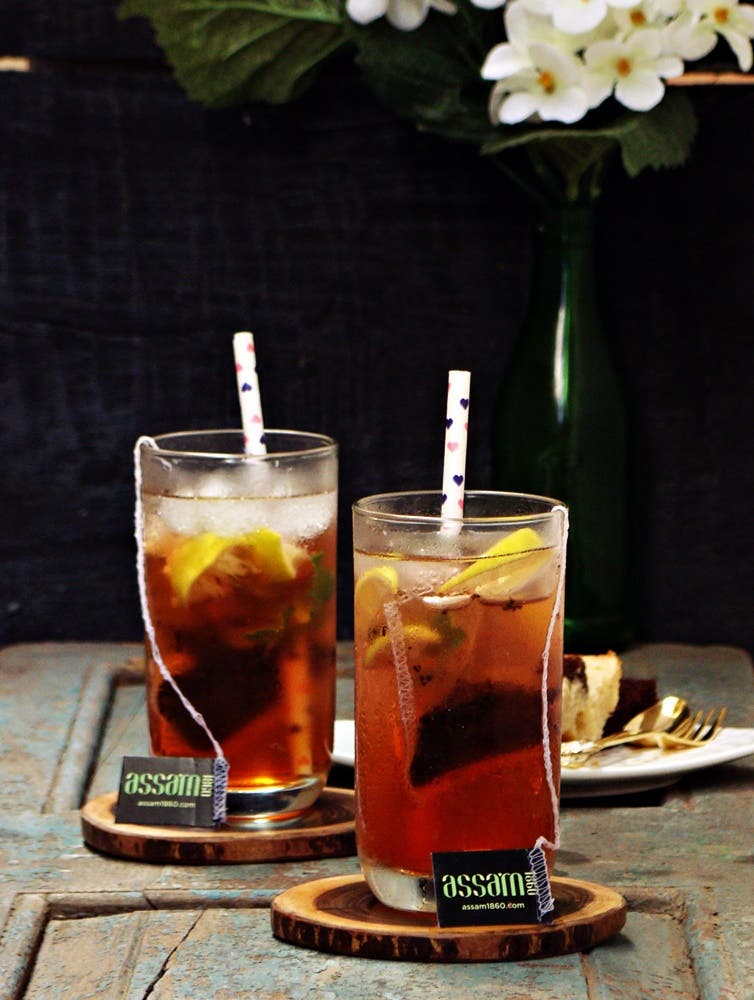 Childhood iftars
India-based food blogger Lubna Karim recounts how Rooh Afza always reminds her of childhood iftars enjoyed at her mother and grandmother's homes. Such was the emotional tug of the brand that during her first Ramadan as a married woman, when she went grocery shopping and spotted Rooh Afza in the shops, she ran to grab two bottles of it immediately.
"Seeing a bottle of Roohafza at my iftar table still makes me feel I am not far away from my mom," she says. "Although over the years many eating habits have changed – people have cut down on fried foods, added more fresh fruit and juices, healthy salads and snacks in their iftar menu… one thing which still remains the same at my table and I think, in most homes, is Rooh Afza."
While the classic way of drinking it is with chilled water, people experiment with various combinations – from flavoring milkshakes and smoothies with it, to using it in desserts (it is a popular topping for the Persian-inspired rice vermicelli pudding, falooda).
Here Lubna shares her favorite recipe, an innovative Rooh Afza lemonade fizz with mint and basil seeds.
Recipe
INGREDIENTS
4 tbsp Rooh Afza
3 tbsp lemon juice
150ml chilled sparkling water
4 fresh mint leaves, plus a few more for garnish
1 tbsp basil seeds, soaked in water for 30 minutes
10-12 ice cubes
1 tbsp Rose petals, for garnish (optional)
METHOD
In a pitcher combine Rooh Afza, lemon juice, mint leaves and sparkling water.
Add ice cubes to serving glasses and pour in the lemonade mixture. s
Garnish with basil seeds, rose petals and fresh mint leaves. Serve chilled.