As Eid al-Fitr approaches, Saudis head to markets to buy new clothes, especially the traditional outfits made of a thobe, a headwear Shemagh secured with an Egal.
But longtime ago, the rich in Saudi Arabia have always wanted to don a unique look during Eid. That is why in the 1970s, the Eastern Region exported traditional white caps, locally known as "taqiya" or "qahfiya" in other Gulf states.
These taqiyas were known with names that translate to the 'cap of the rich' or the 'cap with a pound.'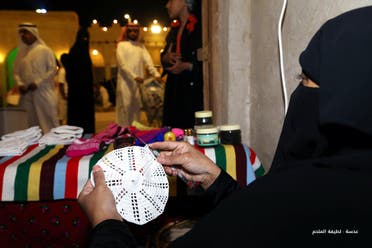 The handmade traditional headwear, usually produced in white color, has golden shaped coins embroidered into it.
The profession remains popular in local Saudi markets, where women in Ihsaa sew it, though it has become less profitable over years.
Families in al-Hufof, al-Mebraz and Ihsaa areas, have been well-known in this profession.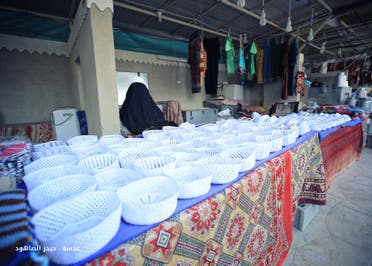 They are common producers of the "Al-Zerry Taqiya" which translates as the button-fitted cap, because it had coins attached to it. They would export it to central and west of the Kingdom, and its prices ranged from 30 to 150 riyals.
Um Hussien, a woman over the age of 60, told AlArabiya.net that this type of headwear was acquired by the rich and those who belonged to elite families due to their high cost.
She said these caps included golden threads imported from Europe, and only limited amounts were produced, as it takes four hours to produce just one piece.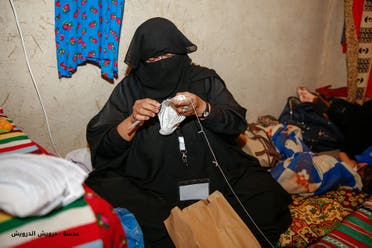 She says though more advanced technologies have been used to produce these traditional caps, handmade ones remain unique and have huge demand.
These caps were in the past made of camel's hair or sheep's wool, but in modern days, it is produced from different kinds of fabric, that have made it more white in color, with a much softer texture.