Saudi Henna tradition evolves to a trendy statement inherited from elderlies
Henna tradition was practiced by the elderlies, and picked up by girls one generation after the other, challenging the latest fashion trend.
It is a Gulf art practiced by the grandmothers, and then it has expanded into the Arab world, becoming one of the inherited social customs. It dates back to ancient times that remained alive in the memory of Saudi women. The same henna was developed into different styles, not lacking any of its charm and femininity, full of beauty and warmth, to give the hands and fingers a beautiful dimension.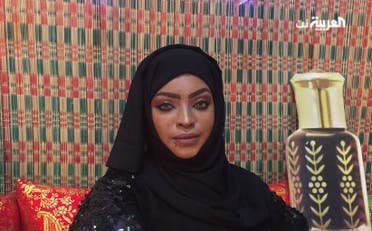 A heritage of the people, created from this henna tradition a special career for the young Saudi girl Shawq al-Dosari, where she mastered the art of engraving on the body to flatter women with henna, with the support of her family, which has contributed to advertising her work, and encouraged her to embark on this new experiment which requires precision and imagination.
Shawq talked to Al Arabiya English saying: "Henna inscriptions are part of the preparations for the Eid, and the Eid Henna is an ancient Gulf tradition that women rush to do in marriage occasions and Eid, they use henna or hemoglobin on the hands and feet by making beautiful drawings that add beauty to them."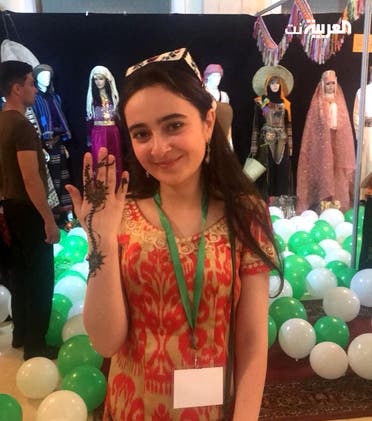 Dosari uses a paper funnel filled with henna paste to draw beautiful henna shapes on the hands, arms and feet. She explained that the henna paste was used in the past on the hand and the fingers without caring about its appearance; any woman can prepare henna and decorate it herself without the need for special skill, and each woman has her own way of using henna.
Currently, Henna inscription has become exclusive to talented women who know how to prepare it and use it skillfully, to display beautiful inscriptions and drawings.
Shawq explains that the Eid Henna has traditions, customs and tastes that have been formed over the years. In the past women were limited to shy inscriptions concentrated on the bottom of the feet, the index and other small inscriptions on the palm, but today there appeared many inscriptions of different shapes preferred by women, including Indian inscriptions, Sudanese, Emirati, Moroccan and many other types requested by each woman as she desires.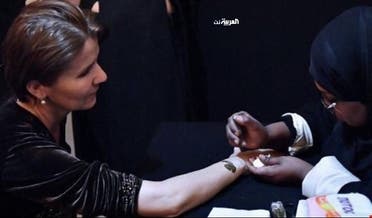 She added that young women put bold inscriptions on the hands overflowing with passion emotions, and prefer soft drawings, flowers and forms of bracelets, letters, and even having their names written with henna.
Shawq states that this profession requires concentration and a lot of imagination, adding that she feels happy whenever she draws henna for a girl and can feel her joy.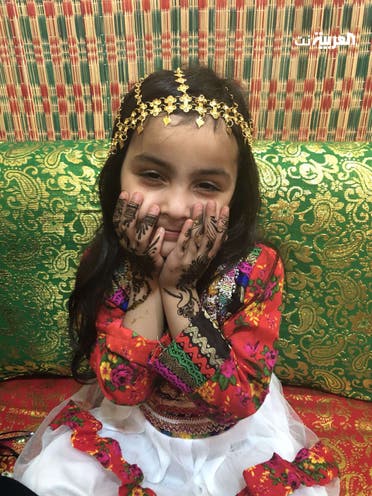 Shouq al-Dosari interest in Henna has expanded to make her participate in international exhibitions, introducing Henna to European women as a tradition and a culture to draw attention to the culture of Saudi women in cosmetics.
Henna inscription on the body is a new art by all standards and a competitive to cosmetics companies and modern cosmetics.