IN PICTURES: Huge mural and sculptures exhibited at Saudi Arabia's Souk Okaz
More than 50 artists and six sculptors have transformed Souk Okaz, a seasonal open-air market in the city of Taif, with a beautiful 560-meter mural and several sculptures.
As part of the Souk's 12th annual event, the mural, the largest exhibition piece to be given the name Okaz, and a number of sculptures were presented.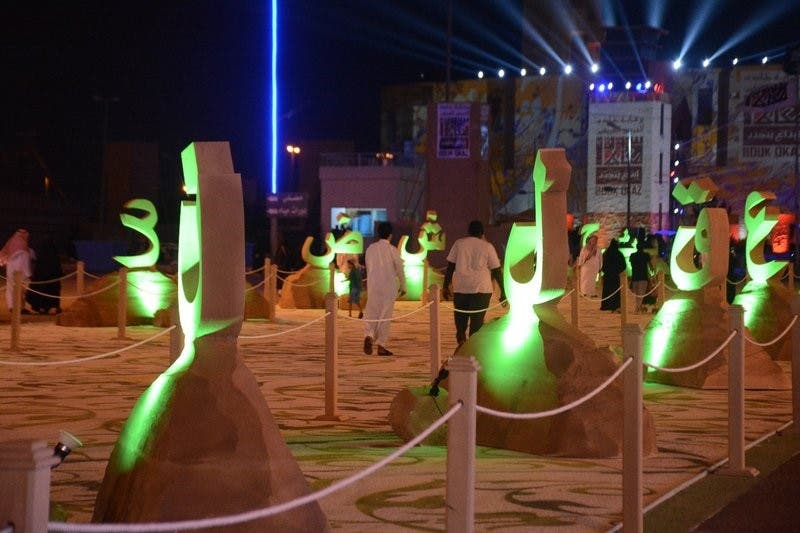 The green walls surrounding the market form the word "Okaz" and were made with the help of artists from all over the kingdom. Every participating artist will also have the opportunity to showcase four drawings on the mural.
The mural includes drawings displaying Saudi Arabia's achievements and the goals of Vision 2030, as well as Arabian horses and Arabic calligraphy.
A number of sculptors from all over the country participated for the first time this year, and helped built two sculptures that were each 70 meters wide.
The artists say they were inspired by the market's theme and by their own vision for the future.