Between two paintings: How one young Saudi artist fulfilled his dream in 5 years
Ali al-Ziad, whose paintings attracted the visitors of the art exhibition in Abha recently, recounted his challenge of fulfilling his dream of one day becoming an artist after five years.
In those long years, he fulfilled a great deal of his dreams to become an artist with fans who appreciate his paintings and visit his exhibitions.
"In 2013, when I was in 11th grade, I drew on the school book during recess. I drew a face of a beautiful woman with her eyes shedding tears and I smiled out of the simplicity of this drawing," he told Al Arabiya English.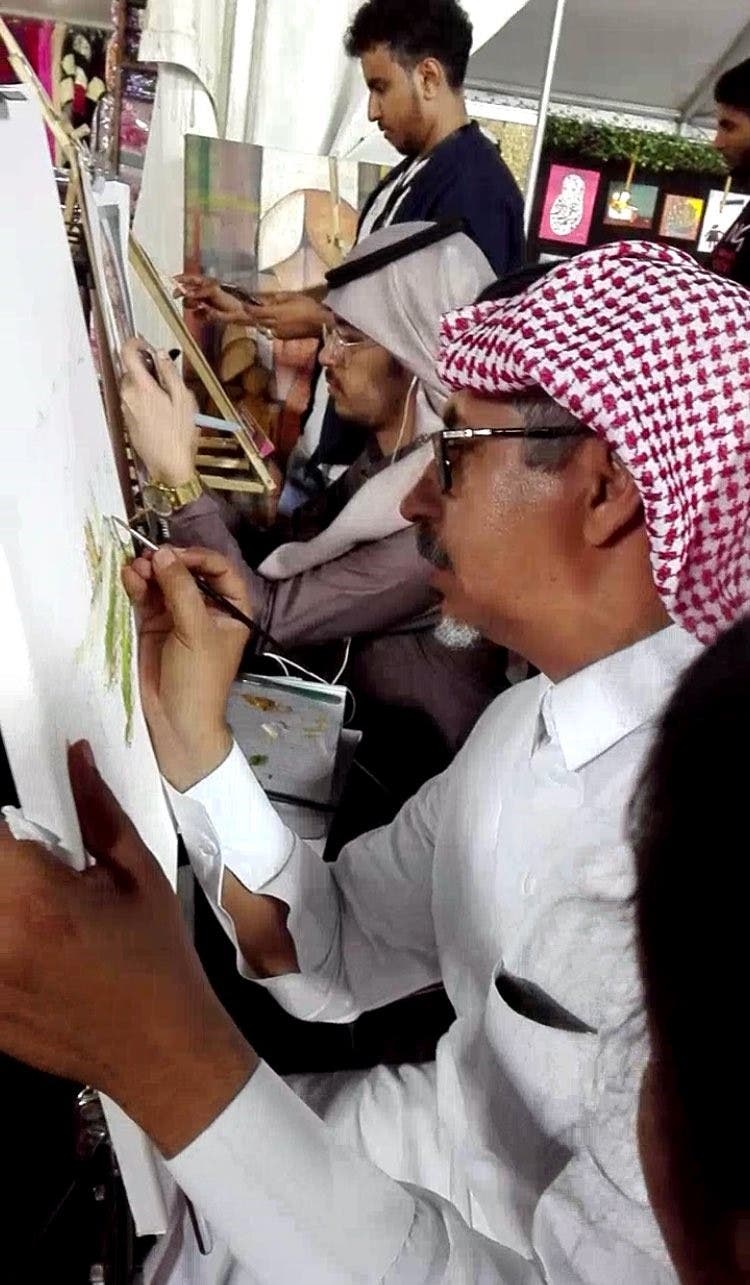 "After a period of time had passed, I saw the drawing again and asked myself why would I not pursue a path to becoming an artist like my father? Especially since I am lucky that there is a studio in our house and my senses are saturated with colors since childhood, most importantly, I also have the support," he said.
Doubts
Al-Ziad would go on to work on fulfilling that dream, experimenting with paint brushes and colors. He slowly began to overcome the doubts in his mind about how difficult and long the challenge would be. He started to draw easy paintings at first and listened carefully to his father's advices and others who were art enthusiasts. It took him five years of persistence and learning until he reached a stage in which he was satisfied with his talent but asserts that he is still has a long way to go.
"I started painting at the secondary stage, now I am a student in my fourth year studying Business Administration at Jazan University. I had an early passion to hold the pen and draw," he said, adding that "people's support had a great impact on my development. This motivated me to develop and hold my first exhibition after six months of first trying."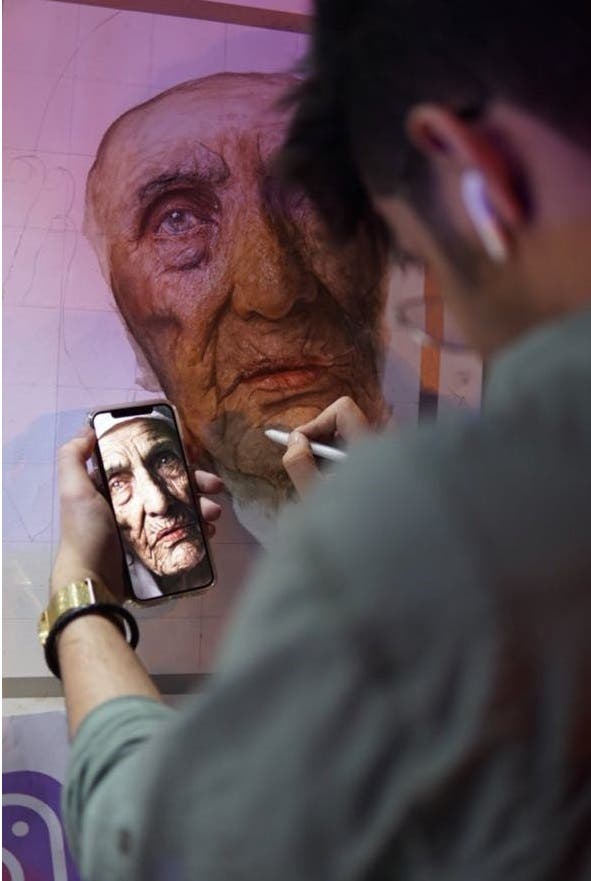 The budding young Saudi artist said that he did not join any workshops or learned through YouTube, but that he was self-taught.
Parting advice
His advice to young people with desires and ambitions of becoming artists was not to draw difficult and complicated paintings at the beginning. "They also should not respond to any request to draw something they are not aware of its dimensions and sizes," said. He continued his advice saying: "Draw anything you like and easy for you, do not draw people, because requests and enforcing to draw an exact painting is going to make you confused, thus most probably the result would be frustrating for you, while you are just at the beginning."
Al-Ziad said that he tried copper sculpting and imitate international paintings on eggs and wood. He said that this hobby is an expensive one and some of its tools are rare in the local market.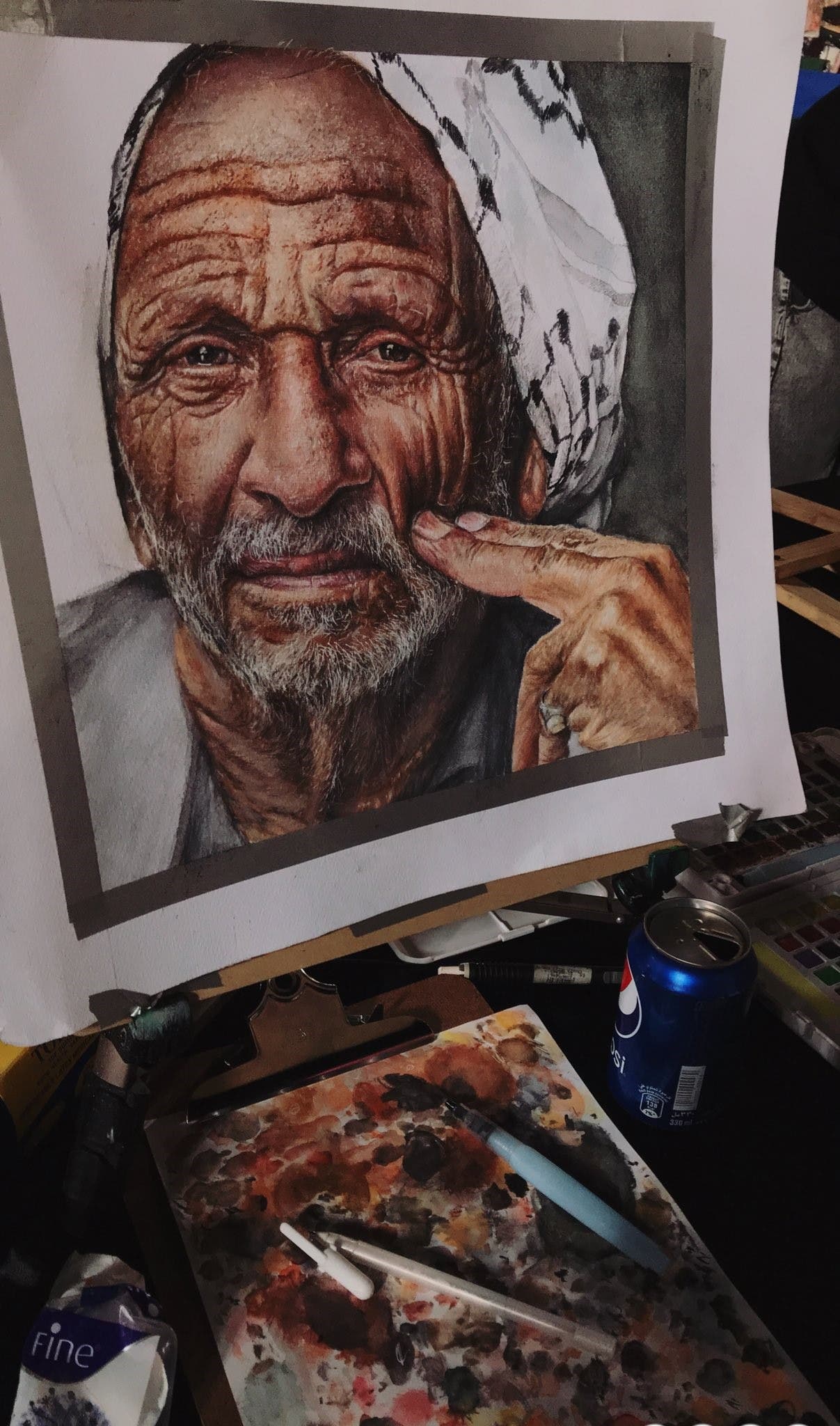 He pointed out that drawing on eggs or Pistach takes shorter time, which means that he can produce a work of art drawn on egg every 30 minutes.
Despite his success, the young artist refuses to sell his paintings, despite some insistence from eager buyers. "I do not paint a lot of thing. It took me months to draw it. If I sold it I would not be able to participate in any upcoming exhibitions. That is why I refuse to sell or accept any requests to draw people or famous figures. However, in the future I would change my mind, when I have a large number of paintings. One of the most demanded paintings was originally for an Afghani photographer, which I made through color painting".