IN PICTURES: How Saudis use their voice to sell in world's largest date market
Starting from the early hours of the morning, date market traders' voices get louder, and the competition gets heated in the search for the best quality dates at the world's biggest date market in Saudi Arabia's al-Qassim region.
The Buraidah Date Festival begins with the start of august and stays open for 75 days, attracting over six million palm trees with various kinds of dates. The sale of 70 percent of the products depends on the market traders, who start their day at 4:30 a.m. until 8 a.m. and then resume again at 4:30 p.m.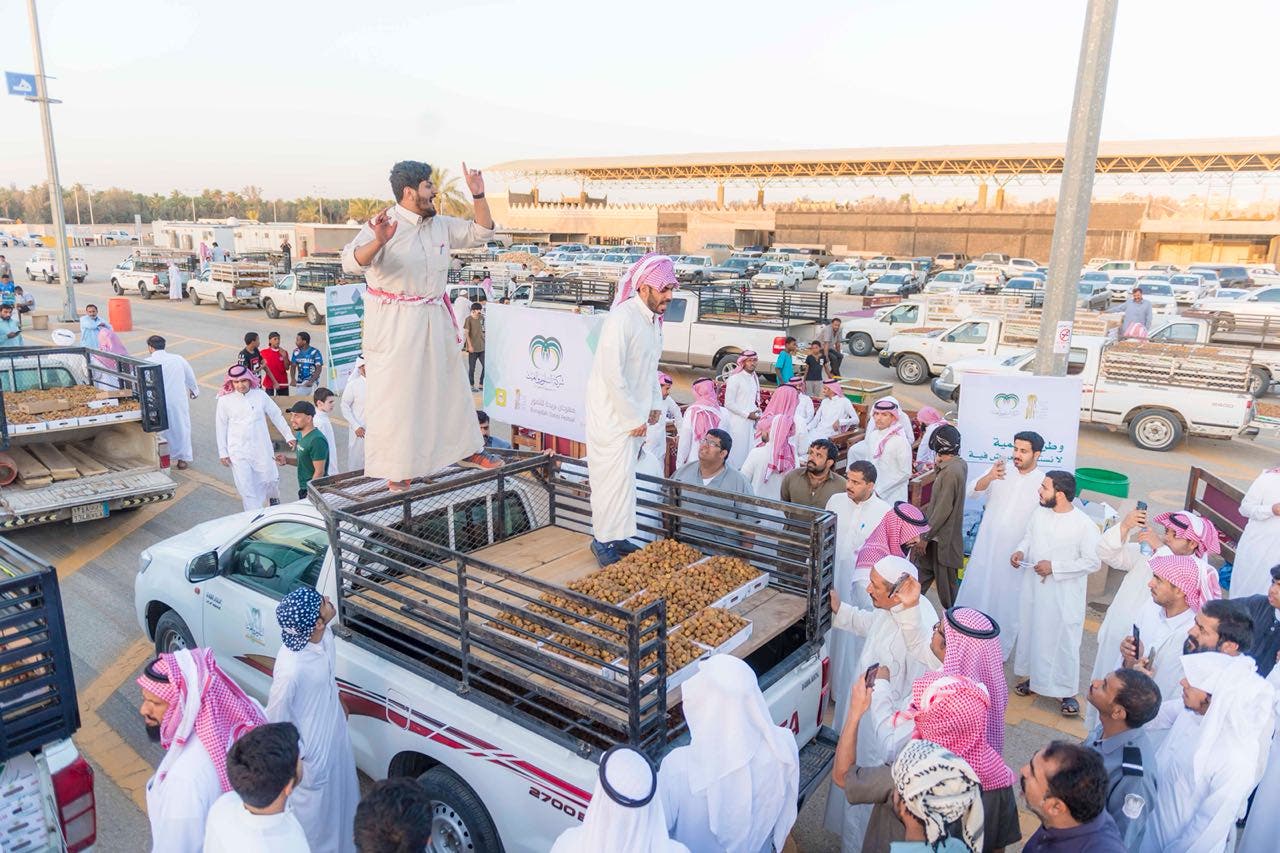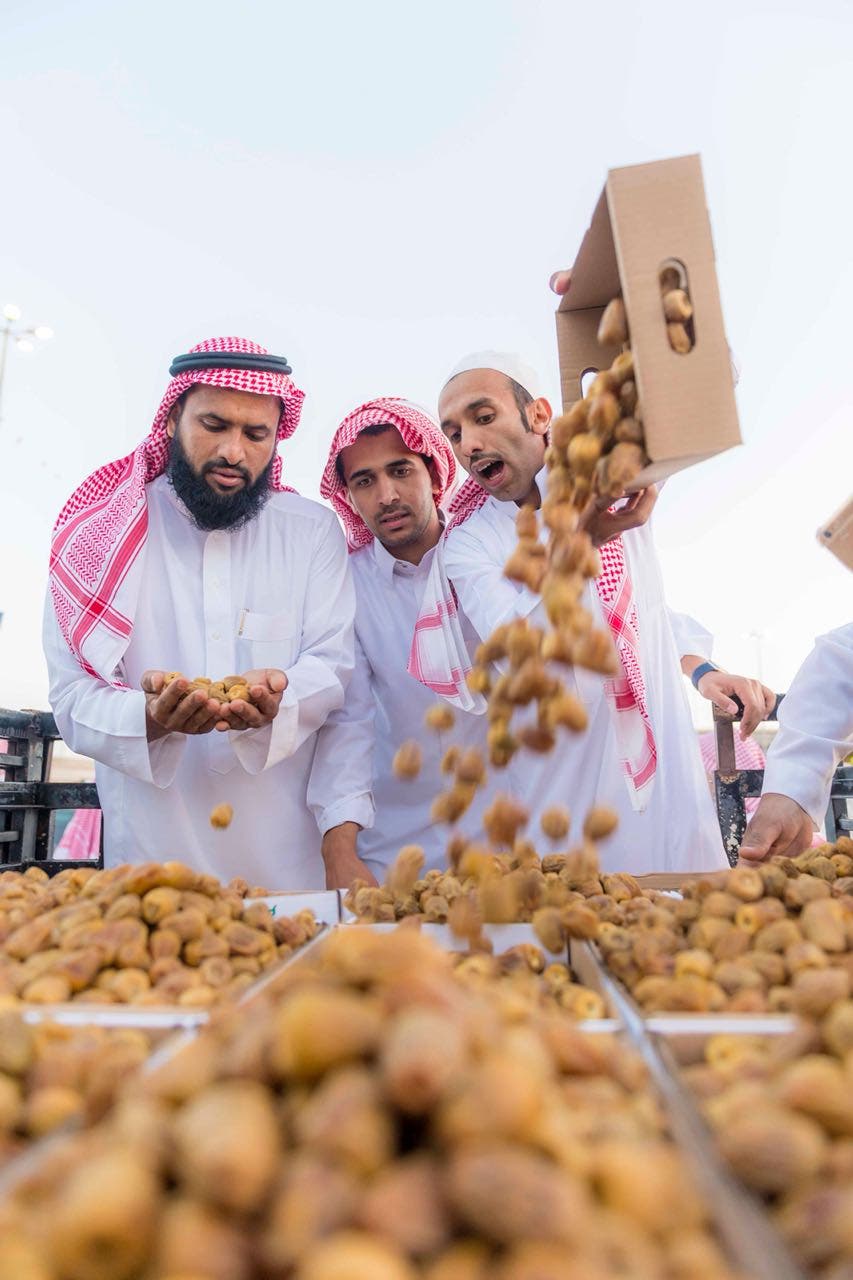 One of the most well-known traders, Ibrahim al-Ghaith, who gets the biggest share of sales at the date market according to official statistics collected by the Buraidah Date Festival management, said that the remaining 30 percent of sales depends on the farmers themselves.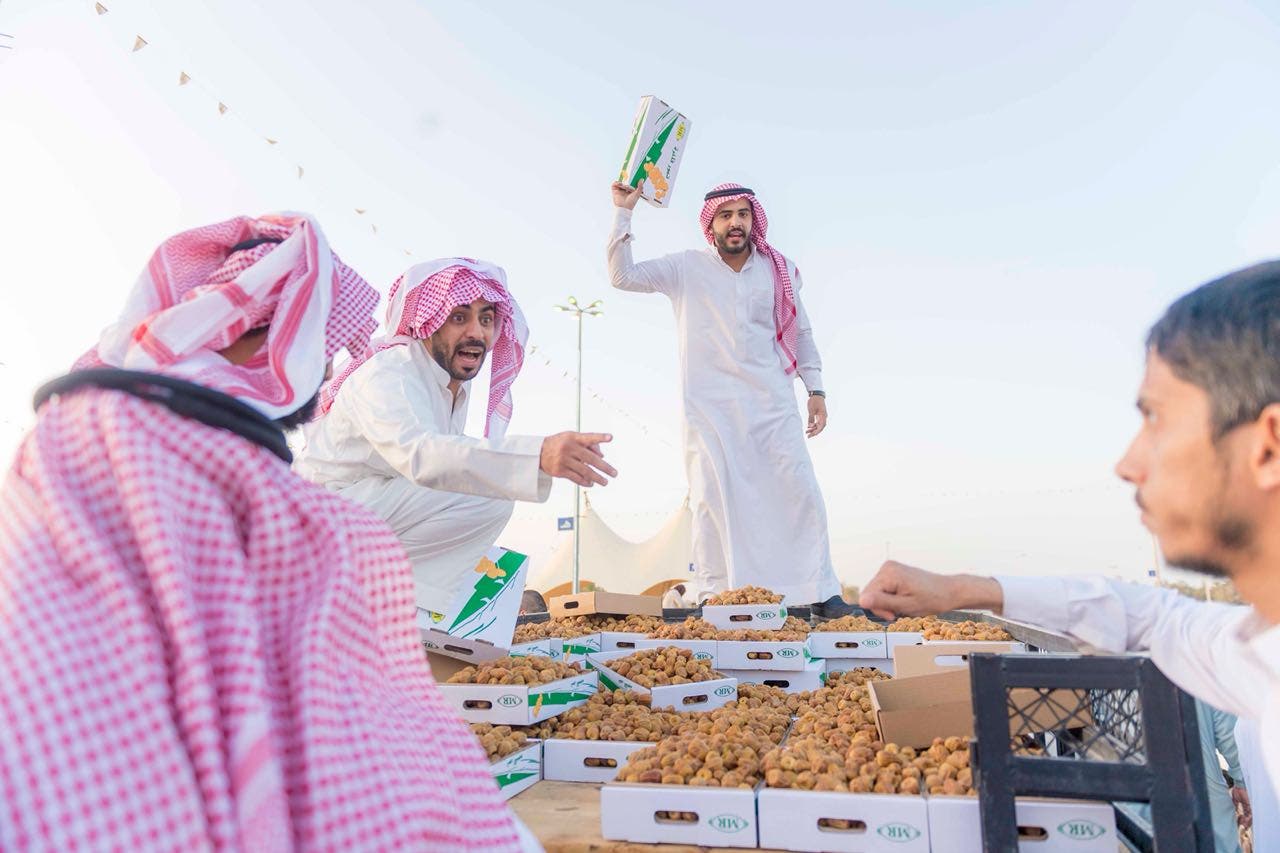 Al-Ghaith said: "We start with high voices since the morning, where sales reach seven percent in favor of the market trader, and through funding from agricultural institutions specialized in funding in some cases."
Ghaith added that dates have been sold for hundreds of years, and the product has been passed down to generations in the region, resulting in great profits for those who work in this field. He said that many people look forward to coming to the market, and many make significant wealth from trading dates.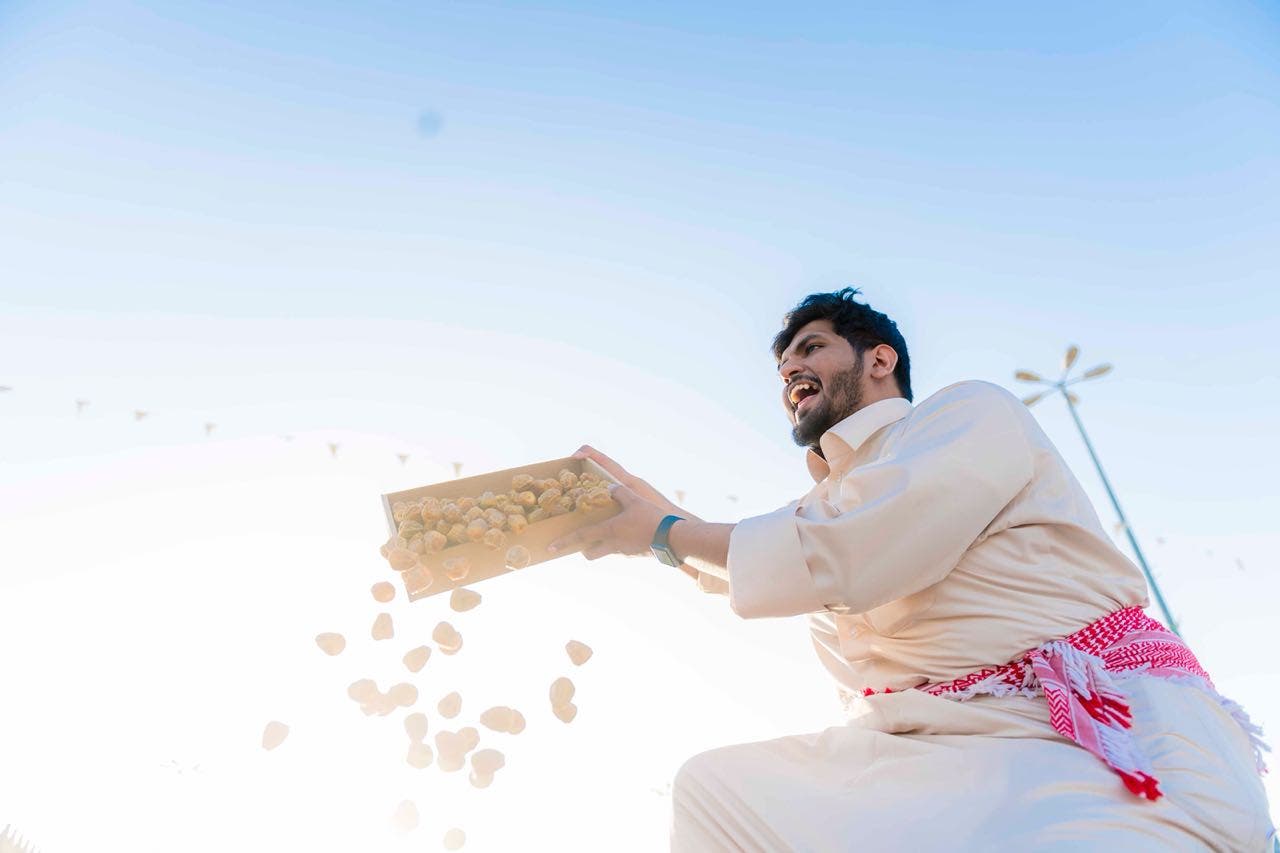 Ghaith's family sells dates in partnership with the al-Saloom family both of which have been specialized in this career for generations, and still hold the title for making the largest number of sales in the Buraidah Date Festival.
The loudest sells the most
Ghaith and his colleagues start with loud voices, and take intermittent breaks as they use their loud vocals for two hours straight to sell their product.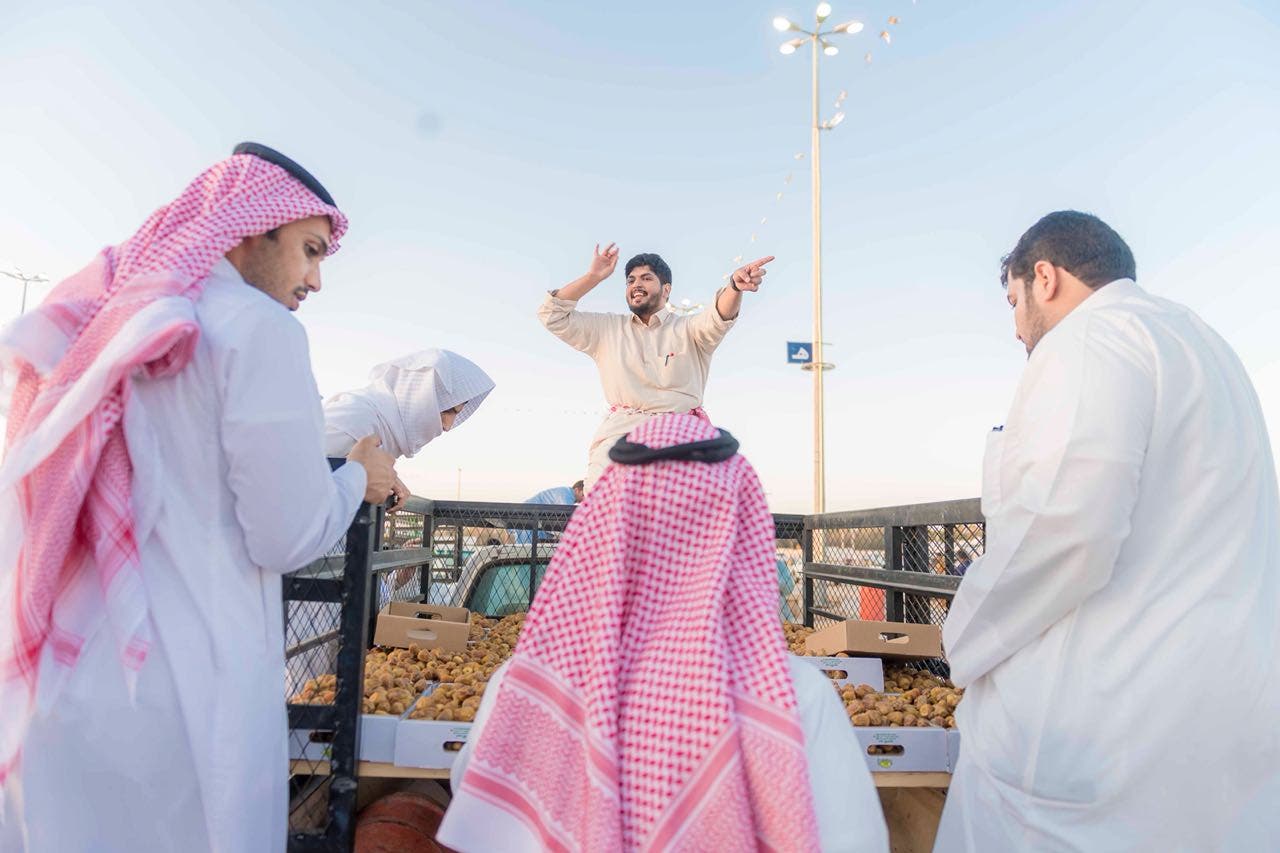 "We come back every day with renewed voices in order to ensure our business's success, and win customers, especially that our goods are of great quality and guaranteed," Ghaith said.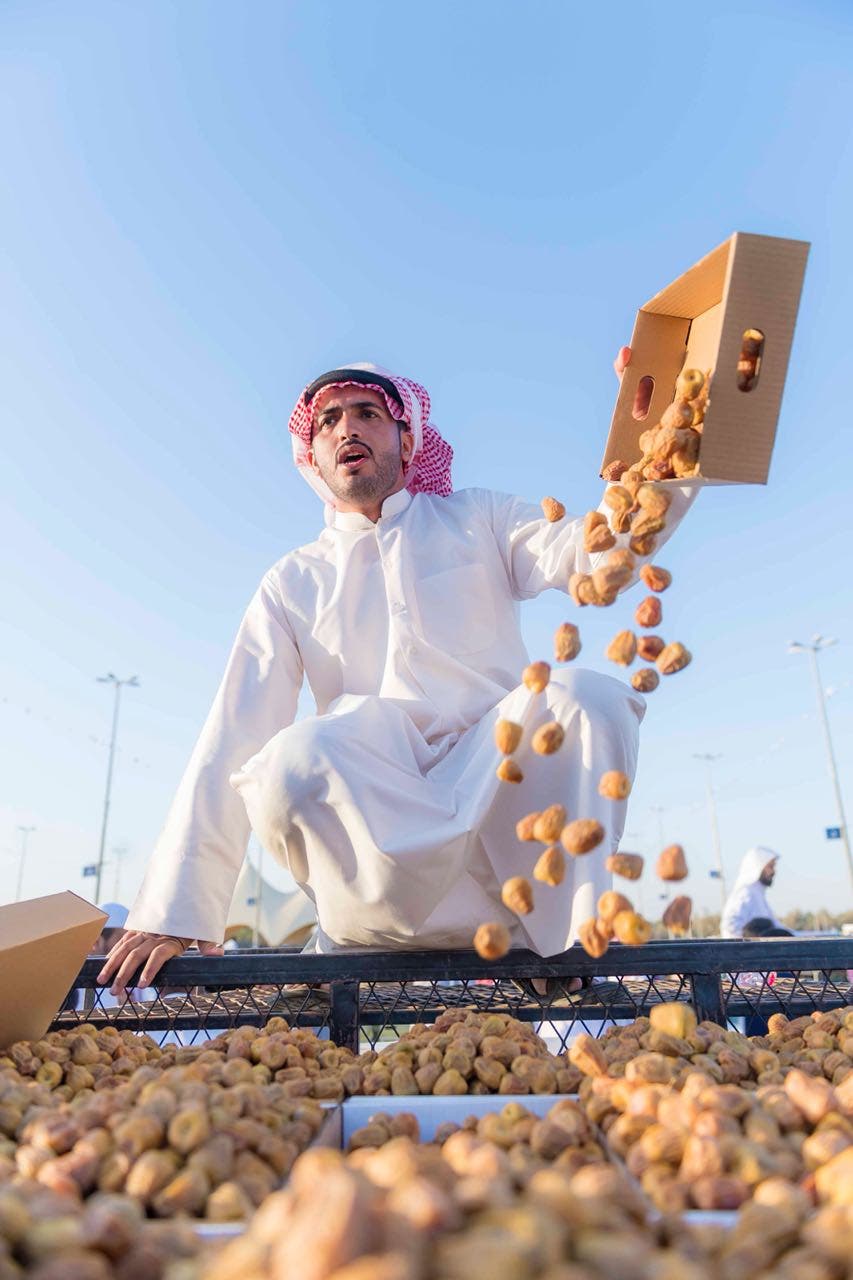 The al-Sokary date, which is yellow, is one of the most expensive types of dates sold at the market, and the largest in quantity. According to statistics, out of 200,000 kilos of dates available at the market, 80 percent are al-Sokary dates. The prices of these reaches 100 SAR (27 USD) per kilo, while other dates are sold for about 20-50 SAR per kilo.