Biryani is one of the most popular and iconic dishes of Indian cuisine appeasing the taste buds of many gourmands. The perfect blend of spices and flavors ensconced in the aromatic rice-meat preparation sparks a craving for all; even in non-rice lovers.
Yet, surprisingly, this evergreen classic one-pot delicacy has several variations within India; spanning different cultures and has evolved over centuries in different regions; with each version reflecting the local taste, tradition and influences of particular communities.
Among the plethora of biryanis emanating from various parts of India, the following 10 can be outlined as being the 'signature biryanis' of India:
1. Mughlai Biryani
One of the finest delicacies of Indian cuisine, Mughlai Biryani originated in the imperial kitchens of the Mughal Empire.
The Mughal emperors were bons vivants when it came to biryani and the Mughlai Biryani with its succulent chunks of perfectly spiced meat cooked in rich creamy almond paste and saffron and kewra-scented rice truly transports one into the realm of royalty and richness.
This form of biryani is available mostly in north India.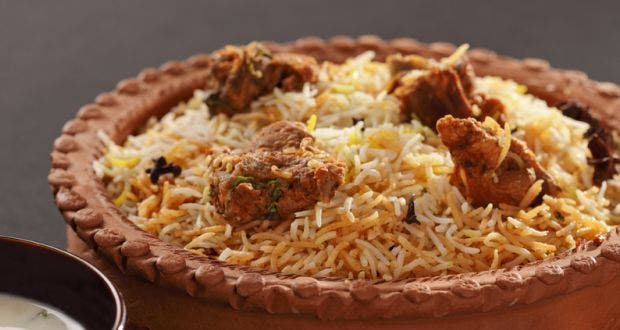 2. Lucknawi Biryani
Also known as Awadhi Biryani or Dum Pukht Biryani, it was introduced to Lucknow in Uttar Pradesh in the royal kitchens of the Nawabs of Awadh.
This biryani is often referred to as "Pakki (solid) biryani" wherein the meat and rice are par-cooked separately and then stacked in layers and sealed with dough and then cooked over slow fire in "dum pukht" style.
The rice cooked in the meat stock laden with traditional spices lend a milder and delicate flavor to this aromatic biryani.
3. Hyderabadi Biryani
One of the most famous Indian biryani, the Hyderabadi Biryani, was introduced by the Nizams of Hyderabad, who were great patrons of rich food. They were responsible for popularizing this biryani with its many variations all over the Deccan region and Andhra Pradesh.
The Hyderabadi biryani is prepared in "Kacchi" (half-cooked) style in which the uncooked marinated meat is layered with raw basmati rice amid spices and nuts and scented with kewra (a kind of aroma) and saffron.
It is typically made with mutton or chicken and almost always accompanied by tangy chilly curry. "Kalyani Biryani" is a variant of this variety and is also called the "poor man's Hyderabadi biryani" as it uses buffalo meat.
Hyderabadi biryani also has a richer and a rarer variant called "Doodh Biryani" in which the rice is cooked with cream and milk along with the pieces of meat.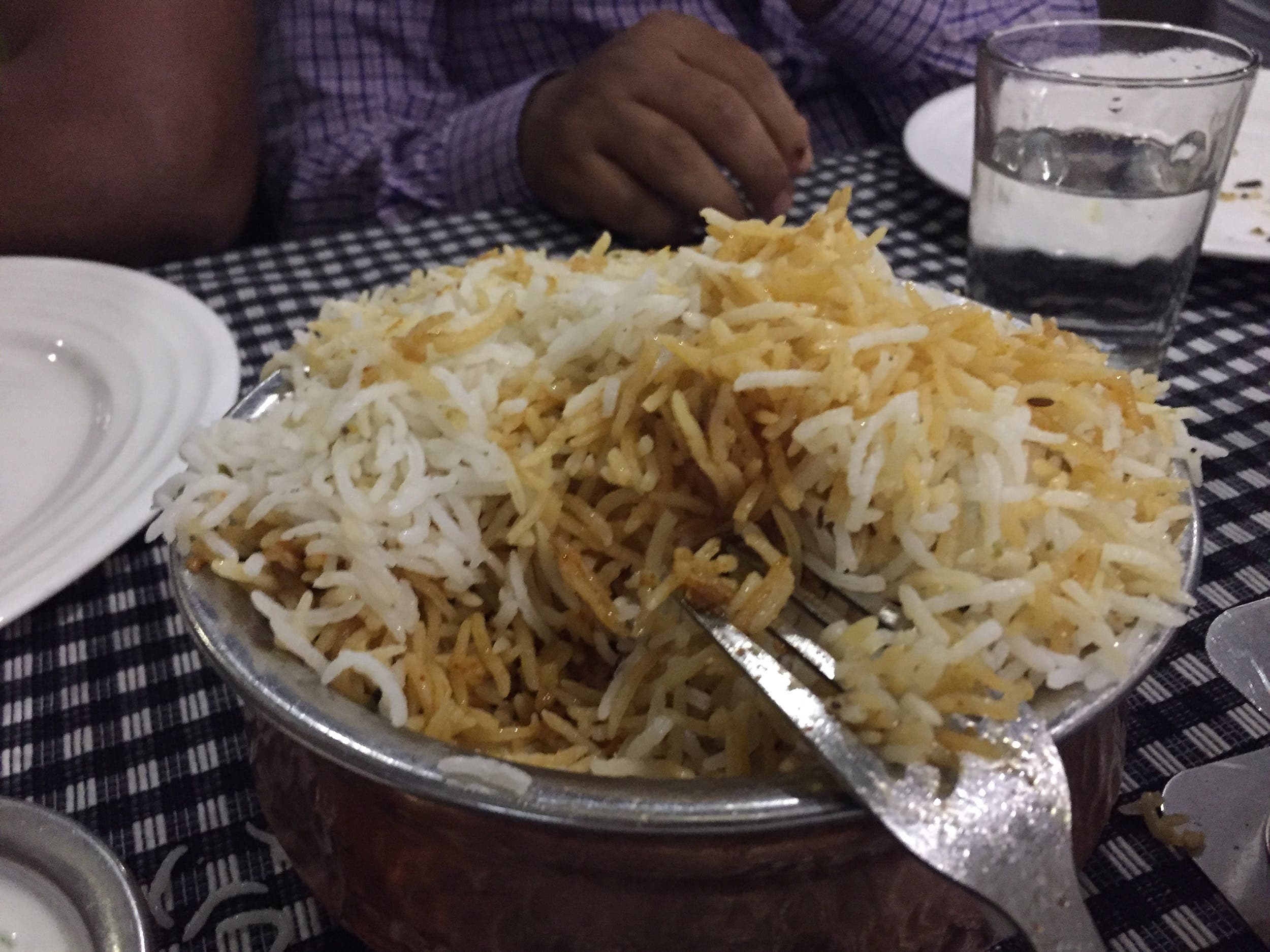 4. Kolkata Biryani

Kolkata Biryani derives its flavor from both the Mughlai and Awadhi cuisines and traces its lineage to the legendary gourmet Nawab Wajid Ali Shah who introduced his Awadhi delicacy to the Bengalis.
The Nawab's cooks recreated the Awadhi Biryani using potatoes, which became the signature of the Kolkata biryani.
This biryani is made with lightly spiced yogurt-meat marinade which is layered with light yellow rice, potato and boiled egg and is characterized by subtle flavors with a tinge of Bengali sweetness.
5. Malabar Biryani
The Malabar coast of Kerala has a unique platter of culinary delights influenced strongly by Arab traders and settlers.
The Malabar Biryani encompasses both the Kozhikode and Thalassery Biryani and is prepared using the short-grain rice called jeera kashala or khaima mixed with fried dry fruits like raisins and cashews and fennel seeds.
The rice is cooked separately from the meat, which is cooked in mild Malabar spices. At the time of serving, the rice is mixed with the meat and served. Deep-fried onions are sprinkled over the biryani just before serving.
With fish and other seafood being abundant in this region, the biryanis are commonly prepared with fish and prawns besides chicken and meat.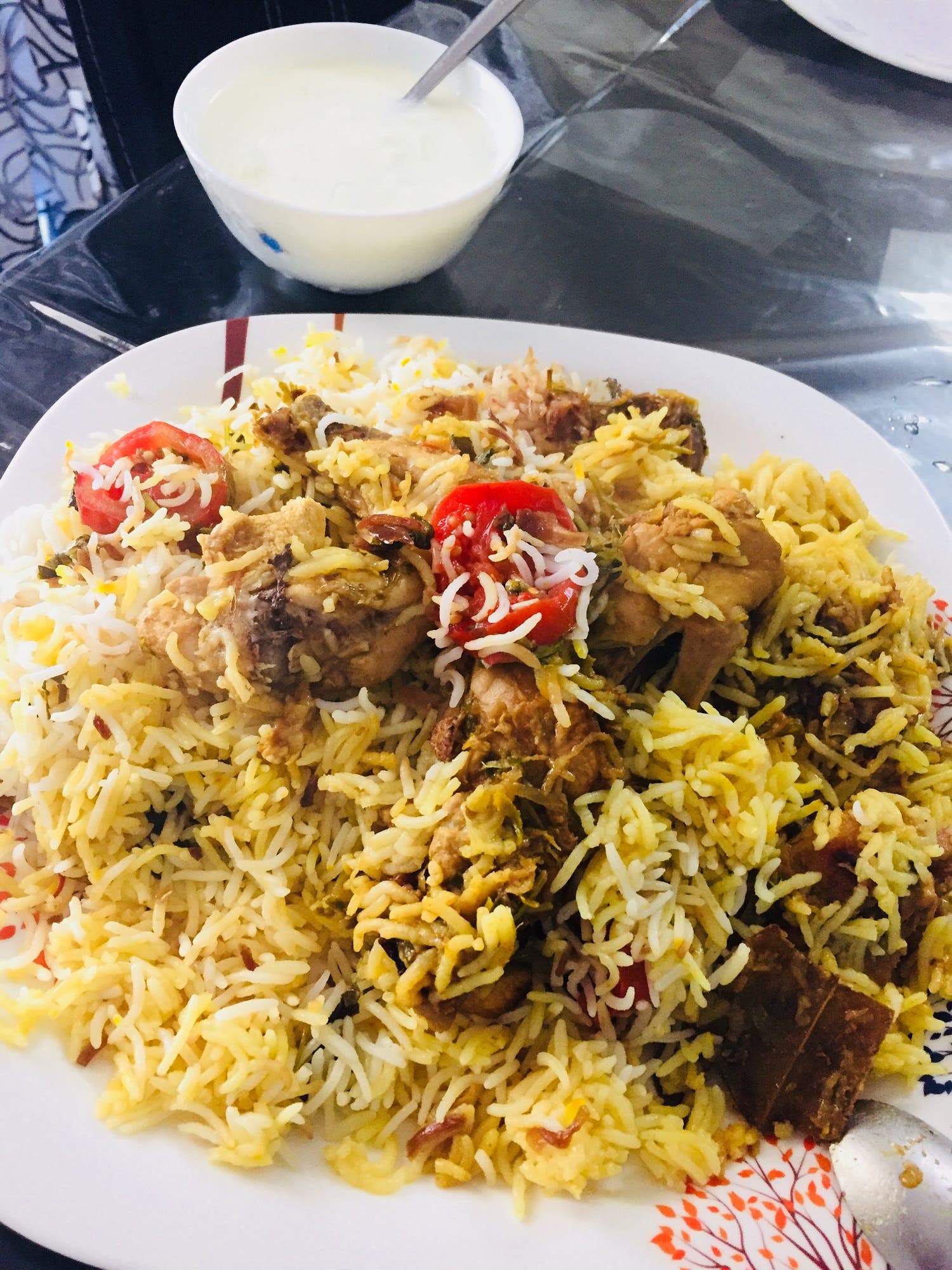 6. Bhatkal Biryani
This is a distinct biryani from a town called Bhatkal in coastal Karnataka known for the Navayath community, which traces their origin to the Arabs. Bhatkal Biryani is popular not only in that region but also far beyond.
This version of biryani uses generous amount of spicy caramelized onion-meat mixture layered upon par-cooked basmati rice.
The rice and masala part of this delicious biryani, half-cooked in dum style, is served separately and then mixed in the plate of the person being served. It is also made using fish or prawns and is usually accompanied by an onion raita.
7. Ambur Biryani
Originating in the town of Ambur in Tamil Nadu, this biryani is one of the most popular variant of the Arcot Biryani and was introduced by the Nawabs of Arcot in this region.
Ambur Biryani is characterized by the use of seeraga samba rice which is a traditional variety of rice of Tamil Nadu.
The yogurt and mint marinade for the meat impacts a distinctive tangy yet milder taste to this biryani. Ambur Biryani is often served with a spicy brinjal curry. It is available across Tamil Nadu and in some cities outside the state.
8. Dindigul Biryani
This biryani, also known as Thalappakatti Biryani, was founded in 1957 by Nagasama Naidu in a mountain village named Dindigul in Tamil Nadu. It has expanded widely since then and has acquired national and international fame for its renowned biryanis.
The Dindigul Biryani has a strong and tangy flavor of the curds and lemon, which is mixed with cube-sized meat laden with abundant pepper masala (spices) and the characteristic short jeera-sambar rice of Tamil Nadu.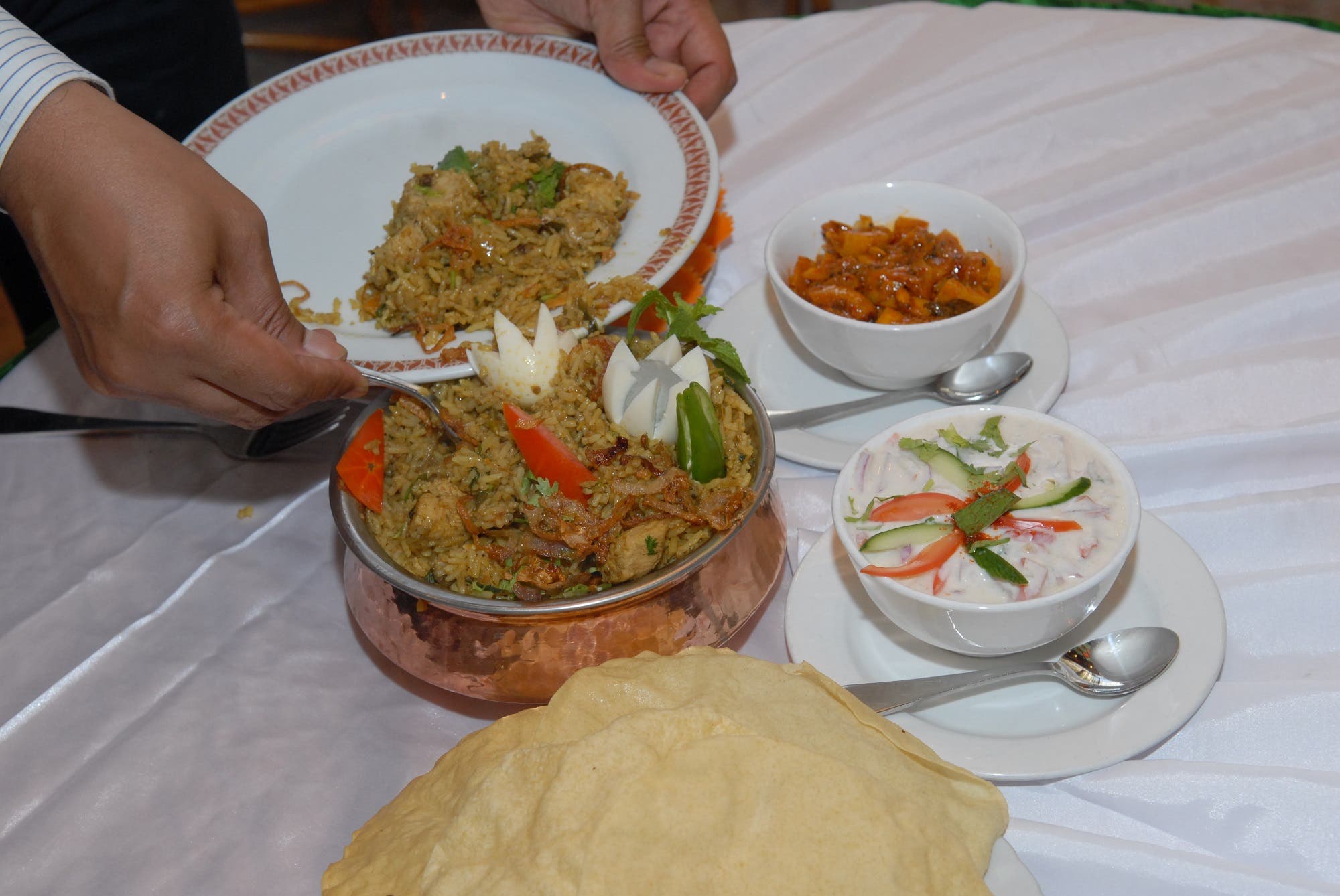 9. Kampuri Biryani
This biryani originating from Kampur village is Assam is characterized by mix of vegetables cooked along with meat and spices like cardamom and nutmeg and later mixed with rice.
This lends a distinct Assamese flavor to the biryani. Usually the vegetables used are peas, carrots, potatoes and yellow bell peppers.
10. Chettinad Biryani
Intensely spicy Chettinad cuisine has been the reflection of the Chettinad region of Tamil Nadu where the mercantile community of Chettiars live.
This fiery Chettinad Biryani is prepared with locally available ponni rice or with Zeera samba rice. The freshly ground spices, coconut milk and country chicken impart a rustic yet robust flavor to this biryani, which is served with papad.
Thus, the different versions of biryanis laid out in the Indian cuisine are overwhelmingly bursting with distinct flavors and showcase the gastronomic histories and traditions of the different regions of India in colorful myriad of herbs and spices.