Saudi Arabia's scholarship students in the United Kingdom celebrated their kingdom's 88th National with several exhibitions and events that witnessed a great number of visitors who enjoyed Saudi heritage, learned about the country's rich past and the prosperity of its present.
"There was a wonderful interaction, both in terms of attendance and organization, all of which put a fingerprint on the events. The most beautiful of which was the interaction of the British audience who attended the events and were impressed with the Kingdom's culture, history and civilization," Dr. Mariam Al-Issa told Al Arabiya English.
"The Mayor of Newcastle attended the celebration of the Saudi Club in the city and admitted that yes, some think that Saudi Arabia is simply sand, beauty and petroleum, but added that there it was more than that," she added.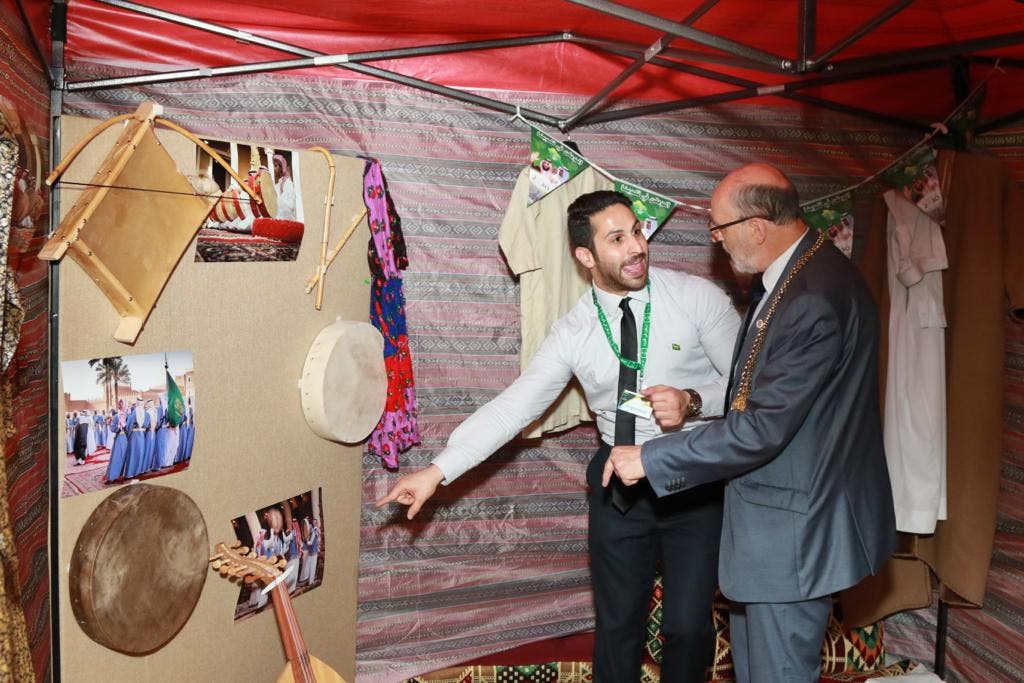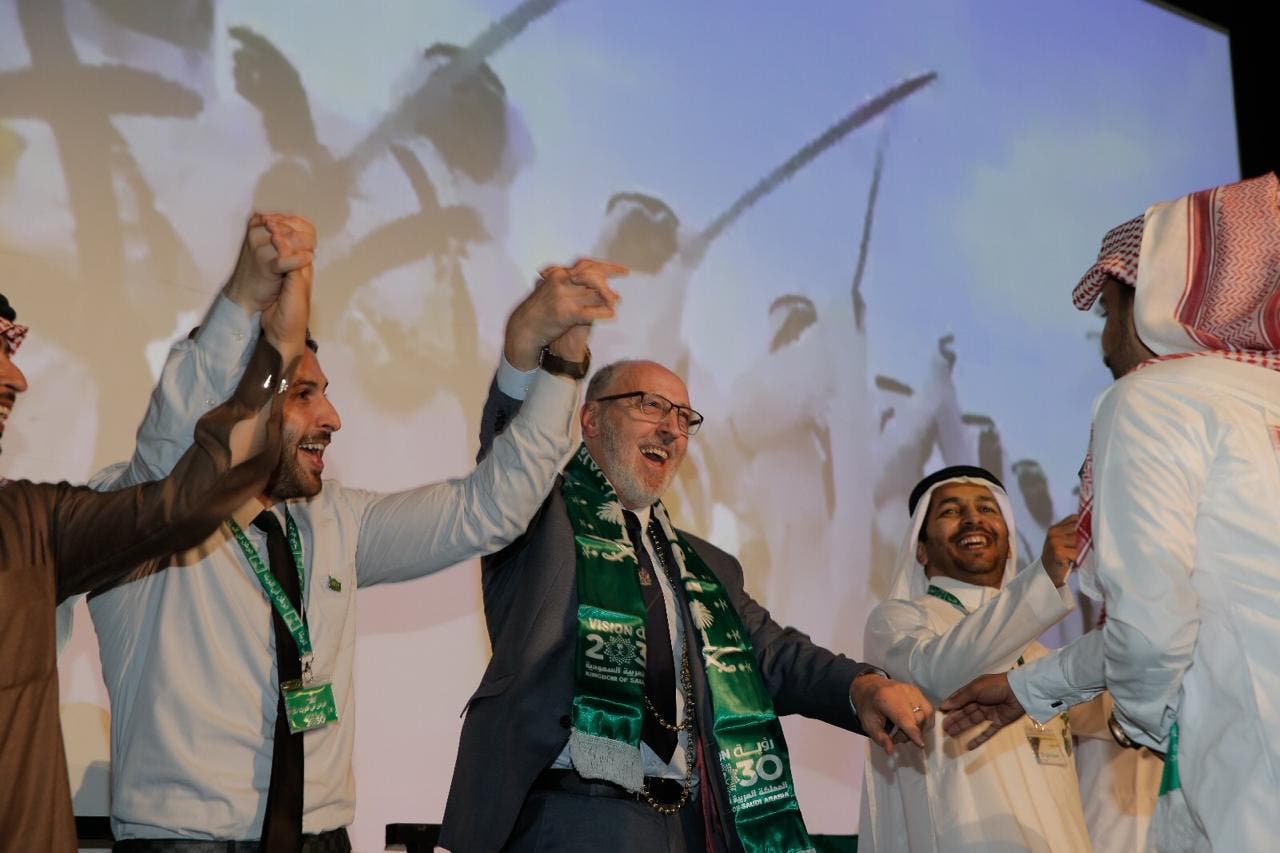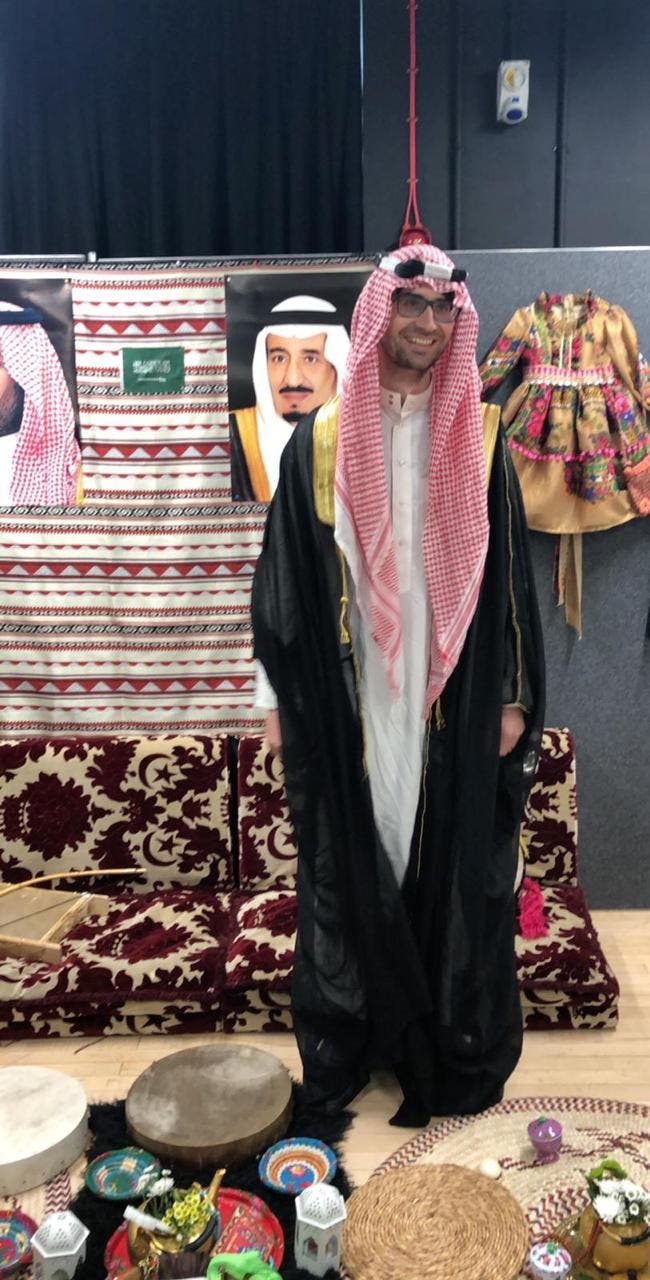 The Lord Mayor of Newcastle upon Tyne Councillor David Down appeared during one of the events wearing the Saudi Shemagh (traditional head gear worn by men) and spent time learning about the heritage and culture of the Kingdom and in recognition of its status. He had asked the event's organizers to keep the Shemagh with him for memory before leaving.
Al-Issa also praised the support of other media outlets or participants such as the British photographers who participated in the collection and curations of the works presented during the event.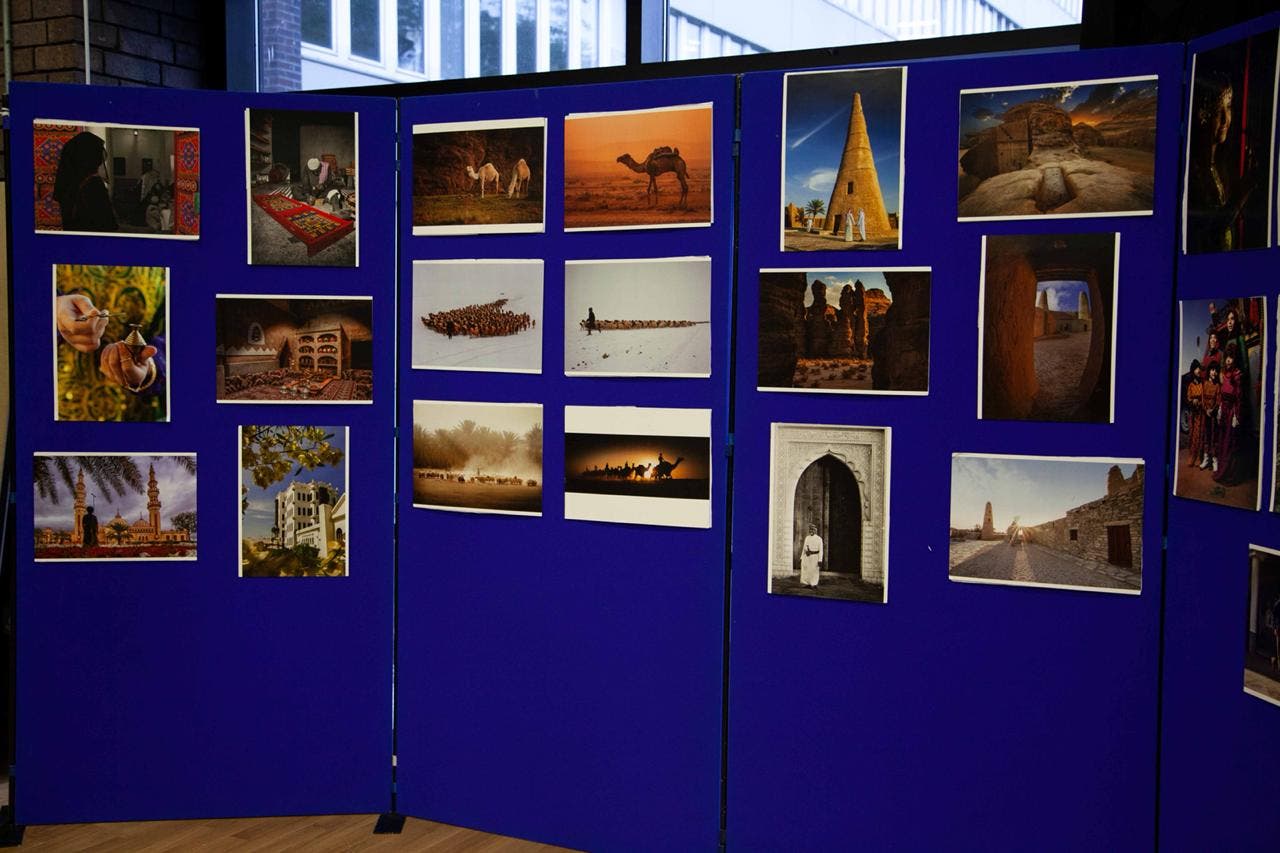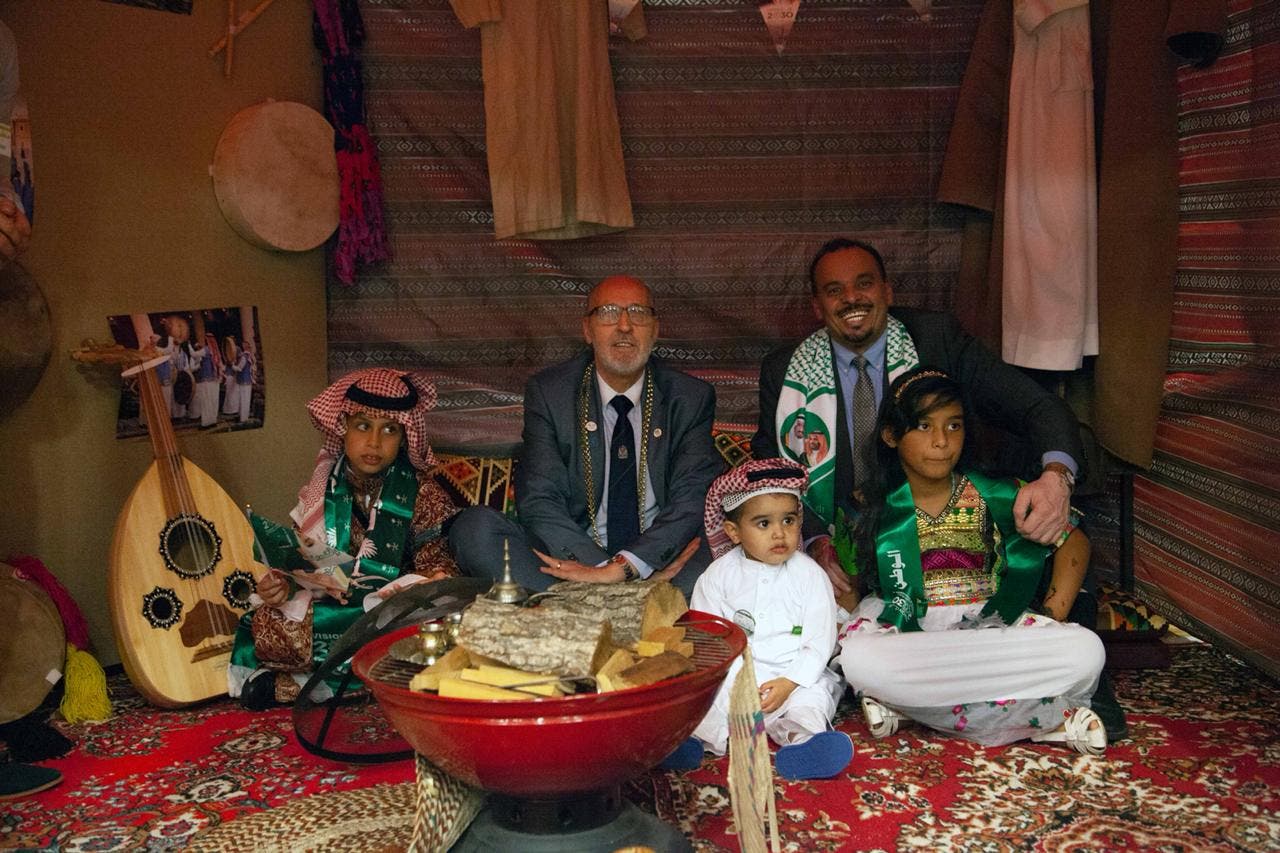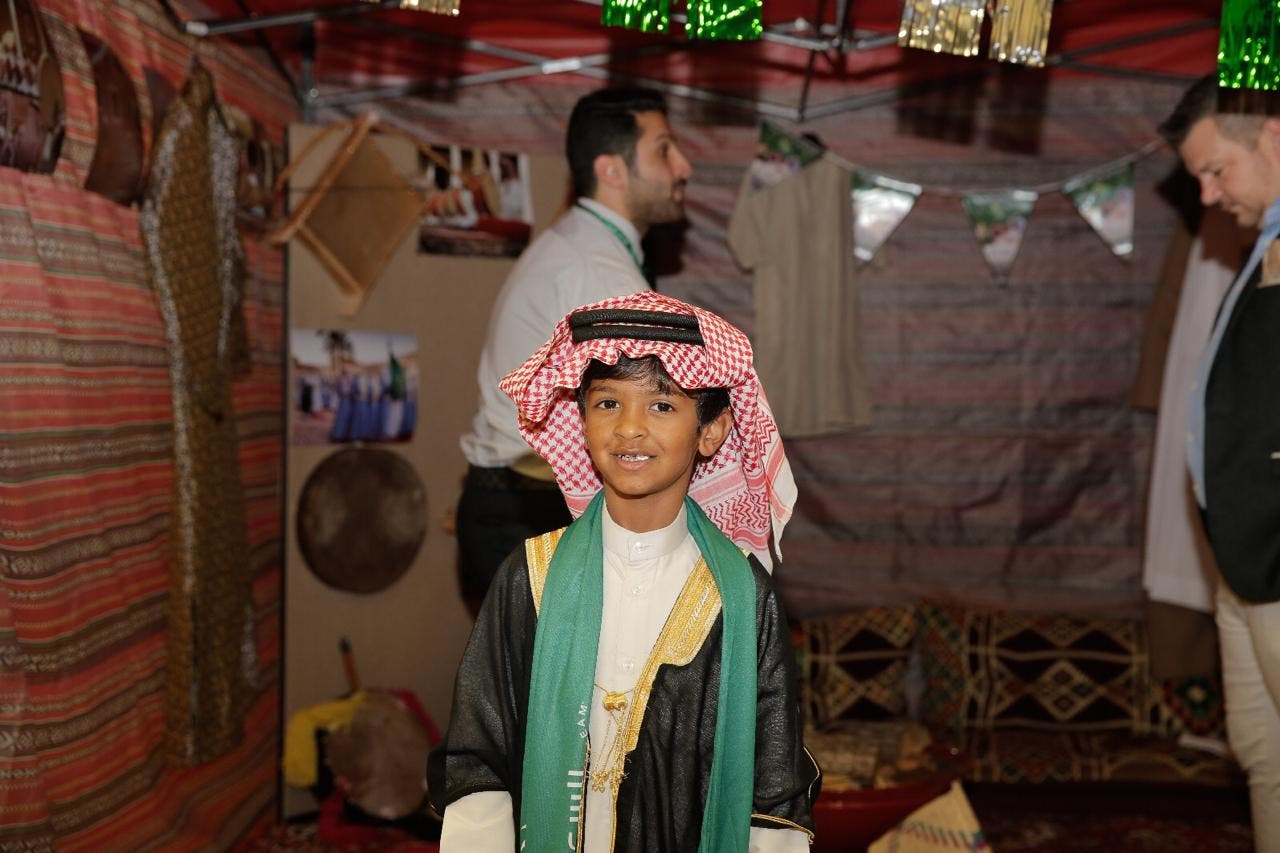 She also said that five exhibitions were held for the group and there are a number of celebrations organized throughout Britain to mark Saudi National Day.
"We held exhibitions in Newcastle, Manchester and Birmingham and we have two other exhibitions in London," she said.