Driven by her artistic talents and love for environment and the importance of re-cycle, Saudi artist Hala al-Khudairy transformed neglected glass bottles into artwork, echoing Saudi Arabia heritage and culture, creating a name for herself among glass art lovers not only in Dhahran city but all over the kingdom.
In an interview with Al Arabiya English, Hala said: "I work at my workshop inside my home. I started twenty years ago with a group of fine arts artists in a Dhahran compound, starting with creating art works from clay then I joined a workshop on glass art and fell in love with this element especially it takes a lot of precision in the manufacture of glass wears holdings and forming on hot ovens."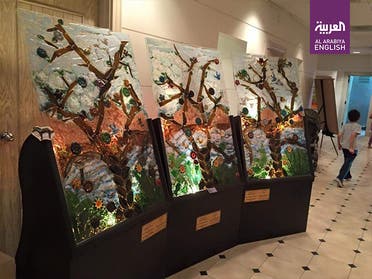 Hala glass art works from recycled old bottles have opened up some of the wider initiatives to raise awareness of the need to recycle and utilize many of the materials used.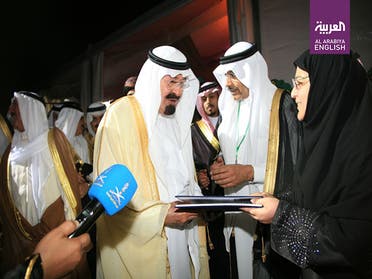 Protecting the environment
The Saudi artist said she hoped to spread the culture of recycling in the community as a reflection of future recycling aspirations in Dhahran, creating a clean ecological legacy and minimizing the environmental footprint of the eastern region on the planet by creating a conscious society and aware of the environmental and economic importance of waste minimization and thus transforming it into resources.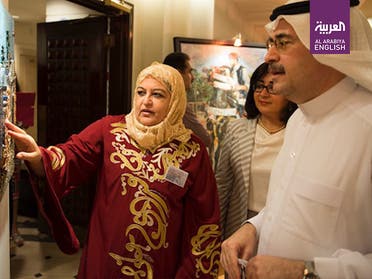 She said: "Recycling glass for a sustainable environment requires the screening and purification of bottles in a very precise process, thus separating the bottles by color as part of an ambitious plan to recycle the glass, maintain basic quality of life and reduce environmental pollution."
The initiative launched by the Saudi artist formed a base for environmental conservation, particularly through social networking platforms, as a window to display and sell recycled products, one of the objectives of Saudi Arabia 2030 Vision to enhance Saudi Arabia's political, developmental and economic status.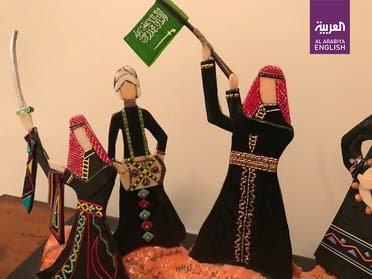 Khudairy said that converting mostly neglected glass pieces takes twice as much time as new pieces before transforming them to art works echoing the Saudi culture and heritage.
The artist added that she hope to participate soon in international art exhibitions.