6,000 year-old 'suffering man' artifact from Saudi Arabia is on a global tour
A 6,000 years-old sculpture from Saudi Arabia known as "the suffering man" has been touring the world as one of the kingdom's oldest and precious archeological findings.
The statue, crafted by an unknown sculptor, was discovered near 200 km south of Ha'il, in the north-central region of Saudi Arabia.
The torso seemingly has doleful eyes, sad mouth and a hand placed on his heart, in a bid to reflect sadness and sorrow, according to archaeologists.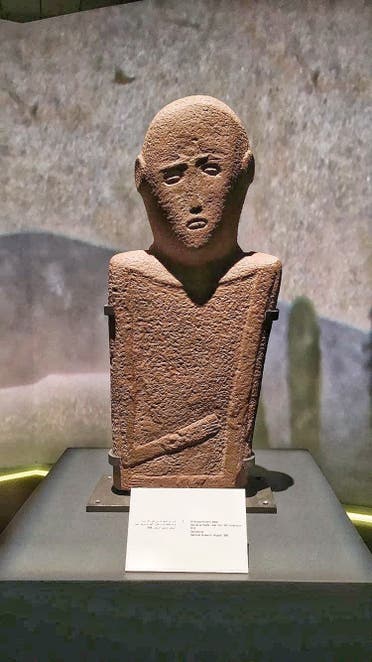 The statue is currently on a tour held by the Saudi Commission for Tourism and National Heritage (SCTH) as part of a huge project to promote the kingdom's cultural heritage.
Saad Rashed, Advisor to the Head of Tourism in the Archeology Sector, said: "This item dates back to the fourth millennium BC, and it is an expressive carving and drawing, reflecting the tenderness and peace, and perhaps it is a funerary expression."
The piece is considered one of the world rare artifacts that reflects the greta history of the region. It has grabbed the attention of many during its global tours to countries such as Japan, China, the United States and several European countries.