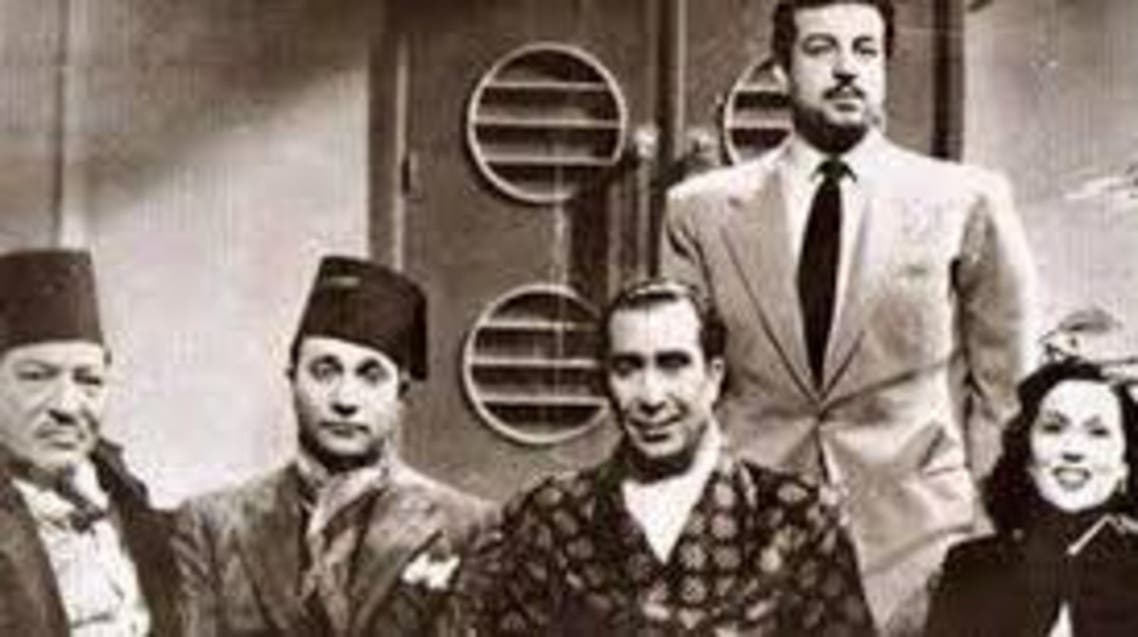 Twitter shares 1949 photo of Egyptian artists that 'embodies age of tolerance'
Social media users circulated an old photograph on Twitter of famous Egyptian actors and singers Youssef Wahbi, Naguib el-Rihani, Mohammed Abdel Wahab, Anwar Wagdi, and Leila Mourad.
Twitter users said they believe the photograph embodies a lot of meaning and values, including national unity, brotherhood, and love through which they were able to overcome their differences of religions and nationalities.
Mourad was a Jewish-Egyptian singer who later converted to Islam, while el-Rihani was an Iraqi Christian who became an Egyptian national. Also pictured were Wagdi, an Egyptian actor of Syrian origin, and Wahbi, an Egyptian actor of Moroccan origin. They were joined by Abdel Wahab, a Muslim Egyptian actor from Bab al-Shaaria.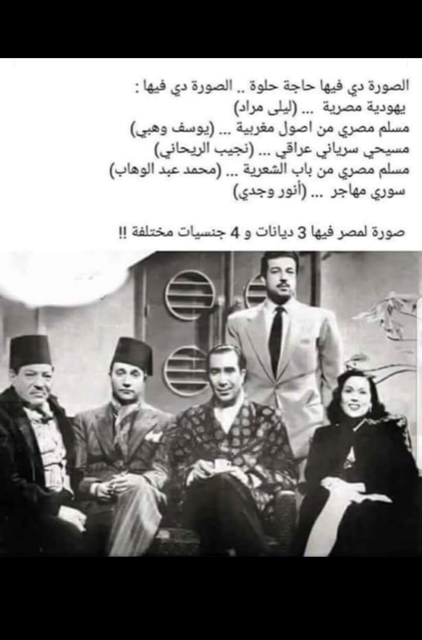 The photograph was taken in 1949 during the screening of the film Ghazal al-Banat, the last movie in which el-Rihani appeared in before his death and that was directed by Wajdi.
According to Twitter users, the photograph reflected a time of tolerance, unity, friendships between people of all religions, nationalities and ethnicities.
Reminiscing over those times, tweeters emphasized that art is the only field that is capable of recreating that unity between people. They said art paves the way for establishing new values where people overlook differences in the name of brotherhood, love, friendship and tolerance.
Ghazal al-Banat was named the ninth best film out of 100 films in the history of Egyptian cinema. Its most prominent feature was the love and tolerance that brought the cast and crew together, despite their diverse religions and nationalities.