Calcutta is India's cultural capital for as long as anyone can remember. The teeming eastern port city is acknowledged as the national headquarters of music, poetry and the fine arts from pre-independence era until today. New Delhi is catching up but is still far behind, while Mumbai has its charm but of a different kind, though.

Calcutta's undying passion for drama is borne out by a unique theatre group comprising actors who can't see but are still going places – literally and otherwise.

Shyambazar Blind Opera, founded in March 1996, is the only ensemble of visually challenged stage artistes in the whole of India – and arguably the world! The 22-strong one-of its-kind group is the brainchild of four visionaries – all sighted – who decided to bring blind actors into theatre's fold.

Ashok Pramanik, director and general secretary, told Al Arabiya English that the group has 27 Bengali productions to its credit in the two decades it has been around. Twenty-two blind performers – four women and 18 men – are assisted by eight sighted actors.
And they perform together in top theatres and auditoriums of the drama-crazy metropolis garnering rave reviews and standing ovations.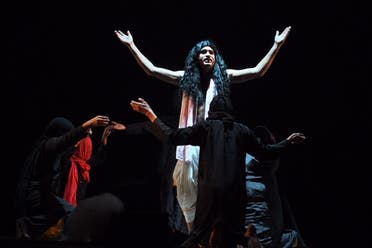 Latest production
The group's latest production, Dosyo Kenaramer Pala (Saga of Bandit Kenaram) set in Mymensingh (Bangladesh), has been selected for next year's prestigious national theatre festival organized by the West Bengal government.
The star of the upcoming musical is Kamal Kanjilal. The blind 40-year-old actor is employed by Indian Railways and was cast by top director, Goutam Ghosh, in his National Award-winnig feature film Dekha in 2000.
"I have full faith in blind artistes because of their creativity and sheer brilliance despite the dark world they unfortunately inhabit. Let's not forget that Homer, who authored Iliad and Odyssey, couldn't see. And Louis Braille, inventor of Braille system of reading and writing for visually impaired people, was himself blind", said Pramanik.
Paramanik had a long stint with Nandikar – one of Calcutta's legendary theatre groups. Subsequently Ford Foundation roped him in to teach theatre to street children. And in 1992, because of Pramanik's vast experience, Behala Blind School, a premier educational institution for the sightless, chose him to stage a play to mark its centenary.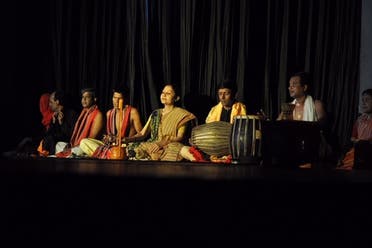 Only blind students
"But the principal, Ashok Chowdhury, a dedicated educationist, had one condition. He wanted me to audition only blind students for the play. So we staged Jato Durei Jai (No Matter How Far I Go) with an all-blind cast. It was an eye-opener for me", he recalled.
Four years later, he founded the Shyambazar Blind Opera with Prasanta Chattopadhyay, a Chemistry professor, Debashish Chowdhury and Subhashish Gangopadhyay – and hasn't looked back since then.
In 1998, he took all the members of the extraordinary theatre group to New Delhi for a 42-day long workshop at the elite National School of Drama. Rehearsals are still conducted in a shabby, dilapidated building in north Calcutta which might soon be demolished.
"Whenever we rehearse, we use strings to demarcate the stage space. An artiste knows that touching the string means you have reached the boundary", said Pramanik.
Suddenly he broke into a smile and added in a philosophical tone: "Nonetheless we are pushing the boundaries of theatre in our own little way!"