A peek into the life of Mounirah Mosly: The artist who set up Jeddah's first art gallery
Henri Matisse once said "creativity takes courage"… and courageous indeed she was.
At a time when artists were tabooed, and opportunities for women were scarce, Mounirah Mosly managed to make a name for herself despite all odds.
Challenging a society which was undergoing so many changes at the time, the Saudi artist soon became an inspiration to artists from all over the world, defining the true meaning of art as a form of expression, while leading and reshaping the modern art scene in the Gulf and Middle East.
Last week, the art world grieved Mosly's death at the age of 76, after a long battle with kidney disease. Her work however, forever lives on holding high the name which has championed women empowerment since the start of her career.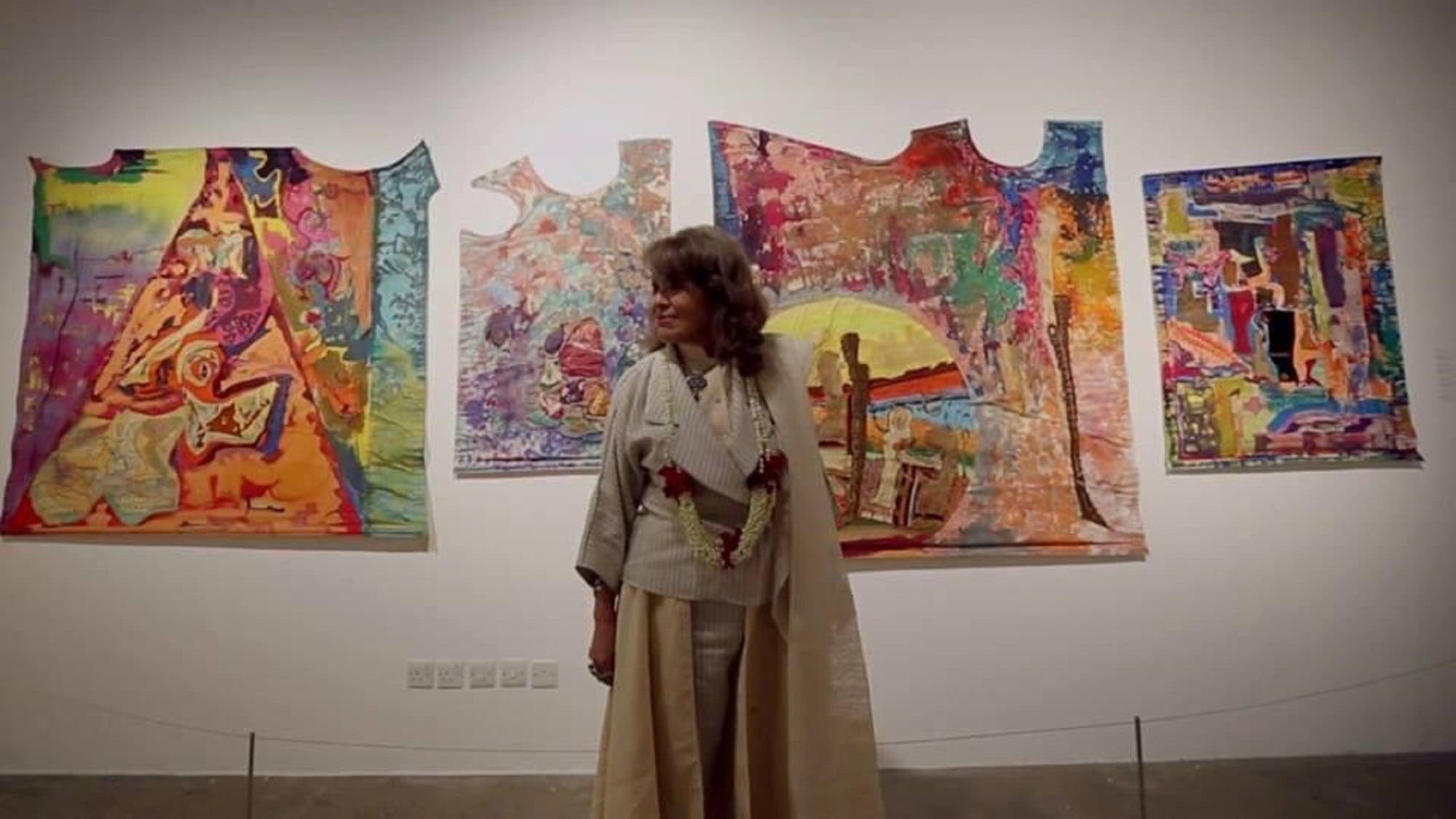 Mosly, who was born in Mecca in 1943, graduated from the College of Fine Arts in Cairo in 1974, to go on and develop her artistic career by earning a diploma in graphic design in the US.
Soon after, Mosly joined the Saudi oil company, Aramco, to work as a publications design specialist in the public relations department before fully committing her career to art.
A pioneer in the exhibitions and gallery world, Mosly set up her first private gallery in Jeddah even before graduating as a professional artist. In 1968, her art pieces were displayed in Jeddah for the world to see, in what was considered the city's first ever art exhibition.
Her works, distinct, vibrant and colorful, often reflected the traditions and heritage of her birthplace, and conveyed Saudi Arabia's cultural landscape, with a conspicuous interest and focus on the lives of women.
Jeddah's Hafez Gallery founder, Qaswara Hafez, who knew her well and worked with her often, described Mosly as a strong woman who was a "force of nature, demanding and unapologetic with her wishes." "She championed the cause of the Palestinian people throughout her career. And for that alone she deserves our admiration and respect," he added.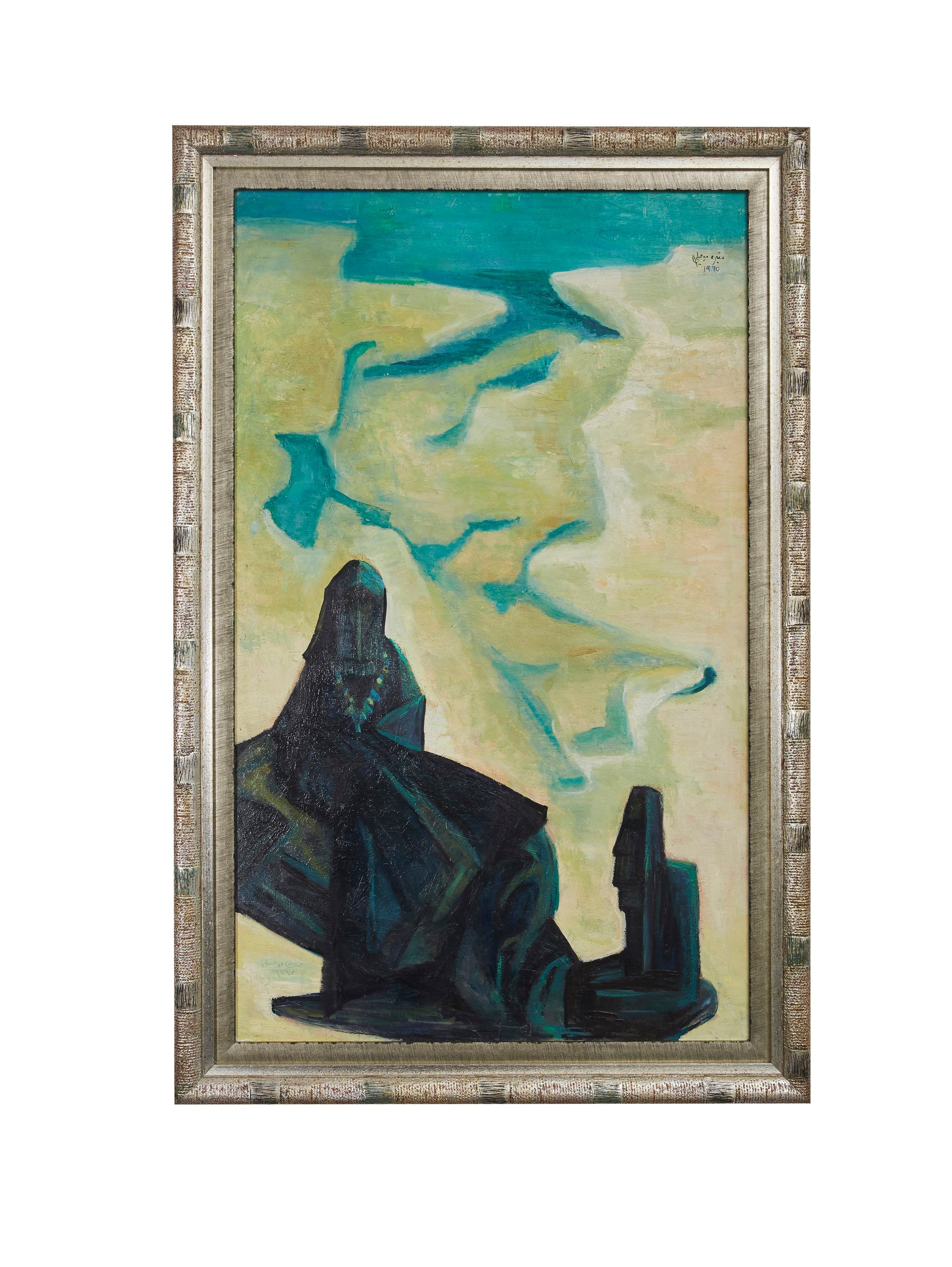 Considered one of the region's most celebrated female modernist artists, Mosly tapped on topics relating to political and social issues, from working on paintings tackling women related issues and others honoring the Palestinian cause, to producing various literary works and socially contributing to studies about children's art and its role in society.
She was revered by many for her bold style and daring experimentation, and was known to incorporate and work with various and multiple materials, including handmade paper, natural dyes, copper, palm trees, wood, papyrus, and even oysters and plants.
In her work, she relied on various techniques, such as collages, as well as introduced elements relating to her reality, combined with elements of her wide and wild imagination. As a result of her unique work and style, multiple awards and positions accompanied her through her career life.
From being selected in 1994 to work as an Artistic Specialist by the Arab Gulf Program in support of the United Nations Development Organizations, to setting up the Art Festival in Khobar in 2007, her memory lives on as a strong, rebellious and independent artist, who, through her will and work, was able to – and will continue to – inspire the coming generations of Arab artists.
An inspiration, she long knew would live through when she once said in a Hafez Gallery exhibition: "The canvas is my world… I was born with it, and I will die with it too".