Passersby at New York City's bustling Times Square were able to see the artworks of Saudi contemporary artist and calligrapher Majid Alyousef as they were showcased in Nasdaq Dubai's large screen in the heart of the touristic city.
"The objective of my art is to communicate with people from all cultures and to share beauty. My art is basically an exploration journey to the basic meanings and the cognitive abilities of the human brain within the field of visual arts," he said in an interview with Al Arabiya English.
Alyousef is a Saudi calligrapher, typographer and contemporary artist based in Dubai. His works have been shown in a number of exhibitions and art books, including the Sharjah Calligraphy Biennial and Dubai's Street Art Gallery.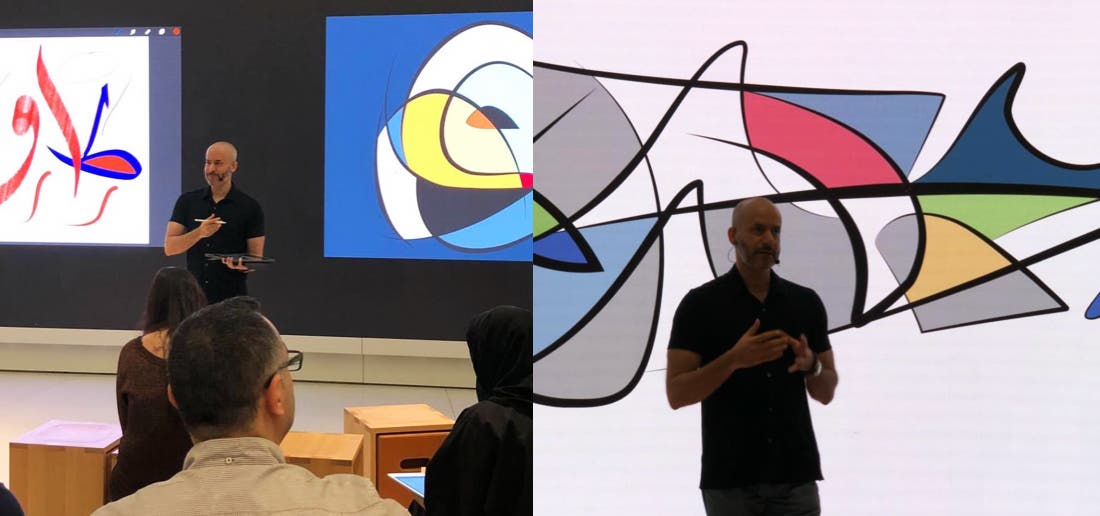 Celebrating his works of art, Nasdaq Dubai, which is a Dubai-based stock exchange that lists regional and international shares, featured four of the artist's Arabic typography designs in their artist showcase in January, and referred to Alyousef as a "notable calligrapher and a contributing talent."
After seeing his work displayed in such a prominent place, the artist said he felt "a mixture of excitement and delight. Showing Arabic calligraphy there was definitely unusual and new."
Times Square billboard ads are seen by an estimated 380,000 people daily (450,000 people on busy days). According to the Wall Street Journal, it costs between $1-4 million a year to buy a billboard at New York's Times Square.
Combination of Islamic and abstract art
"Reaching out to people from different origins and cultures is an important part of my philosophy in the art from the beginning, and this was a big honor for me. I feel really grateful for Nasdaq Dubai for celebrating art and culture in such a remarkable way."
Alyousuf said he has been practicing Arabic calligraphy from the tender age of eight years. He mastered the difficult Thuluth script, a fixture of Islamic calligraphy, before moving on to combine features of abstract and modern art to create his own unique fusion style.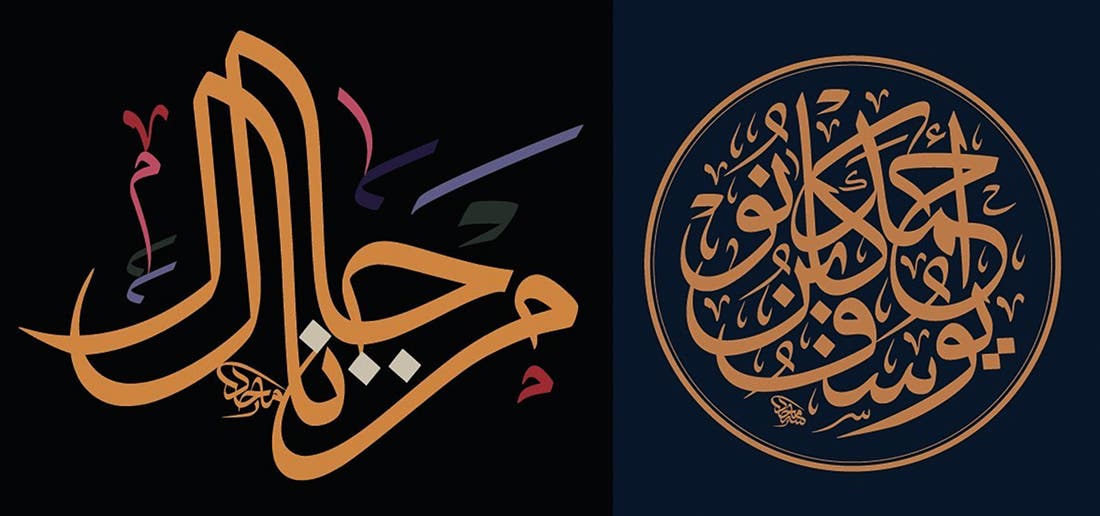 "As I said earlier, I try to communicate with people from different backgrounds even those who don't read or understand Arabic, and that is why I think abstraction is an essential language. We all can perceive aesthetics. Arabic letters in classical calligraphy do have these global aesthetic values, I believe."
Alyousef said it was not easy pursuing a career in art as a Saudi, but that the difficulties have subsided nowadays.
He had previously worked as a design director. Today, he dedicates himself fully to Arabic typography and design work.