Syrian Filmmaker and Al Arabiya English Journalist Leen Alfaisal's first feature film 'The Borrowed Dress' won the Special Jury Mention Documentary Films Award at the second edition of Beirut's International Women Film Festival (BWFF) on Friday.
The film features Alfaisal's grandmother Susu, 80, Susu's daughter Duaa, 50, and Duaa's son Saad, 16, who have been displaced after the Syrian war. In her moving documentary, Alfaisal narrates how Susu's children are now scattered across the globe.
The film follows Susu's journey to Beirut where she bid farewell to Duaa, who has been granted the right by the United Nations to relocate to Norway. It also shows Duaa's last days in Beirut with her son Saad, who was not granted relocation rights and could not join his mother.
The festival, which is an annual event held in Beirut dedicated to showcasing films made by women, kicked off on Sunday and wrapped up with an awards ceremony on Friday.
After receiving the award, Alfaisal thanked the organizers and the attendees for the "cozy film festival".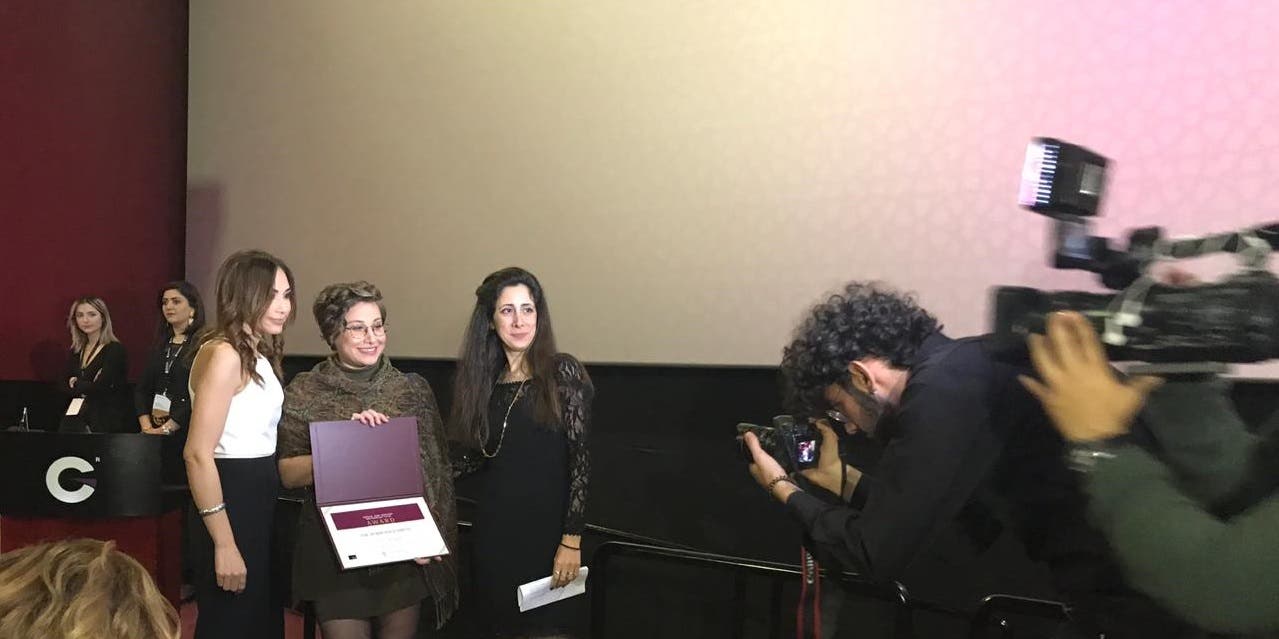 "Everyone who attended is basically family right now," she said.
Alfaisal also thanked the jury for the award, as well as her producer Sara Hassan.
"A special thank you to my producer Sara Hassan whom I wouldn't have done anything without," Alfaisal said.
The film was shot in the UAE, Lebanon and Syria, and premiered last year at the London International Filmmaker Festival. It took Alfaisal six months to shoot the film, and another year to edit it and prepare it for screening. She said that the name was inspired by the proverb: "A borrowed dress does not keep you warm, and if it keeps you warm, it will not last" – a metaphor that suggests that there is no place like home.
Alfaisal said that the aim of her film was not to remind her family of the distress they've endured, but to remind them of their journeys so they never forget what happened, and why it happened.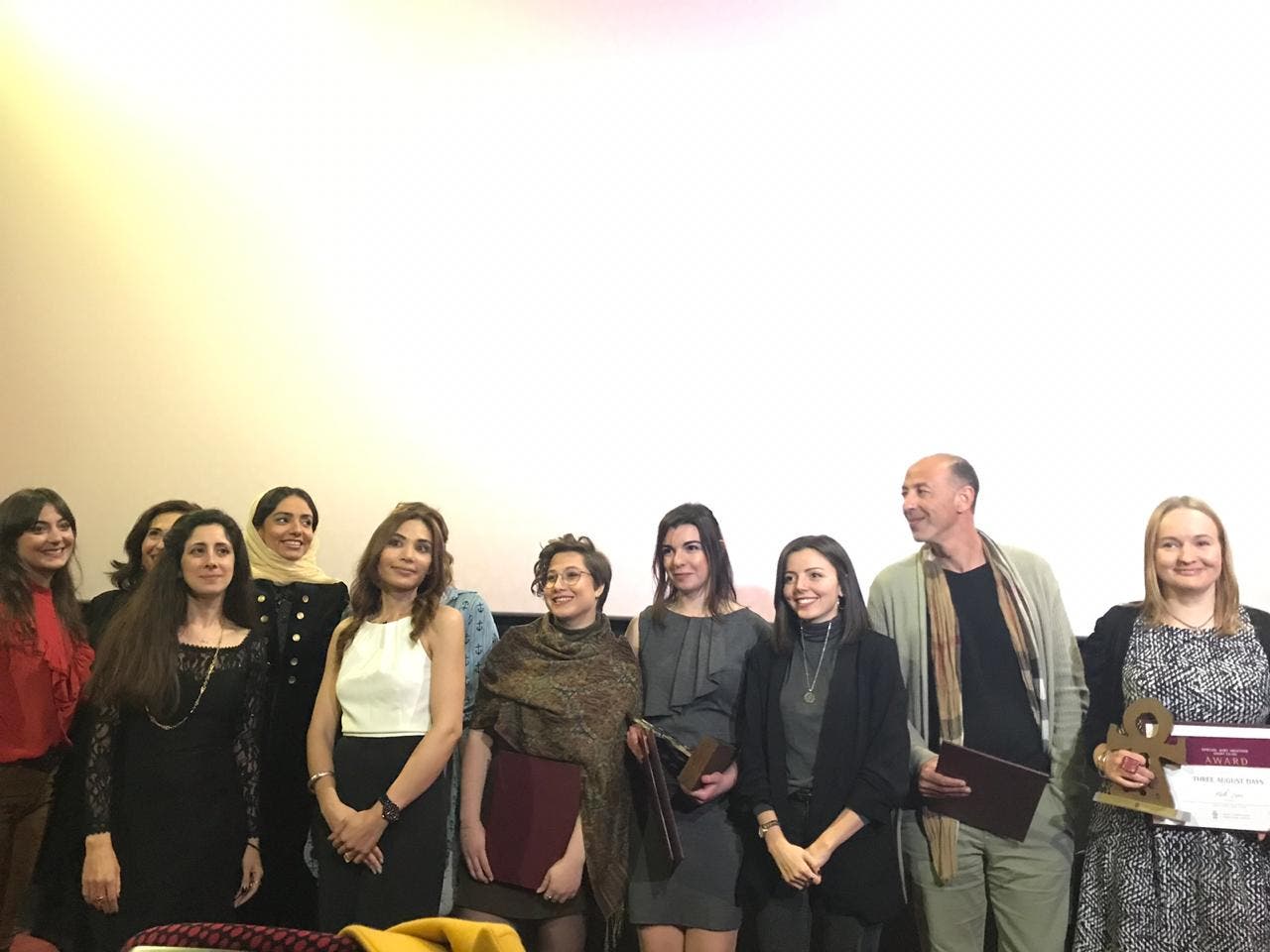 "It's not just the story of Duaa and Saad. Their story is the story of thousands of Syrians as well as of Lebanese, Iraqis, Palestinians or others who suffered displacement," she told Al Arabiya English on Wednesday before the movie was screened at the festival.
She added that several westerners who watched the movie told her that her work made them realize the value and significance of family, which they often leave behind when they become independent at the age of 18.
A family affair
But portraying her own family proved to be rather difficult for Alfaisal, and had its pros and cons.
"At first, the (family) tried to talk me out of making this movie because as you know it will narrate their own personal stories and expose parts of their private lives, something that the (Syrian) society is not accustomed to," Alfaisal explained.
Her family later approved of the idea, but on the condition that Alfaisal would be the only person filming. The characters' spontaneity was felt throughout the entire film, and according to Alfaisal, it's the fact that no strangers were present while filming that helped capture these sincere and warm emotions.
"I was keen on conveying their exact emotions because I felt them too. However, I couldn't share certain moments with them since I was filming," Alfaisal said, adding that it was very difficult to shoot some scenes where she was tempted to soothe and comfort them instead.
Trip to Damascus
Alfaisal, 25, has been living in Dubai with her parents since 2005. She visited Syria regularly on vacations until 2010. Since then, she has only went back once to film the scenes set in Damascus for her film.
"I went to Damascus in 2016 for around a week for filming purposes. Damascus was very different," she said.
On being in Damascus after years of not visiting due to the ongoing civil war, Alfaisal told the audience that although one feels "attached to the land itself, things have changed".
"People make you feel this is not home, and it did not feel like home," she told the audience.
When asked what she would have included in the film if she could, Alfaisal said she would have included the stories of other family members who fled Syria, like those who boarded boats from Turkey to Greece or walked miles to go from one country to another.
The film was warmly received by viewers at the BWFF screening, with audience members commending Alfaisal's courage for making a "touching" and "powerful" movie about her own family.
"It's not just a documentary, but a reflection of reality as it embodies every single house in Syria, every individual, mother, and child. It's honest and genuine," Mayada, a Syrian woman, told Alfaisal during a Q&A after the film was screened.
Ecegul Bayram, a Turkish director whose short film was featured at the festival, told Al Arabiya English that what she liked most about 'The Borrowed Dress' was the deep portrayal of the relationship between Duaa and her son Saad.
"The core of the (documentary) is true and sincere," Bayram added.
Positive feedback
Asked if she ever received negative feedback on the film, Alfaisal told Al Arabiya English that one negative comment was that "there were more important stories to tell, like people getting killed or starving to death."
"I completely disagree with this point of view as even though others have suffered more, each story such as longing for home deserves to be told and documented," she said.
The most touching comments Alfaisal heard from expert filmmakers was that her narration and execution of the documentary were unique, and that she had a bright future in filmmaking.
"Such feedback raises my morale especially that this is my first feature film," Alfaisal said, adding that ordinary viewers' positive remarks and displays of affection towards the characters also motivated her.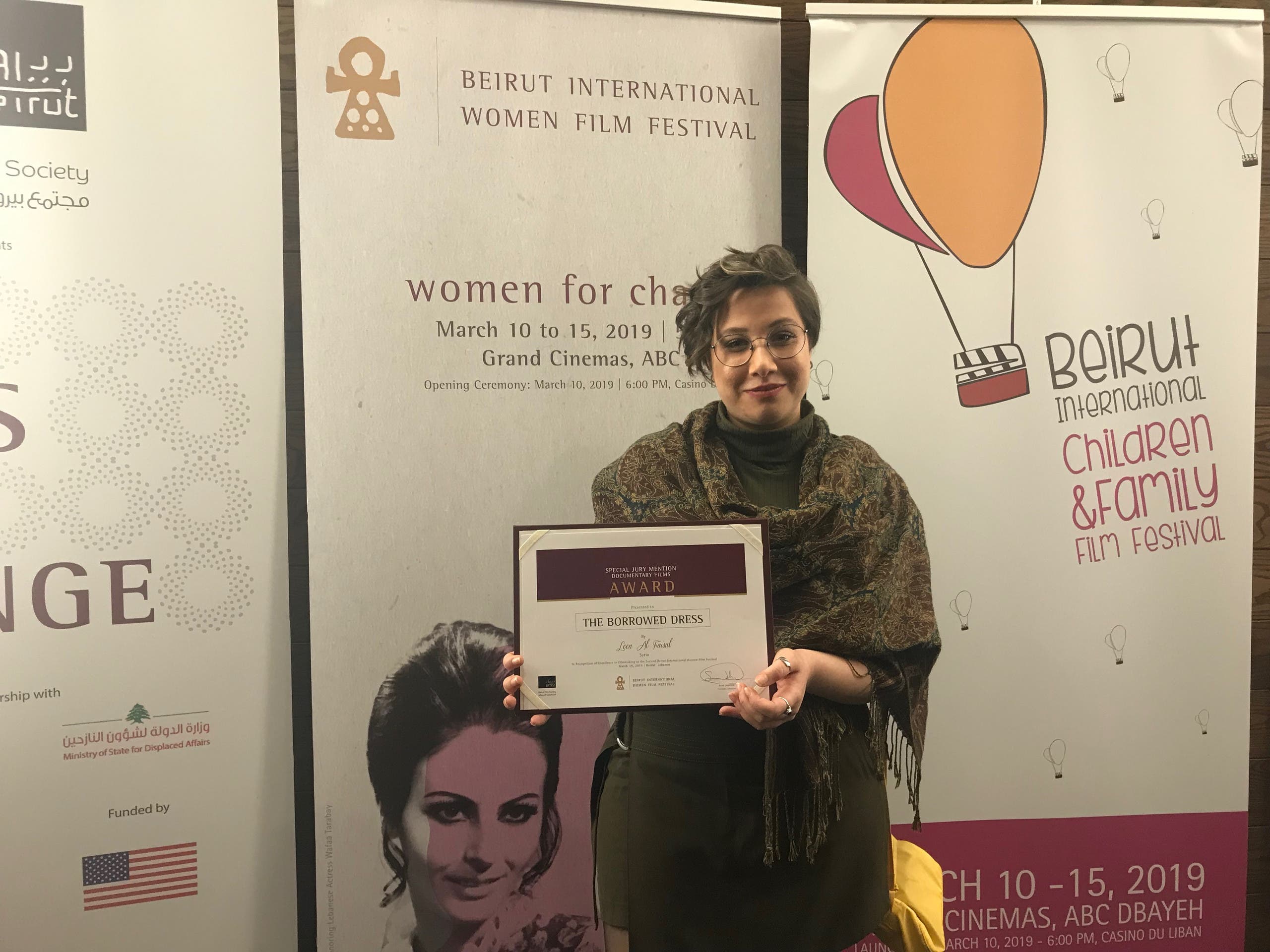 "Some people follow my family members on Instagram because they want to check on them," she said, adding that many have praised Duaa as a strong and smart woman especially that she made major decisions in Syria's patriarchal society.
As for future projects, Alfaisal said she has not developed any tangible ideas yet, but would like to focus on the psychological and emotional impacts of the civil war on Syrian people.
Awarded 'Best Documentary' at the 2018 Silk Road International Film Festival in Dublin, 'The Borrowed Dress' is available on MBC's online streaming platform, Shahid.net. It will be screened at the BBC Film Festival in London later in March where Alfaisal will also be competing in the documentary category.