Saudi Arabia has opened its doors to international art through the cultural activities of the first International Tuwaiq Sculpture Symposium 2019, which was inaugurated at the Tuwaiq Palace in the Diplomatic Quarter in Riyadh on Monday.
This is the first event of its kind in Saudi Arabia.
As many as 23 sculptors are taking part in the event, including 20 from abroad and three Saudi artists.
"I am happy to take part in this event. It is an honor for me to participate among some of the world's most famous sculptors," Saudi sculptor Ali al-Tekhaiss told the Saudi Gazette.
"The patronage of the Minister of Culture for this arts event is a positive step for the existence of sculpting in this distinctive way and in this gathering of artists from all over the world in one place in an international event," he added.
Al-Tekhaiss also said that "today we are experiencing a big cultural and arts renaissance that is giving a unique impression on the Kingdom and is acquainting the world with the Saudi artistic experience."
Meanwhile, Anna Crowfer, a sculptor from New Zealand, said the event brought sculptors from different parts of the world together.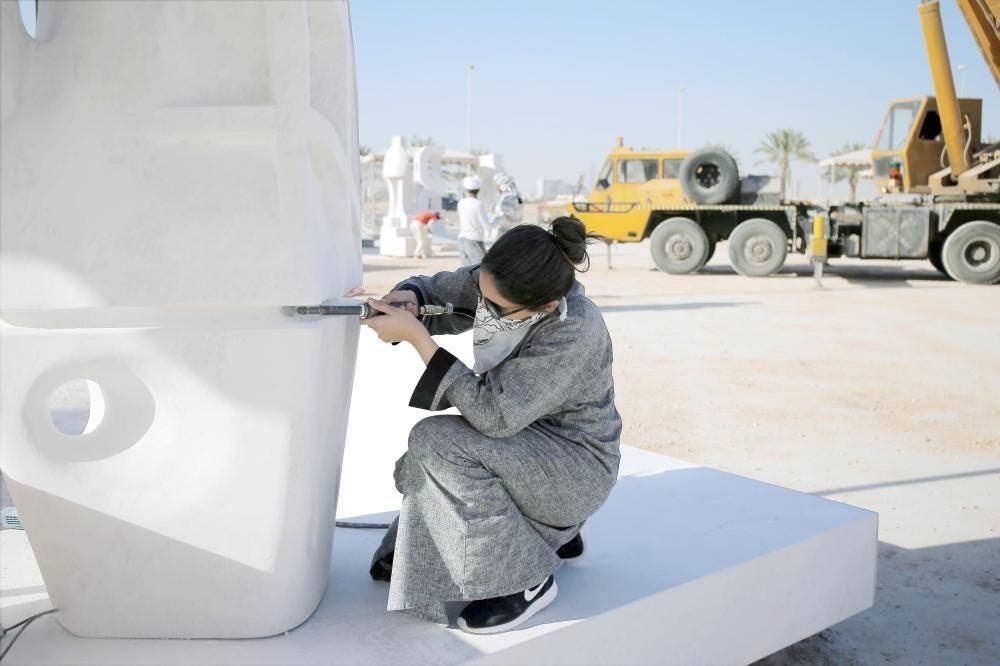 "This gathering of big and famous names in sculpting from different parts of the world, in the Kingdom, is a good thing. I'm happy to meet them once again as they are my friends for quite a long time," she added.
Iraqi artist Ali Jaber said the Kingdom's art initiative is an indication of openness. "It will be recorded in the dossier of the Saudi cultural history as an initiative taken by Minister of Culture Prince Badr Bin Farhan. I am very happy, as I'm the main organizer for all the artists in Tuwaiq Symposium 2019. I have selected them from all over the world," Jaber said
"They represent the frontline with high techniques. I have great confidence in their experiences," he added.
The symposium is set to run until March 22.