Paris to host immersive exhibition showcasing history of Saudi Arabia's al-Ula
The Arab World Institute in Paris will host an immersive exhibition titled 'Al-Ula: Wonder of Arabia,' presenting rare archaeological artifacts from Saudi Arabia's al-Ula in October, the Saudi Arabian embassy in Washington announced.
"We are delighted that the first international exhibition dedicated to the inhabitants, heritage and history of al-Ula is being launched in the Arab World Institute," Prince Bader bin Abdullah bin Farhan Al Saud, the Governor of the Royal Commission for al-Ula, said.
"A true crossroads between three continents and the former gateway from Arabia to the Mediterranean, al-Ula is home to some of Saudi Arabia's most important cultural and historical sites," he added.
The exhibition, which will showcase findings from over 20 years of archaeological work made by the two countries, is co-curated by Saudi archeologist Abdulrahman al-Suhaibani and French archeologist and epigraphist Laila Nehme.
The display will pay homage to al-Ula's deep history using the latest technology to present olfactory installations of figs, moringa and dates, as well as artifacts uncovered in the site.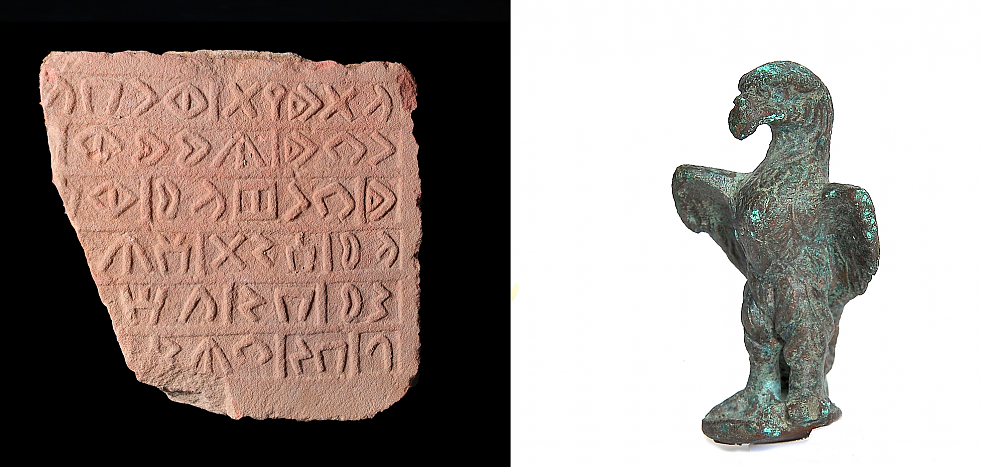 The exhibition is described as an "invitation to a journey through the millennia, from antiquity to present day, in the heart of a splendid oasis transported to the IMA [Institut du Monde Arabe, or Arab World Institute] using modern technologies, newly discovered objects and the magic of old photographs," according to the institute's official website.
It will run from 9 October ,2019 to 19 January, 2020.